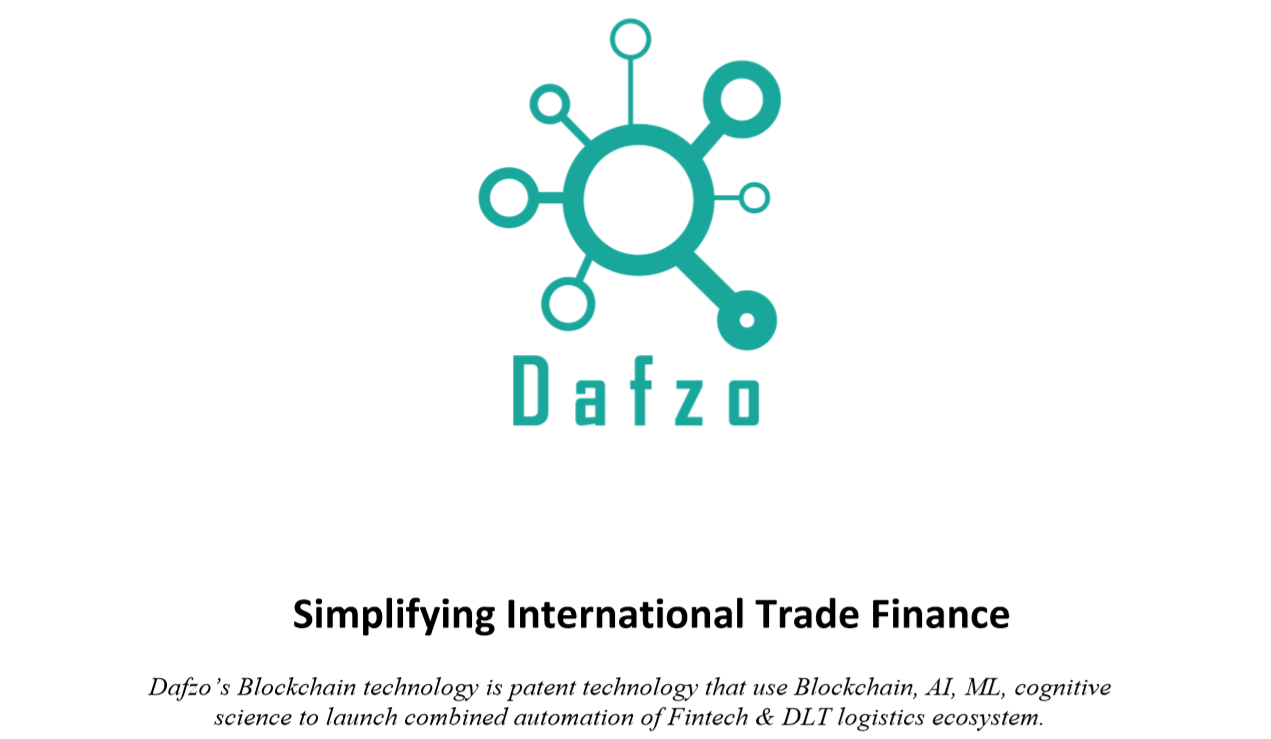 Abstract
Logistics industry has a vast and wide magnitude in terms of volume, employment. From the
movement of goods from wheels to by aircraft, the sea has gone through the major changes
and the developments which made the life easy with the increase in speed of delivery,
affordable pricing and much more.
Trade is one of the eldest and the important business vertical. From long distance trading, our economies were established which allowed modern civilization to thrive. The first mode of payment is on the barter system i.e. exchange of good A in favor of the good B. After the barter system, fiat coin system was evolved and then the latest financial instruments were involved and used. It shows the evolvement of the payment system as the time period and as the payment system is evolved same the mode of transportation has also evolved from wheel cart to the trucks, planes and vessels which has led to the increase in the delivery speed and
reduction in the movement cost.
Irrespective of all these developments and innovations, Logistics Industry is one of the most
backward and sluggish industry in terms of the innovation. The information industry has
almost disrupted every sector and industry but it didn't create an impact on the logistics
industry. Globalization has set and opened new ways of interaction, trading among countries
but still, the logistics industry is as same as, as it used to be before 100 years.
But, the one of the most innovative invention after the internet which is Blockchain has raised once again all the hopes for the logistics industry and it's expected that the implementation of Blockchain in the logistics industry will not help it it's in survival but also will take it to the next level.The Blockchain is expected to solve the all the existing problems of the logistics industry.
Blockchain has the power to disrupt the logistics industry in the same manner as internet disrupted the news space and e-mail disrupted the mailbox and traditional postal service. Dafzo aims to help the logistics industry in its revival and adds values in creating the logistics industry efficient and innovative.
Dafzo, Global Logistics Aggregator is the first P2P, a decentralized next-generation open source platform using Blockchain & Artificial Intelligence. Dafzo is an improved version of the open source platform and limitless financing for international trade, the electronic market, which includes a crypto currency gateway, mobile wallet for mobile applications, and a decentralized record system. In parallel, Dafzo launches smart contracts based on Ethereum, as well as a commercial Utility token on the network to address security, fraud and smuggling issues and effectively tracks deliveries for all transactions based on logistics.
Dafzo uses Blockchain technology to revolutionize and democratize the financing of international trade, the global logistics system of electronic commerce and freight forwarding by eliminating modern intermediaries (including the bank) and geographic barriers in the market. The decentralized Dafzo system results in significantly lower ecosystem costs for small logistics companies, provides safer technology and reliability, and eliminates the entire supply chain.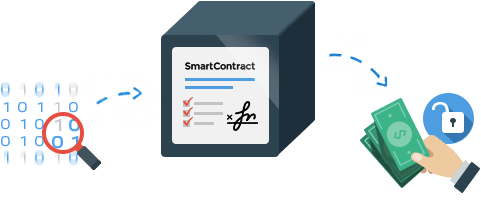 After this brief introduction to the broad topic of Blockchain and Smart Contracts, we can already see that this technology opens many doors to new decentralized businesses and eliminates the need for expensive third parties. Many new companies are now working on this technology, and large companies are testing it in closed networks to collaborate directly with each other without the need for intermediaries. For that reason, there is a lot of projects that are starting to use this new technology. However, not all of them are worth it. We have to read well what each project is dedicated to, what is its whitepaper, its qualified advisors, etc. As I said, blockchain technology has gained popularity due to the hype about cryptocurrencies which has shaken many startups to launch their own cryptocurrencies even without convincing fundamentals. This trend has emerged because new entrants have been agiler in adopting emerging technologies compared to incumbents who are hampered by legacy systems. However, this competitiveness and this advantage enjoyed by the new players may be short-lived, as no economies of scale are taken into account.
Although many companies use the blockchain for cryptographic money payments in many fields, from inter-bank transactions to personal payments p2p, the frequent problems of many projects are several. First, there is a violation of the law of many countries in billing in cryptocurrency. The second is the need to install special equipment for Proof of Stake (PoS) or the absence of automatic registration for sales and payments. And another important one is the limited field of application of such decisions in the retail trade.
For this reason, I want to introduce you Dafzo, the first decentralized P2P Global Logistics Platform in the world that is about to disturb the logistics industry of 8,797 million US dollars with its Patent International Trade Finance technology.
Dafzo (DFZ) (https://www.dafzo.io/home/) is the first P2P, a new generation open source decentralized platform that uses Blockchain & Artificial Intelligence. Dafzo is an improved version of the open source platform and international trade financing without borders, an electronic market that includes a cryptocurrencies payment gateway, a mobile payment wallet application, a decentralized time stamp system for notaries . Dafzo simultaneously executes intelligent contracts based on Ethereum together with interchangeable Utility Token within the network in order to address security, fraud and contraband issues, and efficiently track shipments for all logistics-based transactions.
The platform uses the Blockchain technology to revolutionize and democratize the financing of international trade, the logistics of global electronic commerce and the shipment dispatch system, eliminating the current intermediaries (including the bank) and geographical barriers in the market. The decentralized ecosystem resulting from Dafzo costs much less for small logistics companies, provides improved and safer technology and reliability and straightens the entire supply chain.
Roadmap
Date Events
Q1, 2017 Market Survey.
Research and Development.
Q2, 2017 Beta launch in India(courierhome).
Signed Agreement with FedEx,Aramex and Delhivery.
Q3, 2017 Product Development.
Expansion in India B2B service.
Partnership with.Fintech startup "Ezcred".
Q4, 2018 Legal Framework.
UK Limited Incorporation.
Q1, 2018 Global P2P Concept for Logistics Ecosystem.
ICO Regulatory compliance framework.
Utility Patent filing.
Q2, 2018 Pre ICO and Token Launch. Beta launch in UK.
Exchange listing.
Q3-Q4, 2018 Blockchain and AI integration.
Mobile app for Dafzo user & custodian. E-Marketplace development.
Backend Logistics integration.
Utility Patent filing.
2019 Commencement of operation in India,China,UK,USA. Dafzo Payment Gateway.
Testing of Smart Lockers.
2020 Diversification to Europe.
Installation to Smart Lockers.
LC acceptace for selected regions.
2021 Worldwide Expansion. Acceptance of LC at Global. Custom duty calculator for each nation.
Global tracking for every company.
Airdrop
The project gives the opportunity to earn Dafzo (DFZ) tokens performing some social media tasks and doing simple steps from the bounty program explained into the Bitcointalk Platform. Here (https://bitcointalk.org/index.php?topic=2948541) you can access the link in order to see what are the conditions to become an early DFZ contributor and start acquiring tokens.
Doesn't that sound interesting? If you are interested in this airdrop or basically in the ICO, you can read their Whitepaper here (https://www.dafzo.io/assets/Dafzo.io.pdf). You can also stay tuned in their official Telegram group (https://t.me/dafzo). I hope you liked the post and soon I'll send you new ones.
Extra details
Token: DFZ
Platform: Ethereum
Type: ERC20
Price in ICO: 1 ETH = 2000 DFZ
Tokens for sale: 56,168,000
Dafzo Social links
FB; https://www.facebook.com/dafzo.io/
Twitter. https://twitter.com/dafzo_io
Instagram. https://www.instagram.com/dafzo.io/
Reddit https://www.reddit.com/user/dafzoico/
Telegram https://t.me/dafzo
Medium https://medium.com/dafzo
Youtube https://www.youtube.com/channel/UC276hjfV7zZf6h6EHv8vGgQ
Github https://github.com/Dafzo
BitcoinTalk https://bitcointalk.org/index.php?topic=2916676
Bitcointalk Profile Link:
https://bitcointalk.org/index.php?action=profile;u=1671224
Ethereum Wallet Address: 0xa2528974866FF3A24d322ad03941b51410645cCc