The current age of communications through internet or electronic media rely on trust as an implicit factor. There is no immediate and inherent check of the authenticity of the information and data being exchanged, nor are there stringent rules or guidelines in every case, governing the same.
Lynked.World is a blockchain-based secure platform for individuals and institutions to own, control, and share trusted digital identities, data and document. Lynked.World is a platform built upon Blockchain Technology to verify digital identity, education and professional experience. Blockchain security provides an irrefutable digitally verified block of information that is never compromised. The platform enables users to control their digital information and share directly with employers, institutions & businesses. We are moving towards a global platform that not only serves the purpose of digitalizing identities but will also become a network of trusted professionals.
The platform is also intended as a one-window service through which citizens can apply for, and receive, various government-issued documents, such as birth certificates, residence permits, etc. Durgapur and Bankura Municipal Corporations in India have recently agreed to work with their citizens via the Lynked.World app to simplify and speed up the document and digital certificates procurement procedures.
The mission is to provide a secure platform for individuals and institutions to own, control and share digitally trusted identity.
At Lynked.World, our driving principle is to overcome the "trust barrier" in digital identities, data and documents with the help of our blockchain based application development platform.
PROBLEMS LYNKED WORLD AIMS TO SOLVE
An absence of a guaranteed secure and trusted identity of each individual and entity
No common premise for Trust and Authenticity of data across various use cases
Inefficiency and increased costs due to intermediaries involved in processes
Inability to provide access to many kinds of services over digital platforms due to the non-secure nature of digital identity and associated data
VISION
Our vision is to ensure that trustworthiness of our digital identities, data and documents is transformed from a question mark to a veritable asset, using blockchain technology. We aim to provide a fully functional ecosystem, with provisions for developing easy to use configurable forms, and entirely new applications deployable by any organization on need basis – providing relevant and tailored services for consumers focusing on a plethora of scenarios from daily life. Consequently, this would reveal many new explorable avenues for services that can be offered using our platform. "Trust" is now a dependable friend on our side, the veracity of our digital persona being inherent and embedded in our offering.
KEY FEATURES OF LYNKED WORLD
A secure and trusted digital identity for all situations and purposes
Peer to peer verification of any documents and data harnessing the immutability of blockchain technologies
A single source of truth for verified data ensuring trust and authenticity of verification
Digital Identity based KYC process capabilities
Retaining total control of data in the hands of the ownersand ability to share data with consent
Removing the need of repetitive verifications for the same profile, by maintaining a clear and accessible history of verification in the blockchain
Eliminating the need for intermediaries in the Identity and data verification steps.
Digital Signatures on documents using Lynked.World Digital Identity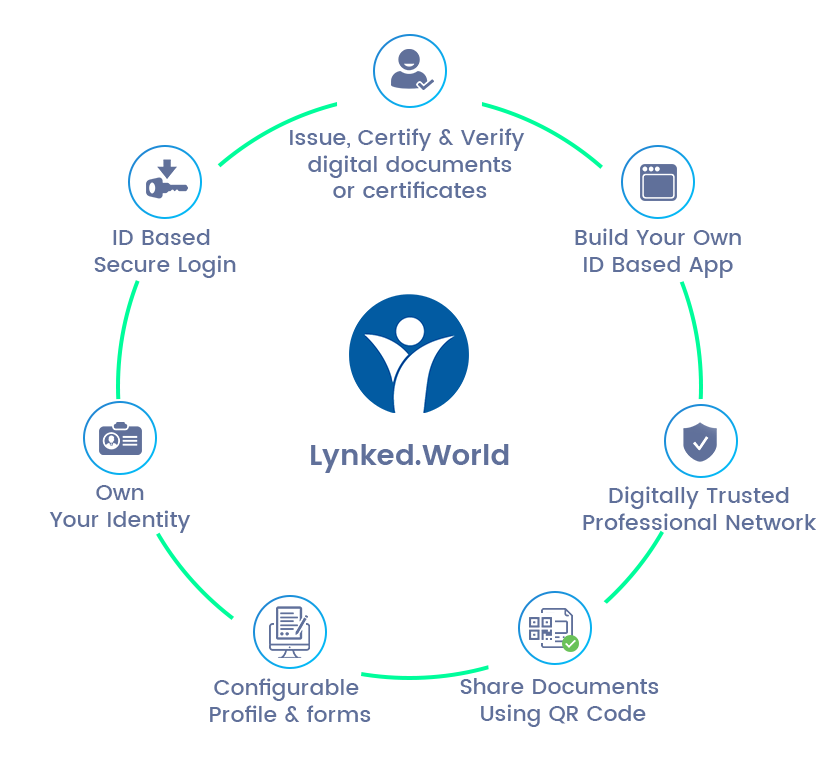 LYNKED WORLD'S ECOSYSTEM
Lynked.World's ecosystem is a multi-faceted solution consisting of all application platforms developed from the bottom up to be able to take advantage of blockchain technology features. Our platform is based on the Ethereum blockchain and consists of feature-rich modules that solve real-life problems around the trust and authenticity of digital identities, documents and data for both consumers and companies.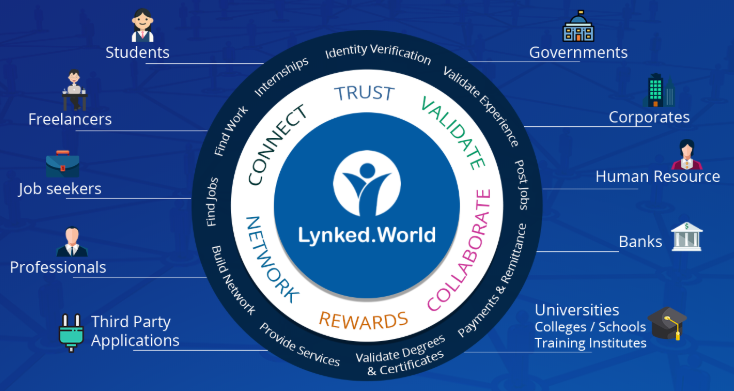 The Ecosystem comprises of the following components in various stages of development:
Digital Identity and Background Verification Platform
Digital Wallet for sharing identity and documents that are verifiable on the blockchain
Application Development Platform with easy to use configurable forms
Verified and Trusted Professional Network
Job Portal
Digital Identity and Background Verification Platform:
Here the background verification of digital documents will be done by Lynked.World which bring the authentic trust. Digital identities are verified by authorized entities on blockchain technology through smart contracts. With this digital identities, documents and data becomes fully validated, this brings faith in the digital entities; they need not to be further validated.
Lynked.World's digital wallet is a place where users can store authenticated documents securely and conveniently. These documents can be shared instantly on users consent to others using QR codes.
Application Development Platform:
Here users can develop and host identity based applications. These applications are secured and authenticated by Lynked.World. Ethereum blockchain and smart contracts provides limitless opportunities.
Trusted Professional Network:
With Lynked.World, professional network becomes more secured, authentic and trusted. The individual profiles with their credentials such as professional documents/certificates/project reports all are verified and authenticated by source authorities. So that these profiles becomes trusted and can be sharable/recommendable for work purposes.
With Lynked.World, job portals becomes more technologically advance. Along with trusted professional network, verification and screening of profiles for job requirement becomes more simpler, faster and cost effective. With this all fake job profiles & fraud CV's can be eliminated.
LYNKED.WORLD MOBILE APP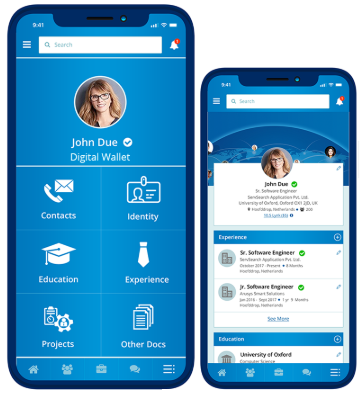 Download the Mobile App and be a part of the Lynked.World ecosystem. Unleash the power of blockchain to:
Create your own trusted and verifiable digital identity
Use your digital wallet for secure storage and authentication of data and documents
Share your identity and documents seamlessly with others using QR codes
Securely logon to other sites using your digital ID
Get Lynked: Share, Connect and take part in our referrals program
The app can be downloaded on
ADVANTAGES OF LYNKED.WORLD
Lynked.World makes every digital identity secure and trusted, so that they can be used in all situations and purposes
Peer to peer and expert authority verification on blockchain technology makes it more trusted and authentic
These verified documents are digitally signatured by Lynked.World are usable for KYC purposes
These documents/identities are stored on Lynked.World's digital wallet and sharable through QR code features
Through API's any website can use Lynked.World's digital identity for user verification purpose
With Application Developement feature authorities can issue digitally signed documents via smart contract transactions to wallets
All the documents are temper proof
Provide blockchain based e-voting
Professional network becomes more trustworthy; all the user credentials are verified, employees can recommend profiles for jobs
Job portals will have authentic employer profiles
With Lynked.World, Check-in process of hotels and getting a new SIM card becomes even more simpler than ever
TOKEN SALE AND ICO DETAILS
Lynked.World tokens (LYNK) are ERC20 tokens based on the Ethereum platform and as illustrated below, sales will begin for November 15, 2018 to February 10, 2019. You can get one LYNK token at a price of 0.35 USD.
Payment methods can be done with Bitcoin (BTC) and Ethereum (ETH). Sales will be divided into four rounds by offering discounts for the price of each token. You can get discounts up to 35% for initial round purchases. Make sure you contribute to the token sales date range. Token distribution will be carried out for platform development until it is ready to be implemented.
Token Details
Initial Token Supply : 200,000,000
Start Date for Public Sale : November 15 th , 2018 (9:00 AM GMT)
End Date : February 10th, 2019 (11:00AM GMT)
Number of tokens for Sale : 150,000,000 LYNK
Hard Cap : 25,000,000 USD
Token Exchange Rate : 1 LYNK = 0.35 USD
Soft Cap : 5,000,000 USD
Acceptable Currencies : ETH, BTC
Token Distribution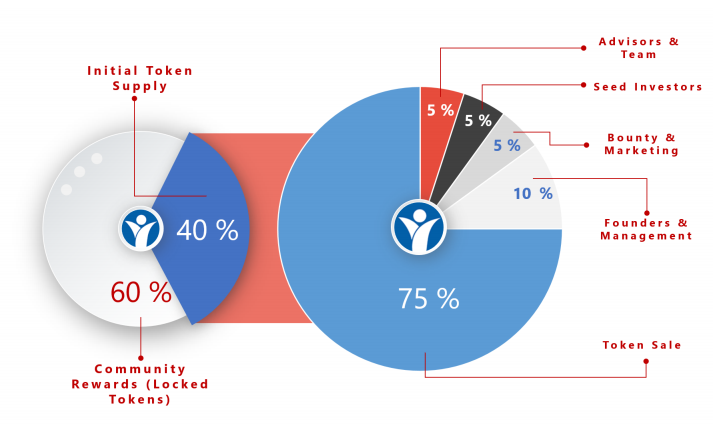 ICO Stages

ROAD MAP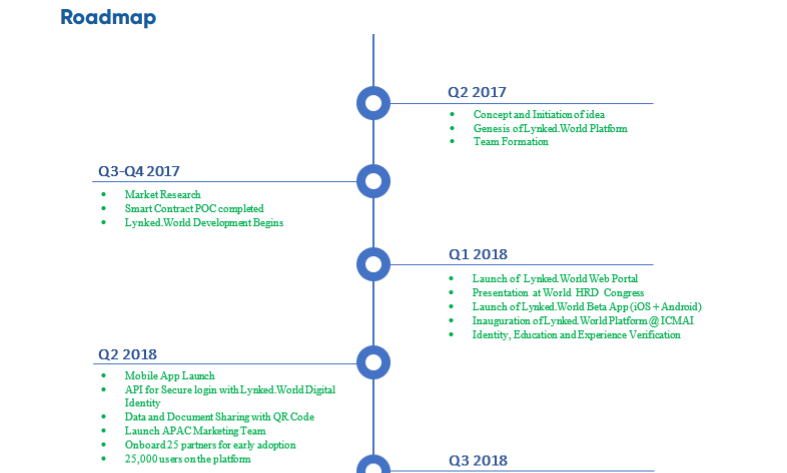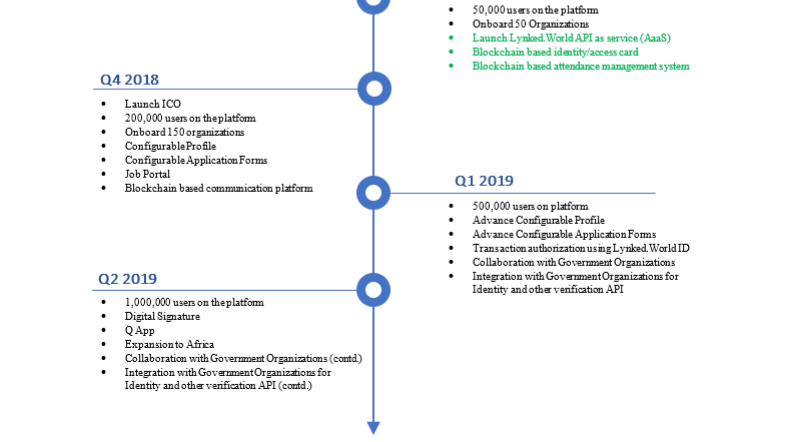 TEAM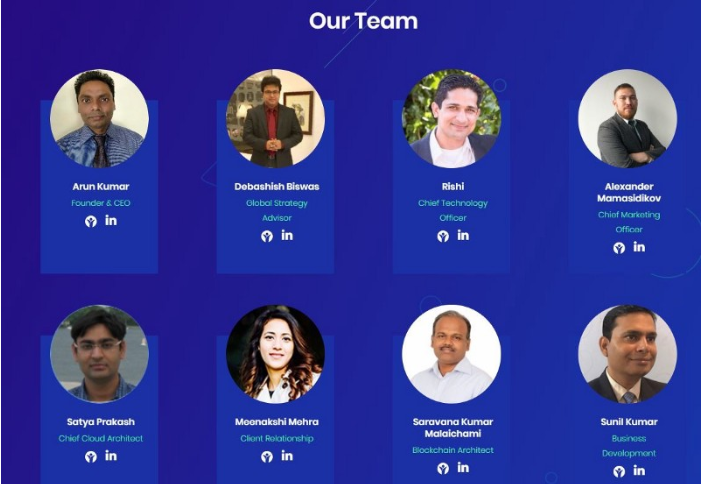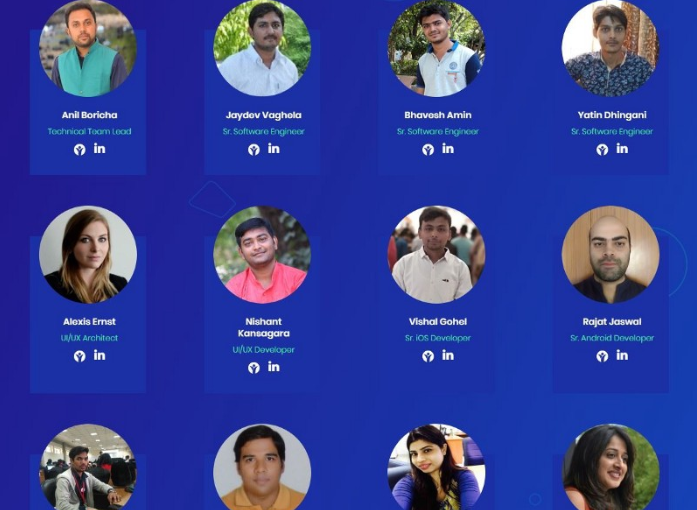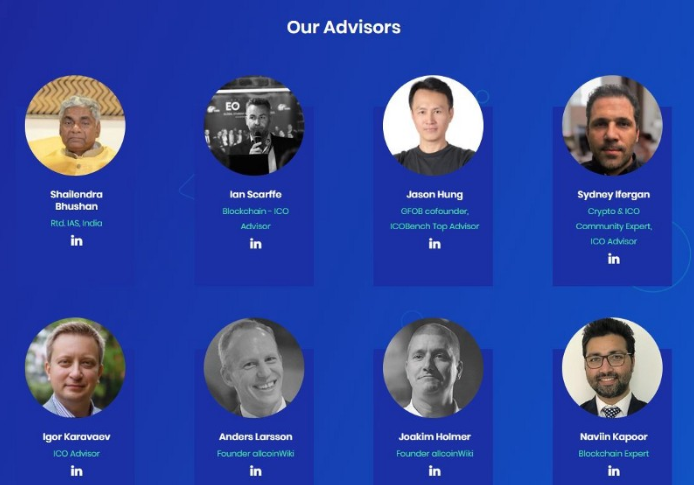 For more information, please visit:
Website: https://tokensale.lynked.world/
Whitepaper: https://tokensaledev.lynked.world/images/LynkedWorld_Whitepaper.pdf
ANN Thread: https://bitcointalk.org/index.php?topic=5004367
APP: https://tokensaledev.lynked.world/#apps
Facebook: https://www.facebook.com/lynkedW/
Twitter: https://twitter.com/LynkedW/
Telegram: https://t.me/lynkedW
YouTube: https://www.youtube.com/channel/UCfi3HFpLbIifFYmRUncV5PQ/videos
Author: JigaMola
Bitcointalk profile: https://bitcointalk.org/index.php?action=profile;u=1847143