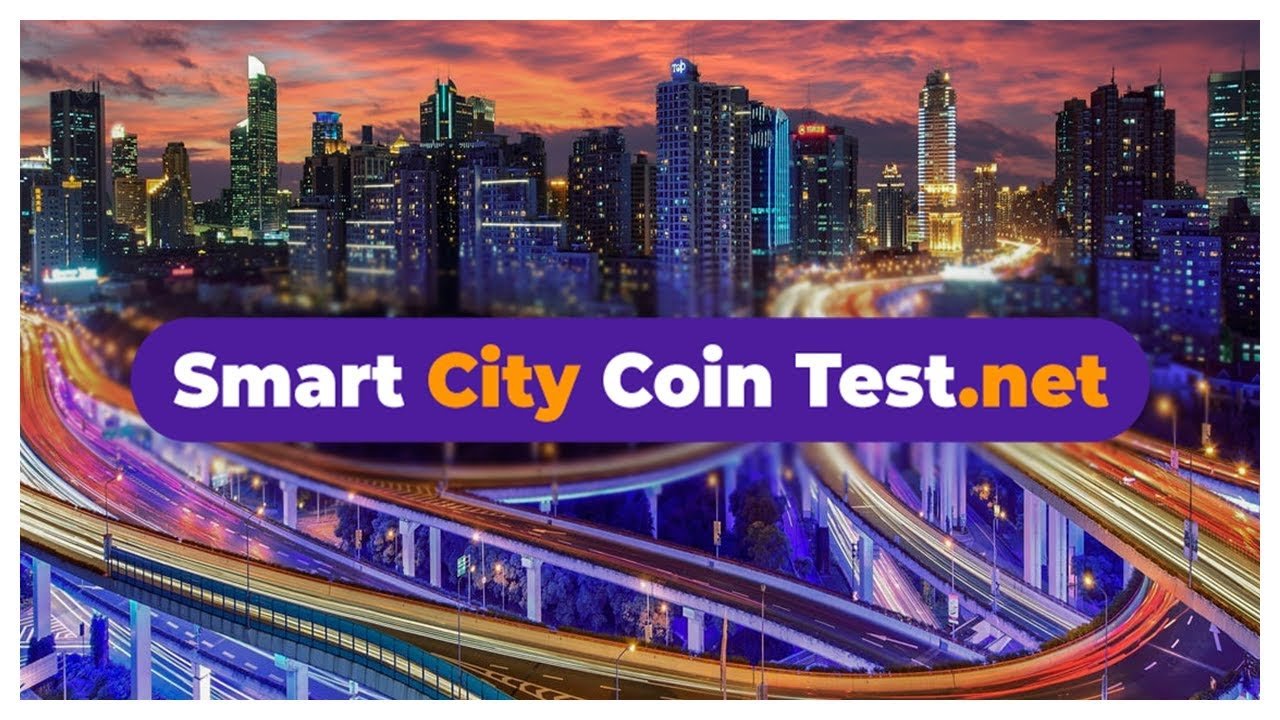 One of the key dilemmas in today's energy field is the decision, whether big initial investment and low running cost or low initial investment and high running costs. Traditional approach favors second option – high running cost.
Within the Smart City community, a proprietary token will enable the community to analyze consumers behavior and recommend improvement on the collective and individual level.
Smart City Coin (SCC) is a utility token used for the pre-purchase of smart house hardware and units of services. Designed to serve the European smart city community, it is comparable with API keys, which are used to access the service.
The focus of SCC is to provide Smart House Hardware for community members. This will enable them to start monitoring their usage in real-time. The platform also provides members of the community with business opportunities, as they will be able to collect SSC tokens in exchange for their energy data.
The platform also applies blockchain technology and SCC Utility token. The two developments will help bring transparency, traceability, and safety of the whole network and community.
The SC project is upgrading the smart house software and hardware with advanced blockchain technology. The main reason for it is to establish a Utility Token, a digital cryptocurrency that utilizes data on energy contributions. Our technology offers a transparent, secure storage of information about Community Members contributions.
A smart contract provides a unique relationship between user and community, where feedback rewards a member of Smart City Community:
In case of battery purchase, the Smart City is able to follow cycles of batteries and recommend new ones when existing are due to expire.
In case of electronic device purchase, the Smart City is able to follow where in the life cycle certain device is and this will help in the selection of best approach: maintenance, purchase or counseling in the organization of recycling.
Problems SCCTN aims to solve
Product lifecycle tracking
Transformation of energy tracking
Tracking of solar power production
How It Works
With a special kit available in the online store and in App4SmartCity, we can follow and set the limits of the energy you use. With the largest number of households participating in this project, more advanced learning and data analysis solutions can be introduced. This is also a reason why Smart City has decided to use a blockchain technology. With SCCTN Token members who deliver their smart home, the data is given at their fingertips. In addition, any kind of useful information on energy saving published by them will be rewarded with a proportional number of chips.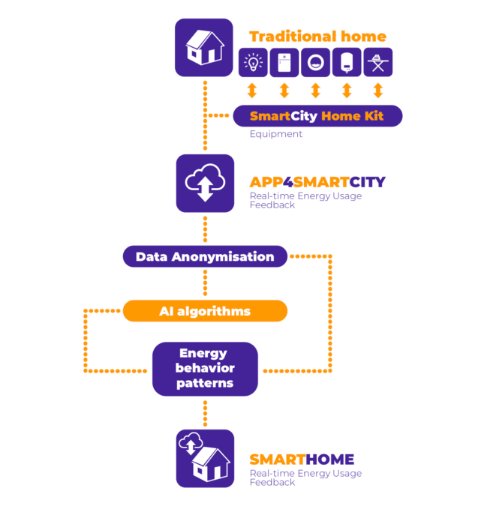 Why Choose Smart City Coin?
Smart City Coin Test Network Blockchain Smart Home Features
The platform's team is working on a community of Smart Houses, which will empower the community. The empowerment will be seen when a member provides information and enable management of energy usage. Another way of empowerment is through energy production.
Perfect Purchase Opportunity
Members who purchase a minimum purchase of 500 EUR or more are liable to the free smart home installation kit. The user can then use their SCC tokens to expand their smart home capabilities further. This can be done through the purchase of extra sensors or by trading SCC on the exchanges.
The team has a long roadmap of good record that dates back to 2010. The team is therefore capable of sourcing reliable and user-friendly Smart House Hardware and software.
Users who are interested to join will acquire membership in the Smart City community. They will also enjoy a deeper understanding of energy usage and management. Such users stand higher chances of earning SCC tokens in exchange for contributing to the community. Above all, they can build their own Smart City!
How to Become a SmartCityCoinTestNet(SCCTN) user
Purchase SCCTN tokens - TOKENHOLDER
"The easiest way to get SCCTN tokens is to purchase them in Smart City Shop. Click the link and you will get directly into our shop where you can pay with 50 different cryptocurrencies, Paypal, Credit cards or bank transfer."
Buy Smart Home Starter Kit - USER
"If you like to convert your home to Smart Home this is the unique opportunity where you get Smart Home hardware and start earning SCCTN tokens by sending data to our cloud."
Join Bounty Program - COMMUNITY MANAGER
"If you notify your followers and friends about opportunities in Smart City Project you will be awarded the bounty. SCCTN might the perfect project for you especially if you like sharing energy awareness tips and you believe in tokenized economy."
Smart City Test Network SCTTN Token & ICO Details
The SCC utility token will be used as a payment medium among community members, both in the webshop and in the interaction with utilities.
Furthermore, the SCCTN token used for a Smart City ecosystem is based on the ERC-20 protocol. As a utility token, it can be used to buy in the Smart Store (intelligent hardware), as well as a reward and loyalty payment tool for other services.
The token is not only digital, but also designed with blockchain technology and smart cryptocurrency.
Besides, there is an initial plan to release a limited number of tokens at the token Generation event. The tokens will be released as per the Token Distribution plan.
An Initial Token Offering will happen in public with an aim of gathering contributions from supporters and awarding them with SCC tokens. In this regard, 1,000,000,000,000 SCC will be deployed.
Members will get the tokens on their dedicated ICO account after being transferred as an exchange of payment. Sept 2019 is the date for the pre-ICO stage.
Symbol: SCCTN
Type: Utility Token
Standard: ERC20
Platform: Etherium
Total emission: 1.000.000.000.000 units
In circulation: 5.000.000.000 units
Issuer: Smart City AG, Gewerbestrasse 5, 6330 Cham, Kanton Zug, Switzerland
TGE 1.8.2018
Uses of SCCTN
To purchase Smart Home Sensors and actuators in the webshop
To pay for Dedicated Smart City Project
Payment to users for data send to Smart City Cloud
SCCTN can be sold or purchased on the exchanges
Benefits to Holders
Right to order and receive the Smart Home Set before all others
Useful info on energy usage in their own home
Bounty for all contributions to Smart City Cloud
Possibility to become a Smart City Expert and lecture and consult with other members in exchange for SCC
Possibility to build your own Smart City
TEAM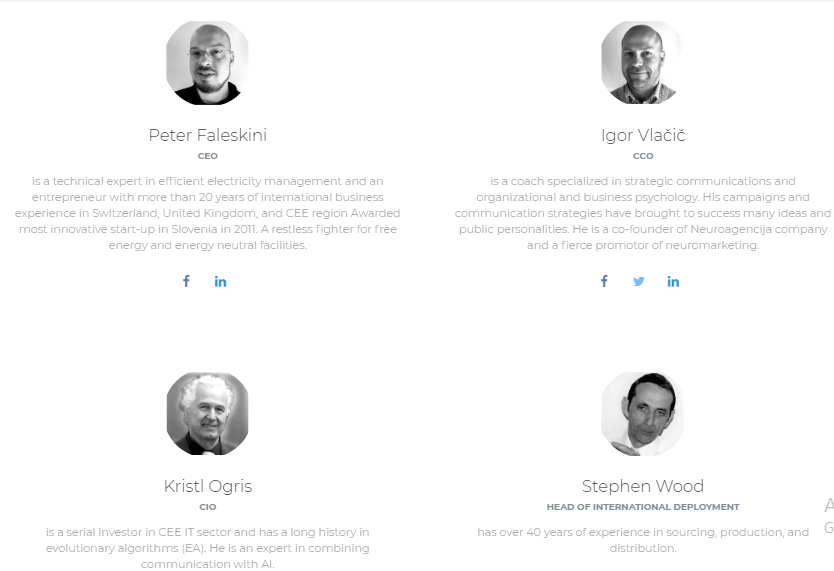 For more information, please visit:
Website: https://www.smartcitycointest.net/
Shop: www.smartcityshop.net
Whitepaper: https://www.smartcitycointest.net/white-paper/
Lightpaper: https: // www. smartcitycointest.net/light-paper/
Onepager: https://www.smartcitycointest.net/one-pager/
Telegram: https://t.me/smartcitycoin
Facebook: https://www.facebook.com/smartcitycoin/
Author: JigaMola
Bitcointalk profile: https://bitcointalk.org/index.php?action=profile;u=1847143