No, you didn't read wrongly nor was it a typo. Yes, it is 348 million unique users on smartphone. A new major cryptocurrency is about to be born.
which coin is this ?
Never heard of it ? yes the number is mind-boggling, staggering in fact even when compared to the 18 million Bitcoin wallets created to date. In fact the actual active Bitcoin users are much smaller in numbers. A research at Cambridge University recently estimated active Bitcoin users to be at a population of 5.3 million to 11million users.
NITRO is the coin in question. It is a cryptocurrency project that aims to solve ecosystem problems of the video games industry.
NITRO received a huge boost to its reach today with the announcement of its affiliated company, iCandy Interactive Limited reaching a binding agreement to acquire the entire games portfolio of leading mobile game company, Animoca Brands.
The addition of the Animoca Brands' game portfolio of 318 mobile games to iCandy's network will add 325 million unique smartphone gamers to iCandy's existing 23 million. The combined portfolio will have a total of 348 million smartphone gamers spread across 330 game titles. iCandy has said that it will be available all its games to accept Nitro tokens.
What this means is that NITRO tokens will enjoy a ready audience of 348 million gamers worldwide, right from its launch. This is incredibly powerful audience that this could potentially pave the way for NITRO tokens to be one of the most used cryptocurrencies very quickly after its launch.
The video-games industry generates US$100 billion a year and Nitro aims to enable equitable participation for all parties in this economy. NITRO is the first cryptocurrency project in the world backed by a publicly listed company (independently verified by DealStreetAsia.com).
The NITRO token is soon going on pre-sale from 19th November 2017 owards at NITRO's website www.nitro.live . This is definitely a coin worth keeping an eye on.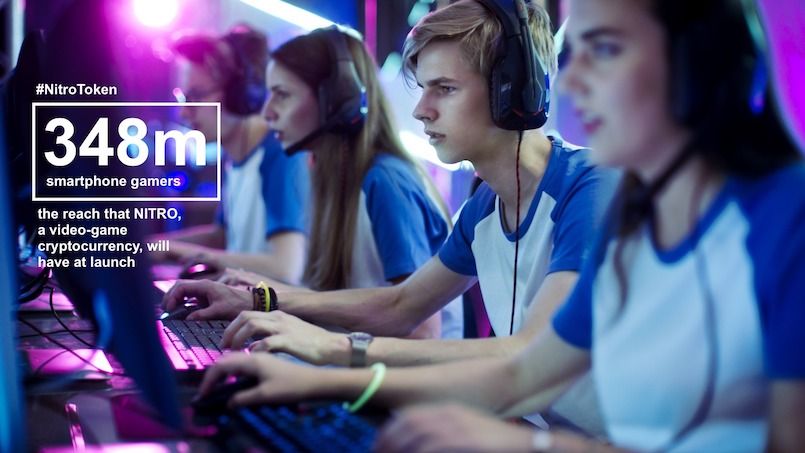 .