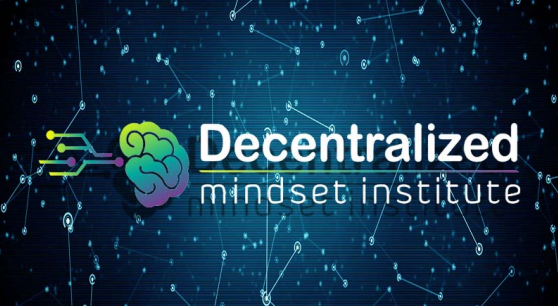 Summary
With online education gaining increased attention and importance in educating students as well as individuals in learning different verticals for knowledge and pursuing their career. Online courses has become an open platform choice for educators to spread awareness and knowledge on different fields. Since the cryptocurrencies and blockchain technology still remains a term for many. There raised a need for a better medium to spread and reach people in large for equipping them about the tremendous money revolution finding its way and role in different places across the world. To fulfill this demand and to change the mindset of money, Decentralized Mindset Institute, the first state of the art decentralized online educational platform that provides student a sophisticated learning with software running on the Ethereum blockchain.
What is DMST?
Decentralized Mindset Institute is a major disruption to the existing online course industry with $325 billion dollar and a first state of the art decentralized online courses running on the Ethereum blockchain. DMST lowers resistance in payments for online courses utilizing peer to peer Proof of Stake token. Decentralization mindset Institute will deliver the cryptocurrency courses, Money related courses, courses on Global economics, money history, federal reserve history and central bank history. The second phase of the Decentralized Mindset Platform enables the users to create courses on any subject and sell their courses on the Decentralized Mindset platform using DMST tokens.
DMST Token
Decentralized Mindset Institute does not depend on any third party for payments. With the decentralized payment system, they deal directly with their clients using DMST tokens. DMST has contributed 100% the first year of proof of stake. DMST tokens will be used in the Decentralized Mindset Institute.
Highlights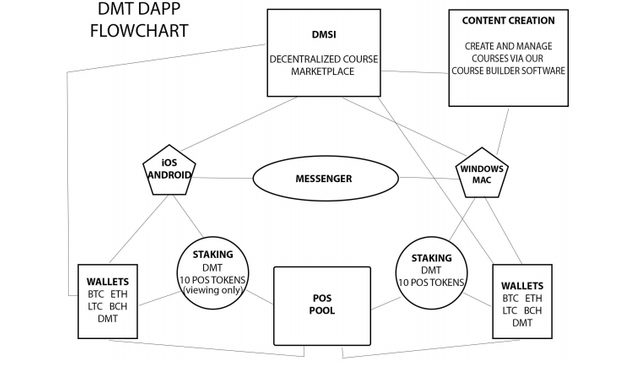 ● In DMST, the students earn (into internal wallet as tokens) while they learn the best of decentralized knowledge in the industry.
● Using Proof of Stake (POS) algorithm, the users share the revenue generated by the company.
● The DAPP will be a ERC-20 wallet with Proof of stake with ability to stake 10 coins with messenger capabilities and constant access to the classes and courses.
● The Decentralised mindset Institute will have a voting algorithm in order to rate
accreditation of the courses. Users with the largest amount of tokens staked in the
proof of stake will have the most impact in voting algorithms, basically the more
(DMST) you have that your staking the more influence your vote will have in the
decentralized mindset institute in the process of rating courses & accreditation.
● Decentralized Mindset Institute will be the first decentralized online learning platform. It teaches the advantage of cryptocurrencies over fiat currency.
● There's no restrictions in content uploading with respect to the industry. DMST verifies the contents uploaded and it can be from any industry.
● The Decentralized Mindset Institute has contributed 100% the first year of proof of stake . This will keep the stake pool growing at a rapid rate and encourage more users to stake the DMST Tokens for the staking rewards.
Token details:

Token Allocation:
Total amount of tokens for Initial Coin Offering - 150,000,000 DMST

Roadmap: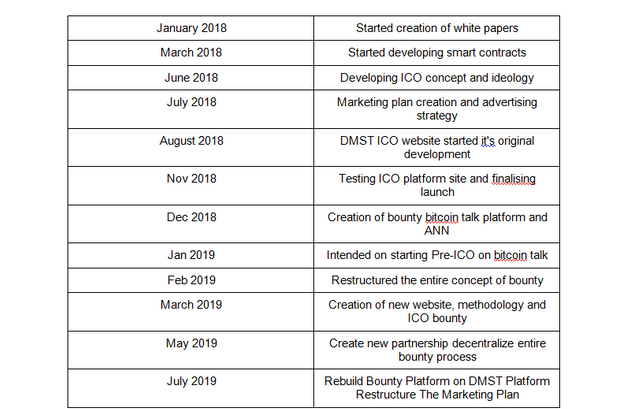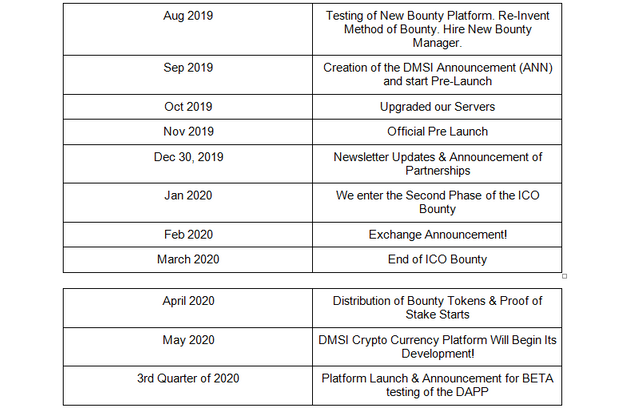 Team members: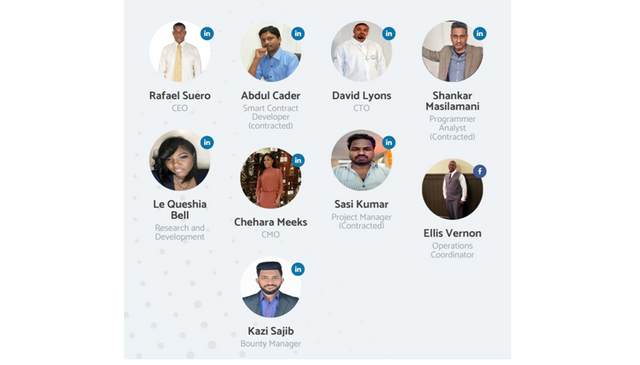 Conclusion
Internet evolution has come to an era where students no longer spend much time on books rather they invest their time on online learning through courses offered by experts from various fields contributing about $325 dollars in the economy. Only drawback is the dependency on third party apps for payment. Decentralized Mindset Institute will replace the online learning platform with decentralized payment system. Students and online learners will be rewarded with the DMST tokens. For more and latest information, please visit https://dmsi.io/
For more information
Website: https://dmsi.io/landing-ico-1/
Whitepaper: https://drive.google.com/file/d/18aSTGVkV_KxbtLBPdRzBvYhk18-byiEw/view
Bounty Thread: https://bitcointalk.org/index.php?topic=5200599.0
Facebook: https://www.facebook.com/DMSTToken/?modal=admin_todo_tour/
Twitter: https://twitter.com/DMST_token
YouTube: https://www.youtube.com/channel/UCT3j3wSXWWqAd4n0bmysMgg
Telegram: https://t.me/Decentralizedofficial
Bitcointalk: Yoda71rus (
https://bitcointalk.org/index.php?action=profile;u=2556831
) ETH wallet: 0x48d0DC051a686A0d5829A953f27f1e7214be39AA