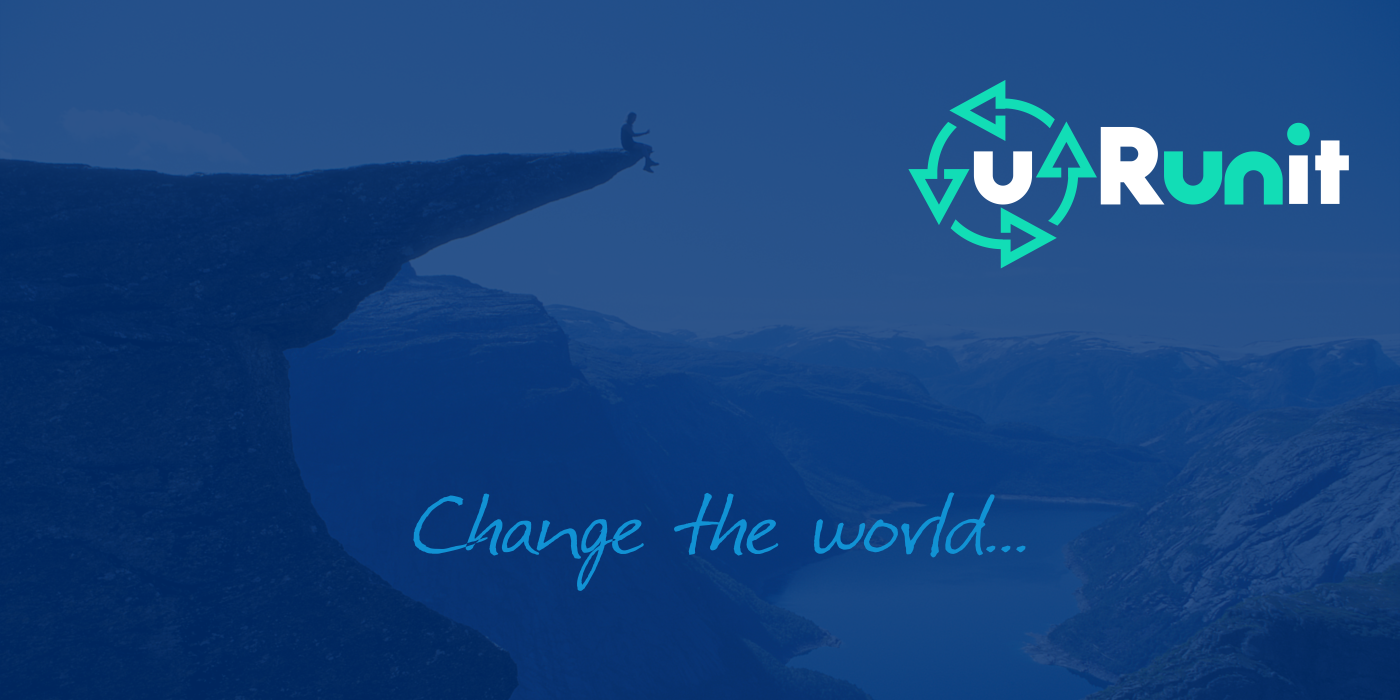 The Fever about cryptocurrency is increasing, people have heard about it, and more and more people want to find more about it, and find a way to be a part of it. When blockchain technology came, so many things changed, for better, we say. So many businesses have improved, so many companies have started using crypto currencies in their work. The new ideas are coming every day. People want to invest in the new projects. We have the biggest tool in the world, and it is called the Internet. The internet is a enormous base of information where we can do anything. Internet has connected the entire world. One of these projects is uRunit
A flow chat to show the summary of the project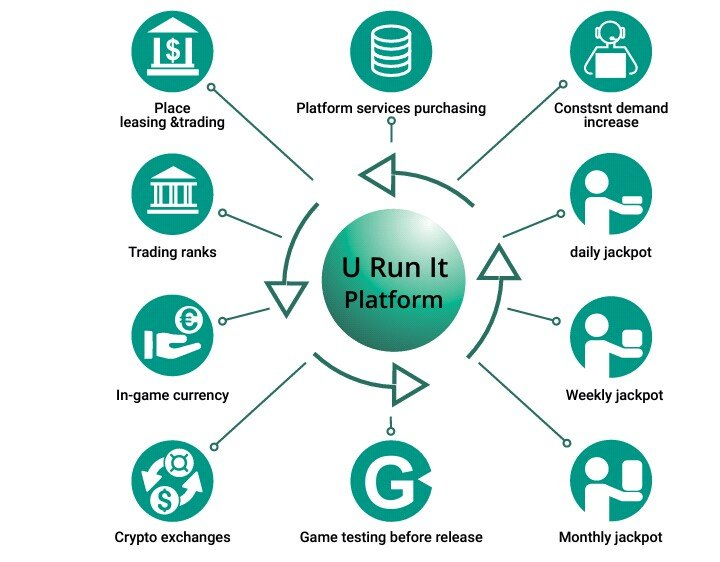 Here is an Overview of the project
I introduce to you uRunit, a blockchain traded casino and online gaming platform that will serve as the game changer.
The online application of virtual cryptocurrency has already come to stay and it's no new when a company is set to build her platform using the smart contract technology the blockchain provides.
uRunit gaming platform is an online gambling platform traded on the blockchain that bring the right and use and accrued profit from the gambling into the hand of the users.
Here, all games and gambling will be decentralized and transparent to all party involved, no more ripping off the player as all get to play and win.
The height of it all is the fact that, you don't get to always use up your money and without even betting, you can keep making money. You say how?
The idea of the platform is to take power from the casino and designate it to users of the platform. Users get to host the game, set the rule as to who can play and who to invite and how and when to play and also make profit, instead of the traditional way that end up with Casino.
Weekly, users do raffle to know who will host different segment of the game and the winner will take earnings from the pool of the bet in the game, also the host can lease the game to others temporary for a token of cryptocurrency.
Additional feature is the fact that you can host a private game for you and your friends or family for relaxation. You make the rules and everyone in the house get to participate with no external body.
This is a game changer in the world of online gambling business.
uRunit has come to stay and it's your time to join the train and we modernize the gambling world.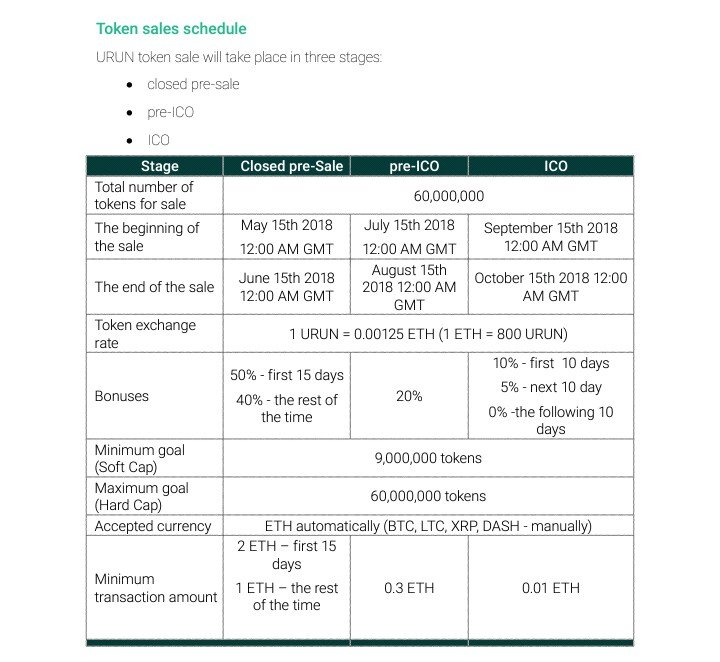 The total token minted for sale is at soft cap 9000000 and hardcap of 60000000. Get yours, now.
For more information on token sale and how to participate... Visit
Website. https://urunit.io
Facebook https://www.facebook.com/urunit
Twitter https://twitter.com/URUNIT_IO
ANN Thread. https://bitcointalk.org/index.php?topic=3548786.0
Morin1:https://bitcointalk.org/index.php?action=profile
Eth:0xe902b9558b0024d4aca1a2ed25e23517cc245580