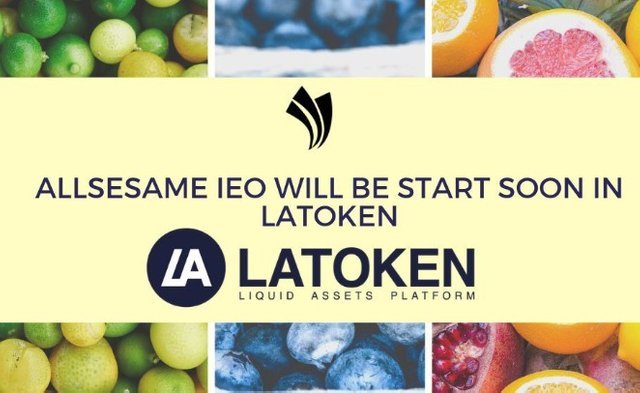 Allsesame is a cryptocurrency project targeted at creating a new marketplace for food and food materials on the blockchain technology. The project seeks to build a decentralized Social Food Network, powered by blockchain technology. A network that will connecxt customers to sellers, senders to deliverers, and vice versa.
Allsesame will provide a peer-to-peer infrastructure, allowing for direct interaction betweencustomers, restaurants and courieres, within an open-source and decentralized environment. This marketplace with its various innovative infrastructures, will be able to be utilized by anyone, anywhere in the world.
Therefore, restaurants can key into the innovative infrastructure that Allsesame provides to boost their business and reach out to more customers globally, and as such position their business for rffective growth and developments.
Furthermore, individuals can receive unfiltered access to ordering and receiving all types of foods available within stipulated time without going through the strainous filters of the middlemen, which have created more problems than we can imagine. Asides from access, restaurants and courier services can make effective use of resources available to them to serve their customers better and thrive globally.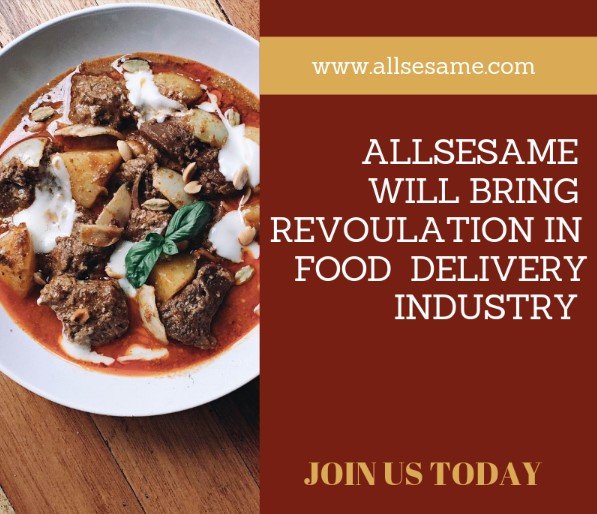 To achieve this feat, Allsesame has a conglomerate of features and functionalities that allows for seamless, fast and secure interaction across all fronts, and for easy integration of cryptocurrency into the entire ecosystem as a rewarding and utility infrastructure.
Some of these Features includes:
Effective Feedback Mechanism:
Allsesame platform have been embedded with functionalities that will enable effective feedback on services rendered to all food companies within the ecosystem. This was incorporated in a abid to ensure a global scale development of the food industry to meet the demands of technological incubation and evolution. The feedback mechanism is incorporated in such a way that it is immutable and will enforce an action on the restaurants and courier services for improvement.
Smart Contract Powered Transaction:
Blockchain Transactions are powered by Smart Contracts. Smart Contracts are lines of codes that detects the terms and conditions for any particular transaction. In this case, the Smart Contract is responsible for handling all interactions between each and every participant in the platform. The use of Smart Contract makes it possible for the integration of cryptocurrency as both a payment system on the platform and as a rewarding infrastructure for both consumers and restaurants.
Push Notifications For Consumers:
The Allsesame platform is equipped with real time-push notification systems for consumers, ensuring that they do not miss out of good deals from their favorite restaurants, and that last minute deals are communicated within appropriate time and individually.
Seamless API Integrations:
The Integration of APIs on Allsesame platform allows for global adoption by all and sundry, with API integration, the ability to connect to the Allsesame ecosystem will be given to all online and offline food production and processing companies, with the open-source structure of Allsesame, major participants in the food industry will be able to be part of the Allsesame ecosystem.
AI and ML Integration:
To ensure effective and fast growth and development, Allsesame team has introduced Artificial Intelligence and Machine Learning Architecture to the Allsesame Smart Contract ecosystem, this enables the platform to learn over-time and adjust to human interaction indices, creating an ever developing framework on the food industry and ensuring that this industry will always thrive and develop with the ever changing global economy.
With Artificial Intelligence, Machine Learning and Blockchain Technology, Allsesame is paving the way for seamless global interactions on the food industry.
Honest Peer-to-peer reviews:
Allsesame Platform aims at getting rid of fake reviews for restaurants and has added a feature that will ensure that only users who have had interactions with a particular restaurant by way of ordering for food or booking for a reservation can make receiws for the particular restaurants.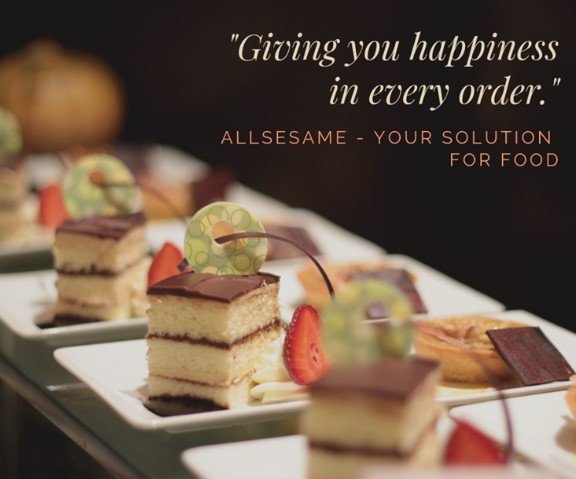 Allsesame Token:
The Sesame Token(SST) is the token utilized in the entire Allsesame ecosystem. It is an ERC-20 token based on the Ethereum blockchain, with 10 billion total supply. The Initial Coin offering for SST Token started on the 1st July 2019 and will end on the 31 August 2019 with a soft cap of $800,000 USD and a hard cap of $1,200,000
For more information, check the links below
Website: https://allsesame.com/
White Paper: http://allsesame.com/allsesame-whitepaper.pdf
Twitter: https://twitter.com/allSesameGroup
Facebook: https: //www.facebook.com / allsesame /
Telegram: https://t.me/allsesame
ANN Thread: https://bitcointalk.org/index.php?topic=5132576.0
Medium: https://medium.com/@AllSesameGroup
Reddit: https://www.reddit.com/r/AllSesame/
YouTube: https://www.youtube.com/channel/UCvLgDl9NQk8n5XIx0uRs_rw
LinkedIn: https://www.linkedin.com/company/allsesame
Instagram: https://www.instagram.com/all_sesame/
Github: https://t.me/allsesame
My username Bitcointalk: Olamidey
My profile Bitcointalk: https://bitcointalk.org/index.php?action=profile;u=1168937