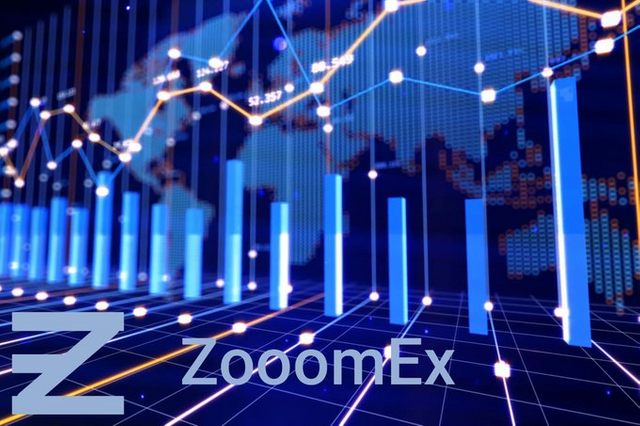 ZoomEx is a new cryptocurrency designed to tackle the high exchange rate and insecurities. ZoomEx platform is built with the latest security technology, ensuring it is free from hacking and theft. Trading is very affordable thanks to the 0.05% transition fee; ZoomEx charges the least rate in the entire crypto market.
Trading fee and unsecured exchanges are the significant problems traders face, both novice and professionals get affected by these setbacks. Are you scared of hacking or theft? Then trade on ZoomEx because it guarantees you 100 % security.
ZoomEx boast of one of the lowest transaction fee you'll find in the market. Amazing right? To start trading go to www.zooomex.com and register. Currently, you are allowed to trade only BTC, ETH, LTC, ARCT, and ZXE after a while, more cryptocurrency will be added. What are you waiting for? Start trading on ZoomEx and enjoy the best trading experience.
With little money you can start trading, the platform has a fantastic interface that makes trading very comprehensive for both new and expert traders.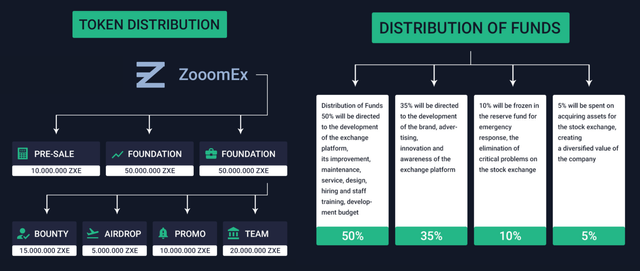 ZoomEx is for everyone irrespective of nationality. It is designed in many languages, including English, Russian, and Chinese. It is accessible from PC and smartphones. Trading is open 24/7, and customer support can be contacted at any time of the day.
Additionally, you will enjoy daily lottery without making efforts; once you have ZoomEx token, you'll receive a daily bonus in proportion to your token balance.
Token Information
Name: ZoomEx
Symbol: ZXE
Platform: Ethereum
Model: ERC20
Private sale: Closed
Prices: 27 June 2019 to 12 August 2019
IEO: 5 August 2019 to 12 December 2019 (it will close if all token is sold off before closing date).
The team behind ZoomEx is very responsive; they are working tirelessly to ensure ZoomEx meets its roadmap expects frequent updates.
For the next few months, transactions fees will only cost 0.05% it may likely become more affordable after the price have been reviewed. For now, you can only trade with five cryptocurrencies. This is a good thing because these five cryptos are reliable. As soon as the team verifies more cryptocurrency, they will be added to the platform.
Token Distribution
Pre-sale: 10 million
IEO: 40 million
Promo: 10 million
Team: 20 million
Foundation: 50 million
Tournaments and airdrop: 20 million



One reason why the adoption of cryptocurrency seems slow is that many people and media are skeptical about the security of the exchanges and are discouraged by the high transaction fees. That's precisely why ZoomEx is fixing those loopholes by creating a secured and affordable exchange.
For more information, visit the following links: https://www.zooomex.com/
Join the Telegram Group: https://t.me/zooomex_en
Follow on Twitter: https://twitter.com/zooomexcom
Follow on Facebook: https://www.facebook.com/ZooomEx-Cryptocurrency-Exchange-468468037299795/
Whitepaper: https://www.dropbox.com/sh/4soga73dpsxw849/AAC2xnw5iHpzm2trUZaoM6lqa?dl=0
Author:
Olamidey
https://bitcointalk.org/index.php?action=profile;u=1168937
Ethereum wallet address: 0x3ee2d40bb5cca40cC93ae5DC10aB5D6ae588B8Cf