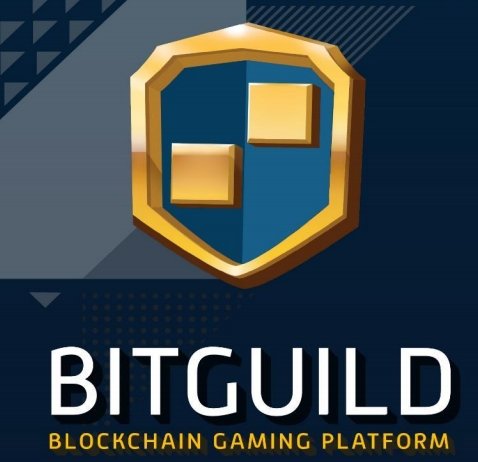 Web  ANN  Whitepaper  Twitter  Telegram  Reddit  Medium 
Blockchain breaks into our hearts, wallets and even our computer games. It seems what else has not been made up in games based on decentralization? 3D games are incapsulated with blockchain and due to super powerful PCs is no longer a necessity, as now you can play remotely simply by getting a video stream from a server. A great number of game spheres have already been affected. And, what if I say that now you can transfer items from your old games into the new ones, which will be connected to your blockchain wallet. And this is not the only advantage of a new BitGuild game platform.
BitGuild is a decentralized game platform built on blockchain, with the aim to spread to the entire game industry and, in fact, provide users with the possibility to create games by financing new game prototypes. 
Among other things, the project will include manifold of inalienable features of leading game platforms, such as objects trading, encouraging the achievements, bonuses and a lot more. BitGuild is a kind of quintessence of the basic qualities of Kickstarter, Steem and, of course, ETH, involving a bunch of new features at the same time integrating into the entire gaming community with a single PLAT token that can be spent on any action inside the platform, ranging from investing in the game and buying a sword.
Advantages and Innovations
1) The given platform in addition to general decentralization is equipped with smart contracts that will play a role of guarantor in all operations. For instance, you invest in creating a new game, but for whatever reason it cannot be put on market, you will not lose your money as it happens with Kickstarter, but you'll get it back. As well as the sale of a sword will be performed without it. So the percentage of fraud will be practically minimized. Items, by the way, will be connected to your PLAT wallet, thus they can be transferred not only to players, but also from one game to another (I guess you couldn't find this feature anywhere else), of course within the platform itself.
2) Transparency. All funds collections will be crystal clear and any kind of neglecting from the side of developers is excluded.
3) Auctions. Of course, decentralized. There you will be able to sell (buy) your stuff with no fear to be deceived.
4) The gaming community. One of the key points. Having a powerful idea, the platform is likely to attract many players and developers, who for some reasons stayed aside. 
Possessing the best qualities of game platforms and crowd platforms, the community will expand, stimulating the creation of new games and possibly other innovations.
ICO
ICO kicked off on March 15th
The minimum contribution is 0.5 ETH. 
The maximum contribution is 1,500 ETH.
Bonuses foreseen while purchasing in large quantities
SoftCap = 5,000 ETH
HardCap = 45000 ETH
Price of 1 ETH = 80,000 PLAT
The number of PLAT tokens is 10,000,000,000, out of which 45% are for sale
Outcome
The project certainly deserves a special attention, not only thanks to its innovation, but also judging by the contributions. In February 2018, during pre sale, the project collected more than 30,000 ETH. And, by the way, most of more or less well up ICO cannot collect even 10,000 ETH. Possessing a large number of new gaming tools and uniting the old ones, a new platform will be able to attract skillful players who can potentially create the very that community, which holds many games. But unlike previous models, this community has a great chance to evolve and expand, switching to new games within the same teams and with the same items, while having the chance to invest in games they liked on Bitguld platform. The team, by the way, deserves a special attention. It involves people like Justin Sun, the founder of TRON and Kevin Chou, the chief executive of KSV eSports.
Exclusivly for the telegram channel @stevesbounty  
BTT account: AccidentalGenius