(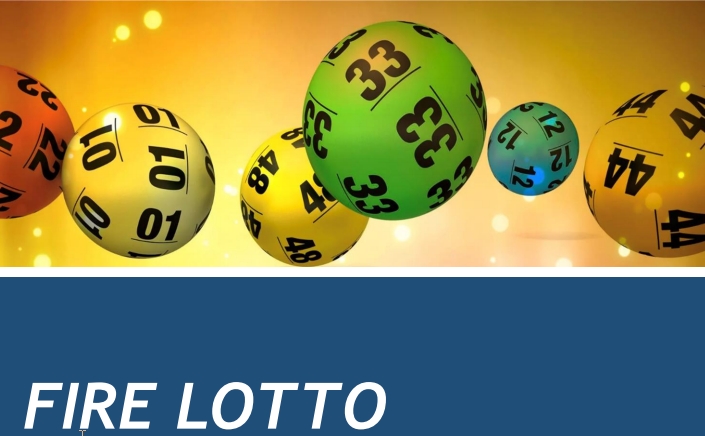 )
Fire Lotto. The most fair lottery.  
Fire Lotto is a block chain lottery and basically does not differ from other classic lotteries, however due to smart-contract, it provides 100% fair guaranteed payment. Fire Lotto is based on Bitcoin block chain which supports Ethereum smart contract, in other words, it`s based on two largest cryptocurrency ecosystems.    
The platform provides 3 types of classic lotteries, which are held every 6 hours, and the amount of payments is not limited and depends only on the number of participants' contributions. There is also foreseen an option for an instant lottery which is considered to be the analogue of the "Wheels of Fortune". 70% of the contributions are directed to the payment of the winnings which, in its turn, is a record for the sphere of figures.  
Fire Lotto tokens can be used both as a means of participating in the lottery and an asset to receive passive income. Token holders are paid 10% of the total amount of each lottery. The Fire Lotto platform is already working, so at the time of the ICO a token is supported by a real product that is already capable to generate the revenue.   
Implementation
As a matter of fact, we are wondering why we need all of this. And in fact there are reasons for this. The lottery, as it turned out, is not such an honest event. For example, in 1980 in Pennsylvania, the organizers adjusted the ejection of balls, so that a combination of 666 numbers would inevitably fall out. And it actually fell out. That fraud was revealed, the organizers were imprisoned, and winning tickets were annulated. And this is not the only scam in this area. Not so long ago in 2010, thanks to another scam, one of the participants received $ 14 million. I can admit that there are many similar precedents and not all of them have been revealed. That's actually why we need an honest lottery. So what can be more honest than a block chain?   Apart from those obvious problems, there are also other difficulties in conducting lotteries: 
1) State prohibitions. That is to say, you simply can not take part in a lottery in some countries.  
2)  Inaccessibility. Try to play Euromillions somewhere in an African village. 
3)  Not full profit. Organizations that conduct lotteries are simply obliged to pay taxes to the state, and sometimes it`s not so small (on average 50%). 
The solution of the given problem, obviously, lies in the impartiality and honesty of the lottery organizer. That's where smart contracts from Ethereum are useful. In this case Jack Pot will equal 1000 ETH, and if the latter is not played in a particular round, the money will be credited the next one, thereby increasing the pool.   You should agree that the idea is not bad. But why do we need tokens? Everything is simple. 10% of the profit from the ticket sale will go to Fire Lotto coin holders, directly to their wallets. If we take into account the lottery scope (1000 ETH, even $500 each, will make $500,000), then we can assume that this startup will be accepted by users with great success, and so the tokens on the general wave of the crypto currency will grow in price, not to mention passive income of 10%. Kucoin, although it`s another sphere, also brings a passive income and let`s look where it has already flown? So, the idea is good and the coin is promising.  
ICO
The Lottery launch coincides with its ICO. So it will not be necessary to wait for a product for months. Pre-ICO was held from January 15th to February 15th this year. The second part of the fees has already begun and will last until April 15th, 2018. Listing on the exchanges will occur a month after the end of the ICO.  
Bounty campaign  
BTT  WHIREPAPER  FACEBOOK  TWITTER  ANN
FACEBOOK
Register with the link

Not less then 500 friends. Like+retwit 3 posts a week
TWITTER
Like+retwit 2 posts a week
BLOGGING
Only 3 posts are accepted per campaign.


SIGNATURE
Minimum 10 posts per week with the length 
https://bitcointalk.org/index.php?action=profile;u=1281086