Many people can not get the proper level of medical and banking services because of difficulties in identifying the individual. In addition, in most cases, there is simply no infrastructure for personal identification.
Today we will tell you about EverID – at the moment, this is the only project in the world that can offer a free biometric and digital identification solution. The project is based on three important principles:
– you can connect to the platform without smart devices;
– personal data will be provided selectively and consistently, which will ensure high resistance to hacker attacks;
– the user will be able to manage their personal information.
Each user, once registered in this system, reliably retains his identity for life. To protect the data, the most advanced technologies from the world of blockchain are used; Also, importantly, the platform will be flexibly combined with many other systems. In the long term, the capabilities of the platform are likely to be used by large enterprises and even governments.
What opportunities does EverID offer us?
– Convenient and fast transfer of finance between accounts, including cash, with full identification of the parties;
– Access to microfinance – everyone can take small loans;
– Checks by ID (this is needed, for example, for quick identification, if it is necessary to provide first aid);
– Property management – from GPS coordinates, to the owner information – all the real estate data can be safely stored in the system;
– Convenient and reliable data warehouse for government and medical purposes;
– And, most importantly – insurance. To protect your documents, you can sign them with a biometric signature.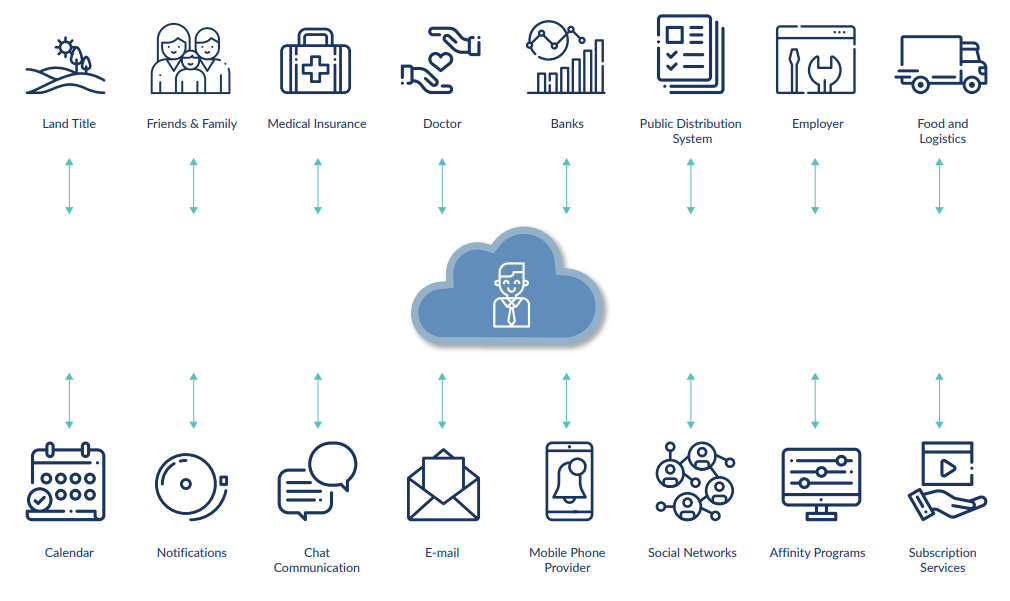 Token
The name of the new coin is CRDT. In total, the system will have 800 million tokens, they are released on the platform
Ethereum. The price in the sales period is 0.09 USD per unit. The project is registered in the US and is not banned anywhere.
ICO. The main sales period runs from August 13 to October 12.
How will all the tokens distributed?
– 24.5% will be reserved for future employees and other expenses;
– 37.5% will distribute the share among advisers, team members and founders;
– 38% share of sales and bounty (0.875%)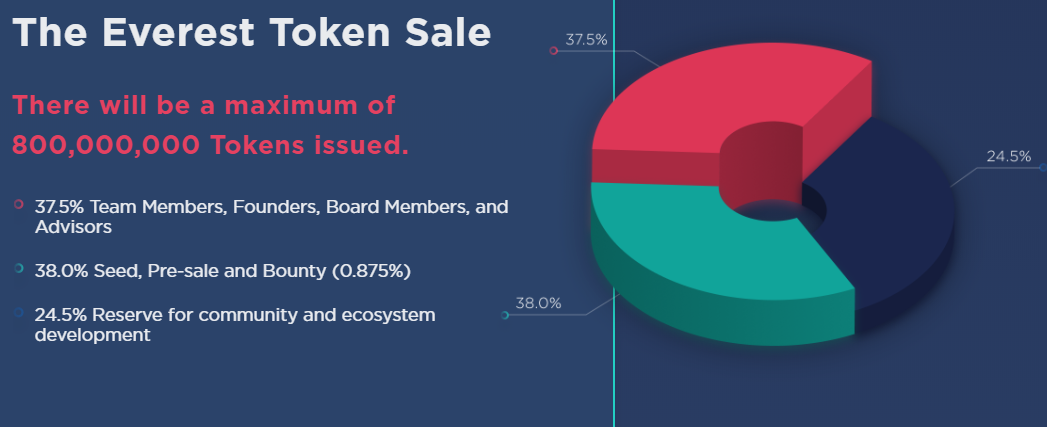 How will the collected funds be distributed?
– 7% customer acquisition;
– 29% will be spent on infrastructure;
– 20% will invest in engineering and integration;
– 10% will spend on development in different regions;
– 15% pool of turnover and marketing;
– and another 19% will go to close legal and legal issues.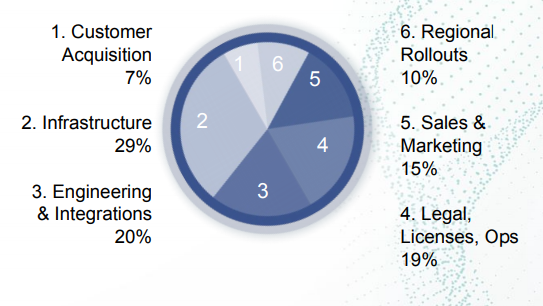 Social networks
To date (August 17), all channels of public relations have a very low level of popularity. Telegram has 73 subscribers, Twitter – 886, Medium – 14, Linkedin – 9, Facebook – 8, Reddit – 8. There is activity in github.
Bounty
Seven million system tokens are allocated for the campaigns, which is equivalent to $ 630,000 at the rate of basic sales. The funds will be distributed as follows:
– 10% subscription campaigns;
– 15% share of participants in Twitter;
– 5% pool of translators;
– 5% support pool in Reddit;
– 14% support in Youtube;
– 5% is allocated on Linkedin;
– 15% allocated for surveys;
– 14% pool of articles and the blogosphere;
– 15% tests White Paper;
– 2% bonuses for maximum activity.
Roadmap
The idea to create the EverID project was first announced in May 2016, and in June of the same year project was founded. Only a year later, in early summer of 2017, the developers began working on the project. The team presented technical and economic documentation in the summer of 2018, a lot of important events were planned for August, and now they are being implemented – testing the system, starting preliminary sales, releasing its token. A full-fledged launch of EverID 1.0 is scheduled for October. The team will continue to work on the development of the platform, and in September 2020, the fifth version of EverID will be officially presented, which will include a convenient multi-currency purse, record high-speed blockchain, biometric identification, smart contract, bank licenses and Money transfers.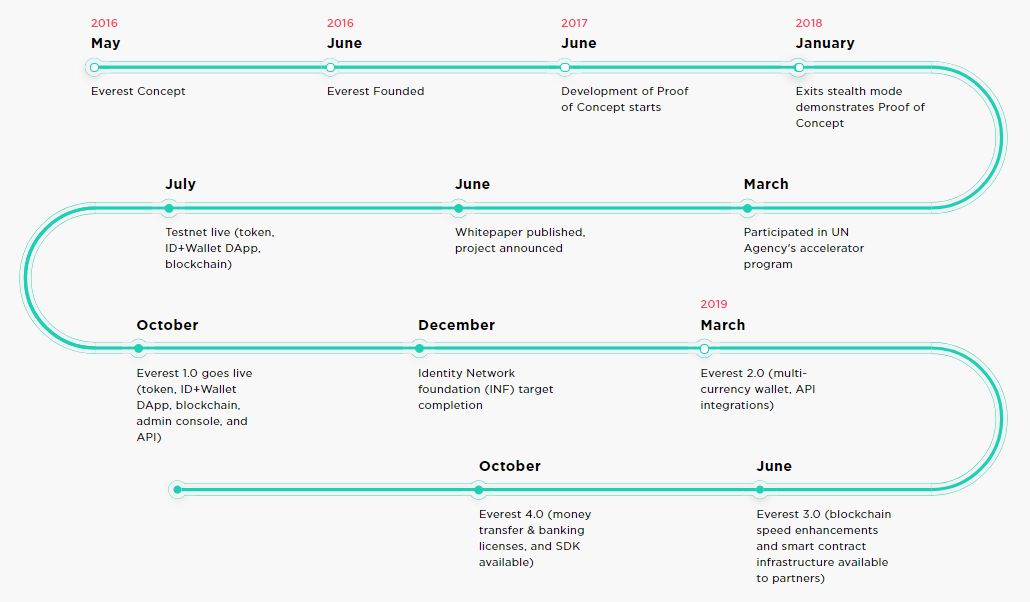 Conclusion
It is necessary to recognize, the project while is at the earliest stage of the formation, so it is difficult to give an unequivocal estimation, whether it will turn out at the team to realize the conceived. But what can be accurately noted right now – a strong base, already there are some quite workable developments in biometric identification.
Site: https://everest.org/
One pager: https://everest.org/wp-content/uploads/2018/08/everest_onepager_august.pdf
Whitepaper: https://everest.org/wp-content/uploads/2018/08/Everest_whitepaper.pdf
Telegram: https://t.me/EverID
Twitter: https://twitter.com/everestdotorg
Medium: https://medium.com/@EverestDotOrg
Linkedin: https://www.linkedin.com/company/everestdotorg/
Facebook: https://www.facebook.com/Everestdotorg
Reddit: https://www.reddit.com/r/EverestDotOrg/
Github: https://github.com/everid/
Bitcointalk: https://bitcointalk.org/index.php?topic=4756978
Youtube: https://www.youtube.com/channel/UC5vwoQJ9R8WrGiI8TUkZ3sA?view_as=subscriber
Author:
Bitcointalk Username: saycryptohello
Bitcointalk Profile: https://bitcointalk.org/index.php?action=profile;u=1336255