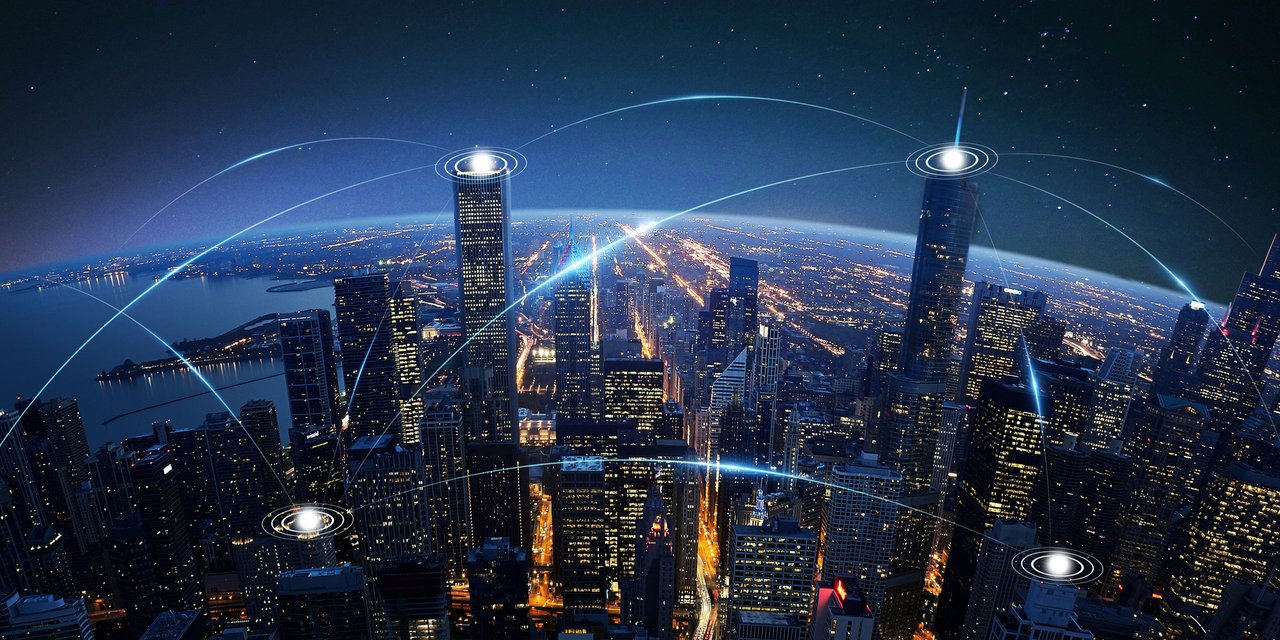 The richness and diversity of technologies and their modern solutions, just captivates my imagination and once again makes me think about what awaits us next?! How will the events of everyday life of an ordinary city dweller develop in 10-20 years? Can we really begin to use any know-how about things which could only have been from a science fiction movie? In fact, no one knows and we can only somehow guess or assume.
But today's topic is not about this, but rather about the development that intends to rapidly conquer the world. We all know that modern man is extremely difficult to imagine without access to the Internet. And it's true, it is extremely rare to find a person who still does not have the Internet, or at least without access to it. So what, but in our time in the age of Internet technology can be found at almost every step.


Problems
But the problem now is no longer in its presence, but rather in the quality it possesses, as well as the price at which it is provided. Of course you'll tell me what that has to do with it. And I will answer you – the most direct. It is rare when you can find open access to the Internet for free. Unless your neighbor you can not delimit access to your Wi-FI access point. And then it will continue until it begins to fall speed because of your consumption. But then again, you can not sit at home all the time to occasionally use the "free" Internet. Naturally, you will purchase on your mobile device some classic package of Internet services, where you mobile operator is ready not only to tear off three skins, but also not provide high-quality Internet, which from time to time disappears, hangs and is not caught in many places of our city. And believe me, I know what I'm talking about.
Initially, it may seem that your, our, any other modern city, just teeming with Internet access points, but is it really?! Not that I know of. I often encounter this problem when you come to some decent restaurant, and while waiting for your dinner you decide to check your email or social networks. But after a moment, you realize that the mobile Internet does not catch here, and the wi-fi hotspot is blocked and has a complex password that none of the waiters do not remember. And if it does, its data transfer speed is so low that it can take a long time to load a single page.
And I am sure that this problem has happened to you more than once, as we walk on the same land and unfortunately our society does not yet have a public, high-speed and easy to use WI-FI.


About the project
But do not despair ahead of time, as progress does not stand still and perfect minds of mankind, just day and night develop incredible concepts and ideas that are designed to solve the above problems and improve our lives.

The project we will talk about today is called - StacksCity. If we talk more about StacksCity, it is a decentralized platform, which is a set of intelligent stacks that provide wide access to structured and high-quality WI-FI. Stackscity elements (stacks) are capable of providing reliable and secure intelligent connections to the Internet of things, as well as transferring data within the system, forming a new era of smart WI-FI.
For those who do not understand, explain. The StacksCity project intends to create a network of stacks that will provide high-speed and high-quality WI-FI in public areas of your city. This whole concept works on the principle of a decentralized network, which will be accessed through an internal system token.


Advantages and features
Of course, many of you will be interested in the cost and convenience of its use and here I have for you a list of advantages:
first, StacksCity will be the most affordable and affordable for each of you;
secondly, for those institutions that want to install this stack from StacksCity will operate its own system of privileges and benefits, which will not only guarantee its users good access to WI-FI, but also receive additional income from advertisers;
and thirdly, since we are talking about advertisers, and for them StacksCity is a separate benefit, as well as a pleasant environment for the implementation of its advertising content. Because thanks to the web platform, brands will be able to choose one or another stack from StacksCity and broadcast their advertising through it. That in turn will work more effectively, as all stacks will have their own geo-location on which brands and will be able to determine the radius of its influence, as well as the category of the quarter and the surrounding audience stack. That is, an audience collected with the same interests.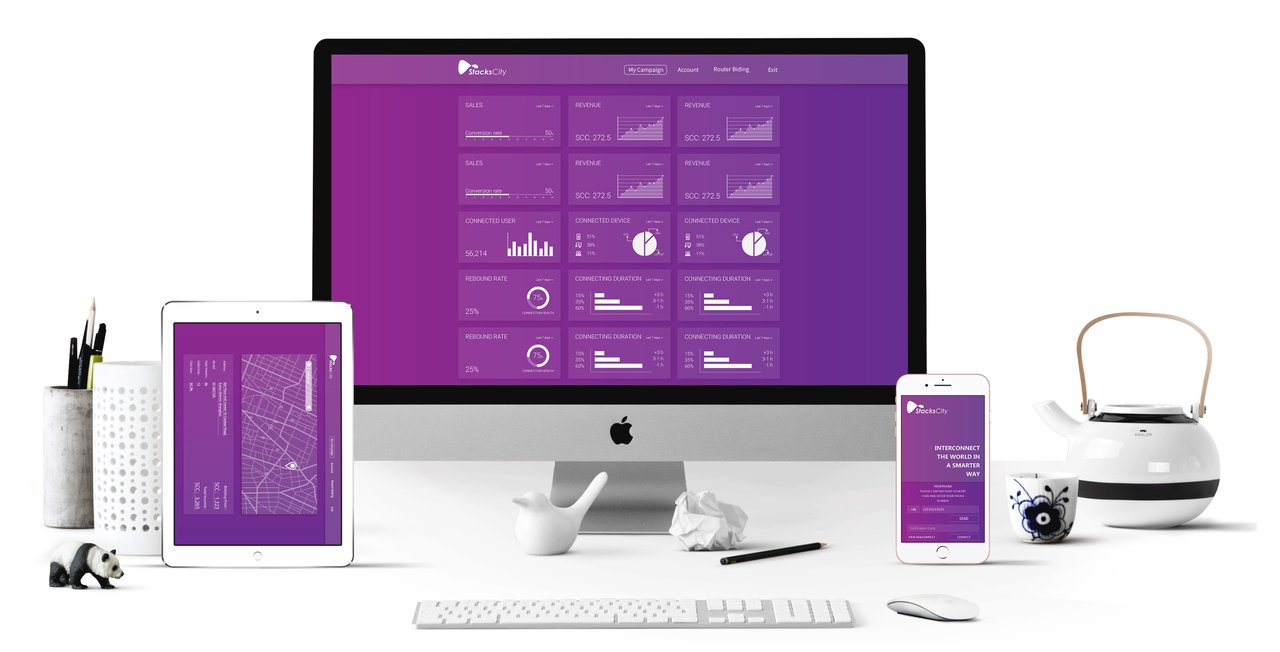 All this is intended to create a solid mutually beneficial network, within which mutual assistance and mutual benefit will operate. At the same time, all transactions will be carried out directly without any intermediaries, which will naturally reduce all current expenses of advertisers, Wi-FI users and other users of the system.


Token
Of course, no decentralized structure is complete without its main element - the token. As I said in StacksCity, he also has a rather responsible mission to perform all financial operations to pay for the services offered by the system.
The token itself will have an abbreviated name – SCT, it will be developed on the basis of the Ethereum blockchain, the ERC-20 standard. In total, the developers intend to issue tokens totaling 40 billion with an initial value of $0.001 for 1 coin.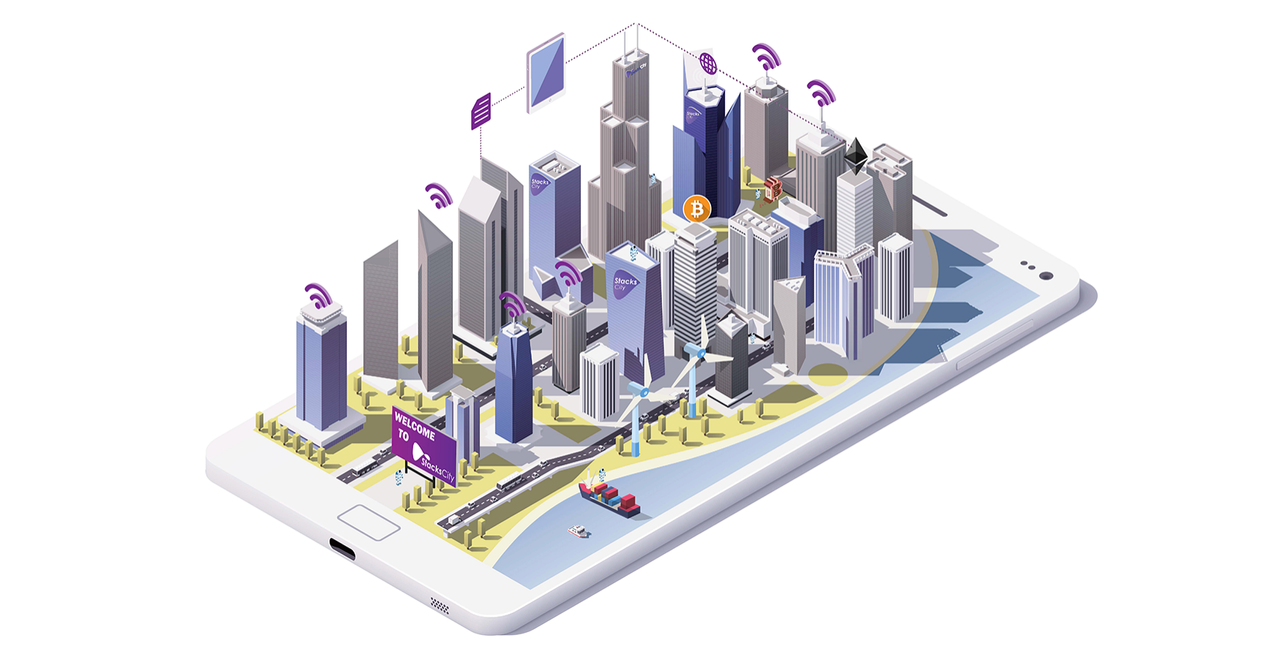 Partners & Clients


Conclusion
I believe that the StacksCity project has a very bright and noble mission, in which they will be able to develop new and more modern equipment of the city, as well as to provide a large number of points with high-quality and affordable WI-FI. Of course, to catch the technical details of this project my review is not enough. Therefore, I strongly recommend you to study the proposed at the end of the review, the official resources of the project, where you can find a lot of useful information.

Official resources of the StacksCity project:

WEBSITE: https://www.stackscity.com/downtown


TELEGRAM: https://t.me/StacksCity


TELEGRAM [CHANNEL]: https://t.me/StacksCity_ANN


PITCH DECK: https://www.stackscity.com/wp-content/uploads/2019/02/STACKS-PITCH-DECK-v.1.34.pdf


ANN THREAD: https://bitcointalk.org/index.php?topic=5091562


FACEBOOK: https://www.facebook.com/stackscity/


TWITTER: https://twitter.com/StacksCity_ANN


MEDIUM: https://medium.com/@stackscityacc


GITHUB: https://github.com/StacksCityProject

AUTHORSHIP:


MY BITCOINTALK USERNAME: klimenok1991


MY BITCOINTALK PROFILE LINK: https://bitcointalk.org/index.php?action=profile;u=1238493


MY ETH ADDRESS: 0x90051516FC3451D7bF1b5e7D0A4486757FC81C32


UNIQUENESS 100%: https://text.ru/antiplagiat/5cb09403f2843