Good day cryptoworld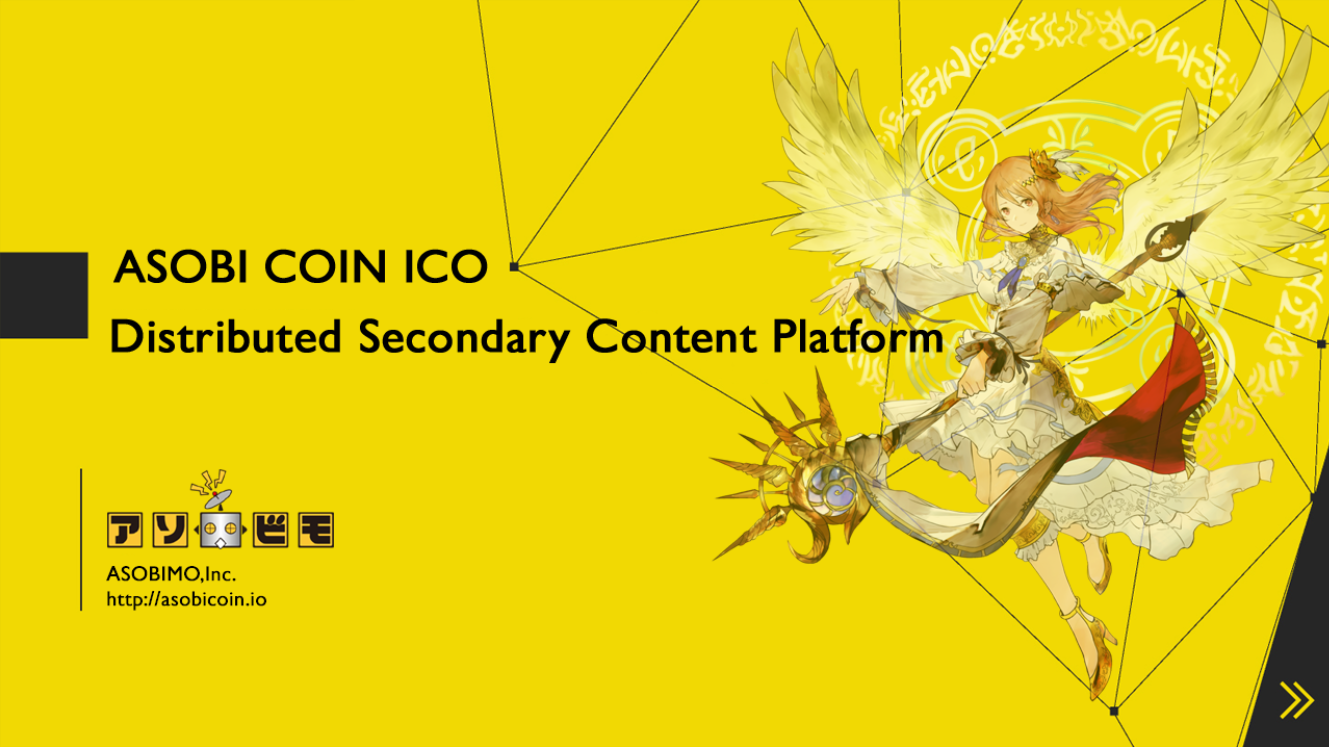 Today I want to consider ICO ASOBI from the company ASOBIMO, which recently received awards from the APP Store and Google Play as the best game developer, and the top game Anabel Online has received more than 10 million downloads.
This company launched the ICO for a unique platform ASOBI MARKET for the trading of secondary content.
What is it and what is it for?
With the development of Internet technologies, many companies that produce author's content lose huge sums on the secondary distribution of information. You don't need to buy a new album of some musician if you can download it for free or just download some tracks from this album. Of course, it is very profitable for users, but it is not profitable for manufacturers, because the declining profits do not allow you to create better content.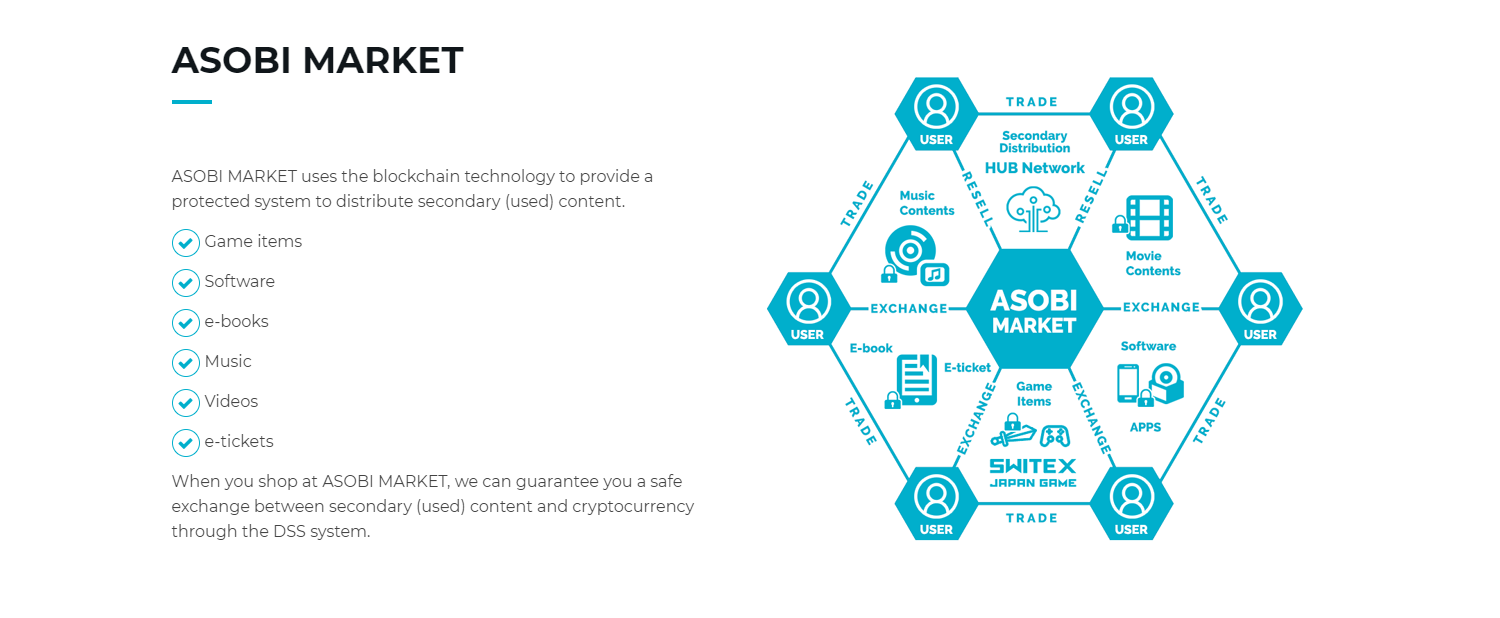 So, this is a platform that allows you to earn income from author's content for the second time. In addition to the authors, to earn income, naturally there will be sellers and publishers. To control the distribution of secondary content, the company has created a cloud system "Decentralized Security System»
This system will record all information about the author of a content. Instead of downloading for free and sharing secondary content, like games and music, you can sell it, thus making a profit of 50% of the cost. Another 35% will be transferred to the publisher and 15% will be sent to the author, thereby contributing to the creation of new and better content.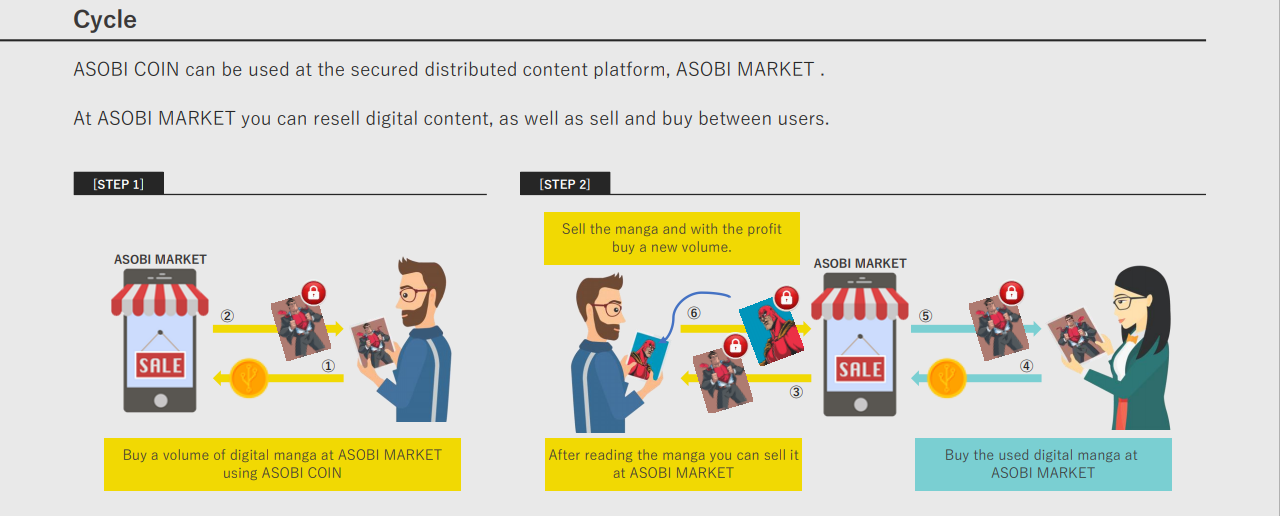 Why is it beneficial?
Naturally, the author of the content is much more profitable to publish it in the blockchain system, where he is guaranteed to make a profit, which means that the platform will be popular for the initial placement of information. Even if we take only the digital market of Japan, which is dominant and accounts for 67% of the world.
(In 2016, its volume amounted to 74 billion dollars.)
And The ASOBI MARKET platform allows you to attract these funds, and therefore become one of the most promising projects of this year.
There are some problems with distrust of blockchain technology among the global industry, however, every year the inclusion of blockchain technologies in the financial world allows us to say that the platform will develop and attract more and more investments.
The ABX token will become an in-platform token that can be used to purchase content, as well as in-game ASOBIMO items. In addition, MMORPG gamers will be able to purchase in-game items 2 times cheaper (subject to the use of ABX tokens)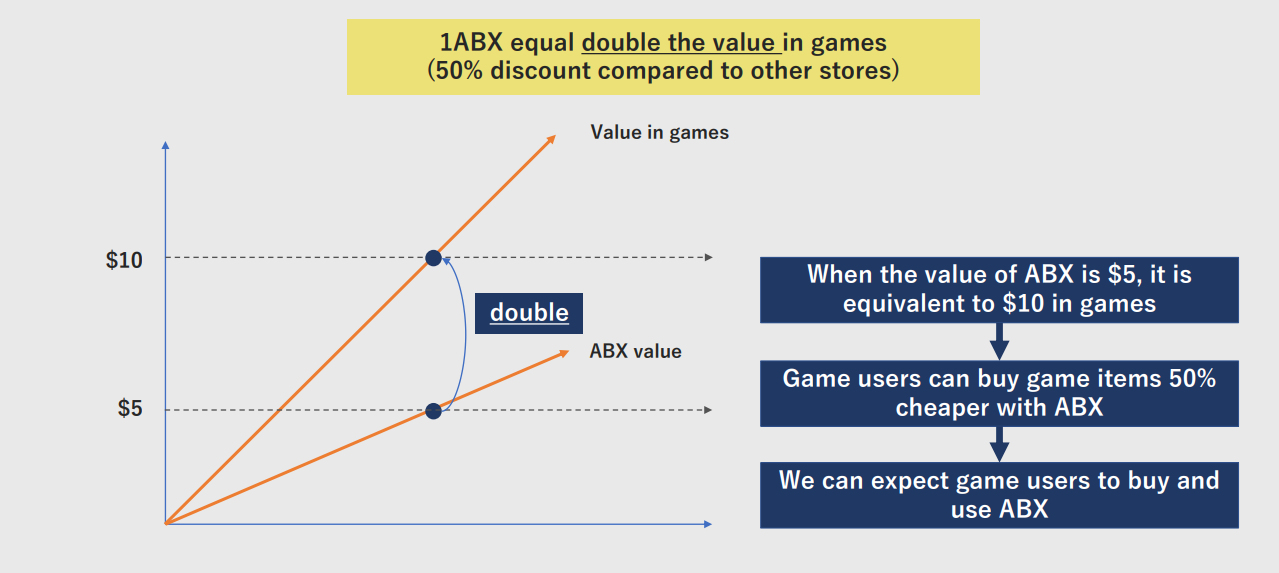 The ASOBI personal wallet will be used to store this token.
Which is already available for download in the APP Store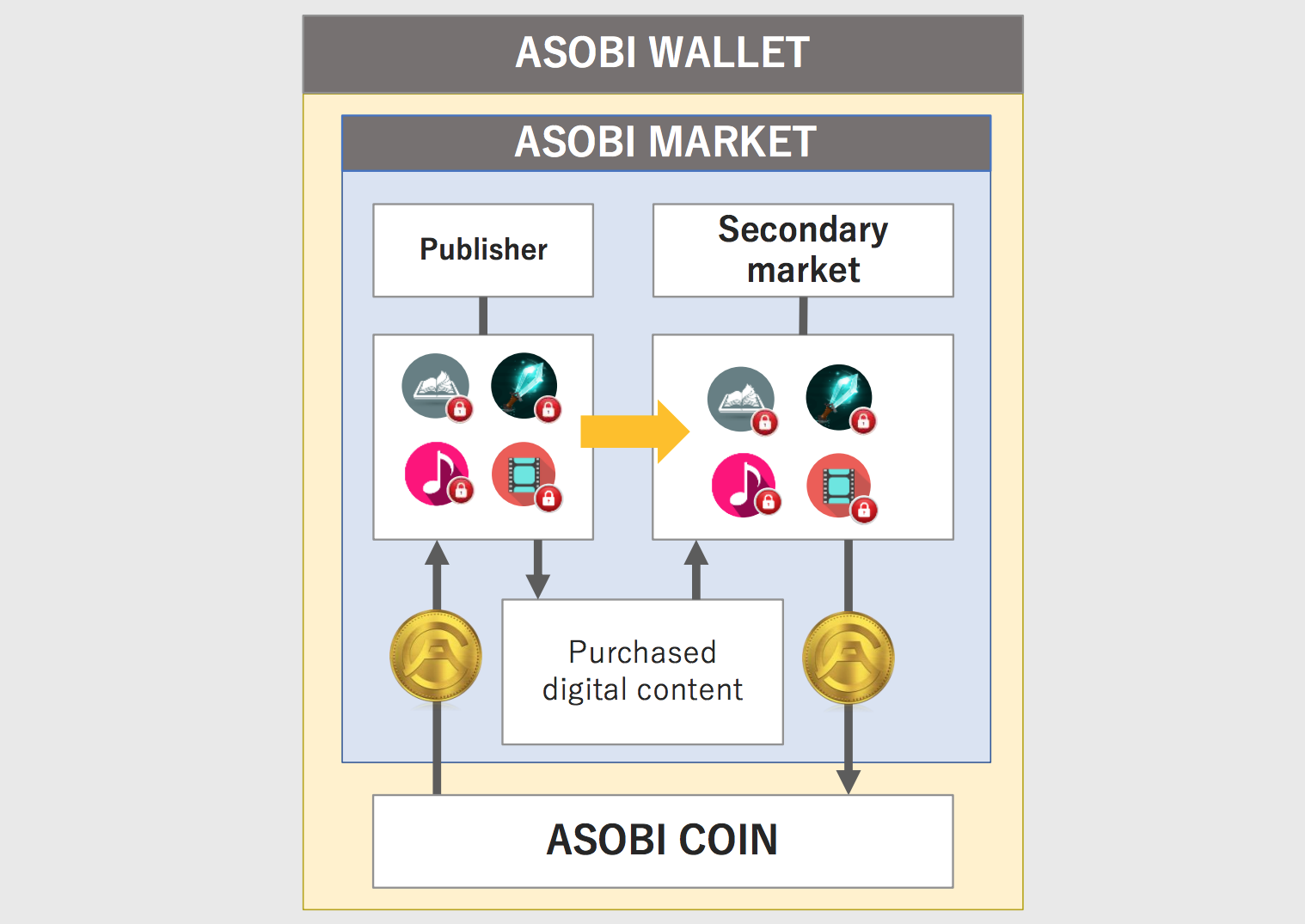 The distribution of tokens is as follows :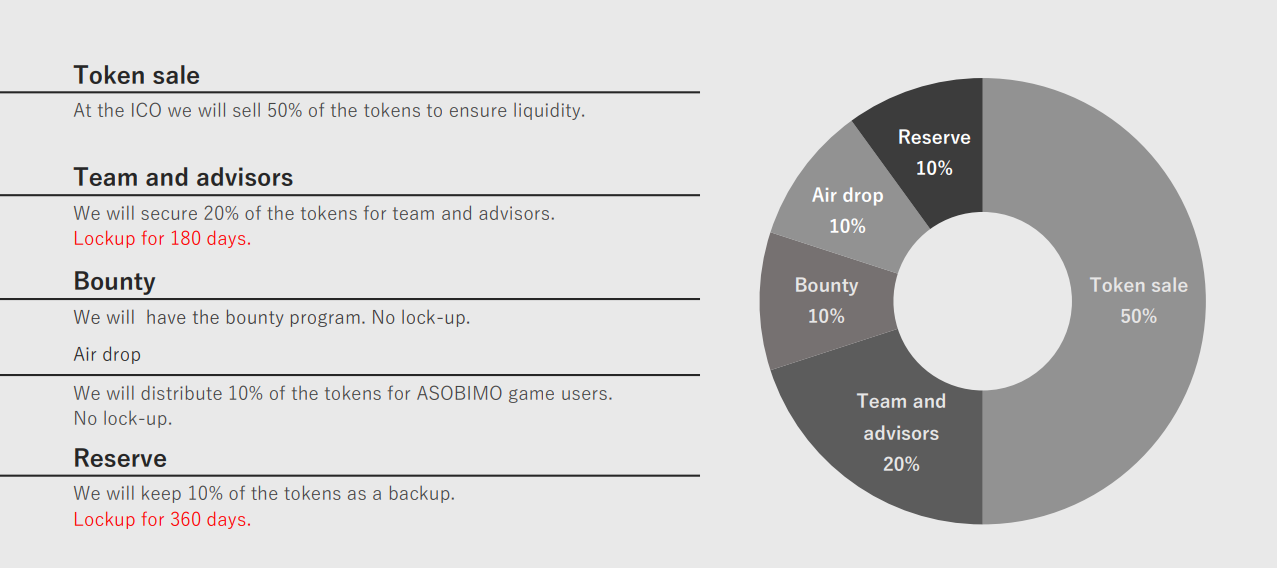 As we can see, the company has reserved tokens to protect against speculation, and blocking 20% of tokens for developers allows to avoid large price drops on exchanges.
Road Map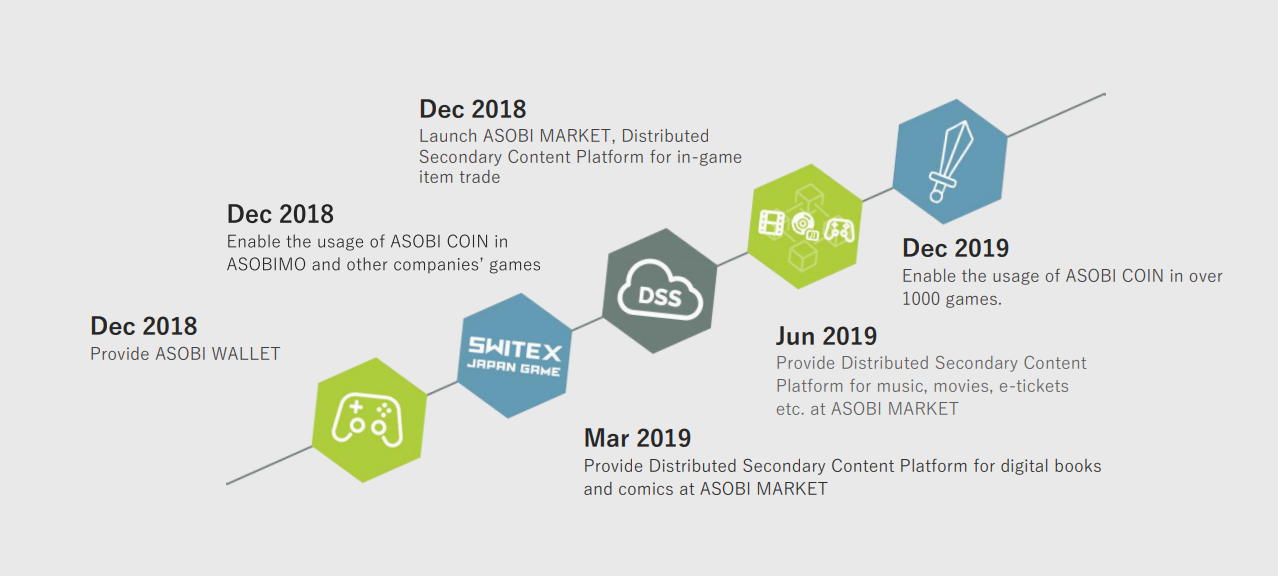 Details of the ICO
Token name: ABX
Number of tokens for sale: 16,500,000,000,000
SoftCap: $5,000,000
Hardcap: $50,000,000
The price of a token: $0.01
Token: ERC-20
Restricted countries: China, United States of America
Link to ICO website https://asobimo.io/en/
MY BITCOINTALK USERNAME: AleksandrVP
MY BITCOINTALK PROFILE LINK: https://bitcointalk.org/index.php?action=profile;u=1736038
MY ETH ADDRESS: 0xf332EfC442102443E3Fbff2B82297DC5fd2E509E
UNIQUENESS 100% https://text.ru/spelling/5bef13af0d524