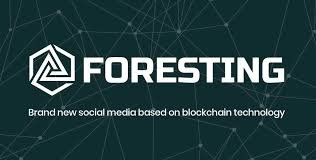 Hi steemian friends,
  Today I am going to tell you regarding a new interesting project. Every day a large number of new projects come to the market and very few of them can be identified as promising projects. The project I am going to introduce to you is a new social media platform. Actually, it is not a centralized social media platform and called as a new mobile social media service based on blockchain technology.     
The story of Social Media  
Today the social media is very popular all over the world. There were more than 7.4 billion people in the world, and social media was the ultimate solution which could help them with keeping distance relationships and meet new associates. 
There was the stone age, fire and iron age, and so many revolutionary steps mankind took towards the development. There was then the industrial revolution, which made us, the humanity sole rulers of our land, and the vast oceans surround us and also the limitless space above us. After observing the limitless potential of the earth and heavens, and deep dark trenches oceans, we began to understand how insignificant we are as individual beings. Humans wanted to seek intimacy of one another, connect with each and every other in order to get rid of the stressful lifestyles given to us by the competitive standards of the world at least for a moment. Thus, began the internet era, the age where the whole world and so many human beings in it connected by an invisible network of information. The idea of social media began to implement slightly after that. Social media has grown dramatically and continues to grow because of the huge appreciation of people

    From 7400 million of the total population of the world, over 2000 are active users of Facebook. You can understand the huge potential this social media business has.   All the leading social media mentioned above and most of the other social media are operating with centralized structures. But as far as Foresting is concern it is a new and modern decentralized social media platform based on the blockchain. It will eliminate  most of the unfavorable characteristics present centralized social media platforms have.  
 Foresting Platform
 
Centralized social media structure in present days comes with several unfavourable characteristics for the users. With the decentralized, blockchain based structure of Forest platform, users will receive the most satisfactory experience.  Most of the times, content creators in conventional social media platforms are treated unfairly. Inside Foresting platform, content providers will be rewarded through its blockchain based control structure.  Inside the Foresting ecosystem, what simply happen is a community of foresters are being prioritized in every single operation. The forest community will be solely fueling the Foresting platform. The Foresting platform in consisted with three main substructures.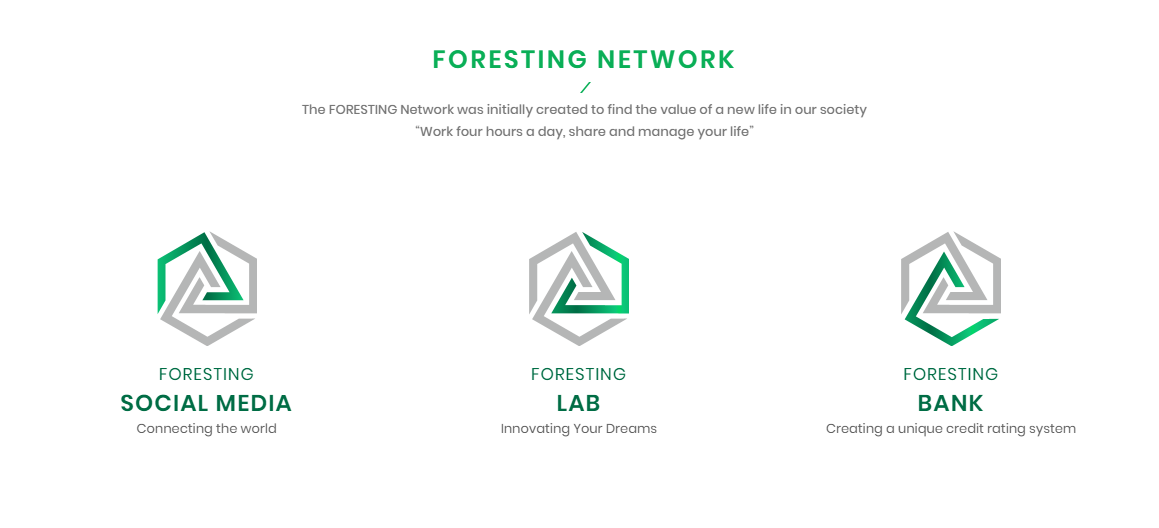 Foresting social media platform  
Users can post pictures, music, videos, posts and many other things nowadays different social media platforms allows. Just like a conventional social media platform, the content will be liked, commented and shared.
Foresting lab 
Conventional social media platforms are so limited when it comes to promoting the creativity. Lacking proper editing tools, formatting tools and content  management tools severely limit the creative limit of content creators. But, with Foresting lab content creators will be able to highly customize their content before posting.

Foresting bank 
This is where the Foresting distinguished from other conventional social media. Foresting bank is equipped with high-end algorithms to rate used content based on not only just likes and comments but also the actual value of that content. Then financial algorithms kick in and decide the amount of reward content creator deserves.

Foresting Token Structure 
With the pleasant meaning of Phytoncide (simply means the essence of the forest turned into a substance), Foresting will use PTON tokens for the day to day operations. Rewards for the content will be given out with PTON tokens. PTON tokens will be generated through user contribution in the network, just as trees in the forest contribute in the Phytoncide process.
• Users from all over the world will participate on the Foresting platform. Foresting will facilitate widespread exchange choices for them to monetize their PTON rewards as desire
• Users will also be able to donate the PTON tokens for the contents they find attractive
• Content creators will be able to choose the advertisements they need to show up with their content and get rewarded by PTON.  
  My conclusion:  
 Today, there is a large number of social networking sites, and many of them are very popular among general public. We can imagine  what the future of social media networking may look in the next decade or next 25 years from now, but it looks clear that it will exist in some form and influence the world more and more than now. Of that journey decentralized social media is a another great turning point. Therefore I strongly believe that Foresting has a major role in development of next level of social media platform. And with the strong team it will definitely revolutionize the social media in future.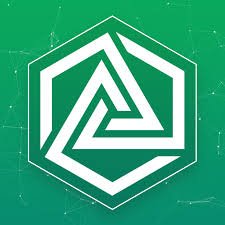 For more information:
Website: https://foresting.io/ 
Whitepaper:  https://forestingnetwork.com/whitepaper/FORESTING_Whitepaper_Eng_Ver.0.92.pdf?ver0.2 
Facebook: https://www.facebook.com/forestingHQ/ 
Twitter:  https://twitter.com/foresting_io 
YouTube: https://www.youtube.com/channel/UCGgXs74rn_BuE90CH1qYBPA 
Medium:  https://medium.com/foresting 
Instagram: https://www.instagram.com/foresting.io/ 
LinkedIn: https://www.linkedin.com/company/foresting/ 
Telegram: https://t.me/foresting_global 
Other links
Bounty Thread - https://bitcointalk.org/index.php?topic=4931943.0

Author ID : cryptoku  
My Bitcointalk profile :   https://bitcointalk.org/index.php?action=profile;u=1728903