Dear Friends, 

Today, I am bringing you details about new ICO called Foresting. It is a new generation social media platform based on block blockchain technology. It has obtained very good rating offered by various reputed rating sites. Let's have a look at those first.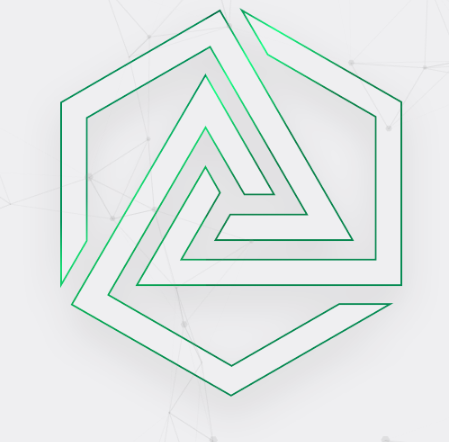 ICO Bench 4.1 out of 5.0 https://icobench.com/ico/foresting 
ICO Holder 4.42 out of 5.0 https://icoholder.com/en/foresting-hq-23879 
ICO Marks 9.1 out of 10 https://icomarks.com/ico/foresting 
Track ICO 5.0 out of 5.0 https://www.trackico.io/ico/foresting/ 
ICO Crunch 4.6 out of 5.0 https://icocrunch.io/ico/foresting/ 
Coin Checkup 86.5 out of 100 https://ico.coincheckup.com/foresting/   
Foresting Platform
 Centralized social media structure in present days comes with  several unfavourable characteristics for the users. With the  decentralized, blockchain based structure of Forest platform, users will  receive the most satisfactory experience.  Most of the times, content  creators in conventional social media platforms are treated unfairly.  Inside Foresting platform, content providers will be rewarded through  its blockchain based control structure.  Inside the Foresting ecosystem,  what simply happen is a community of foresters are being prioritized in  every single operation. The forest community will be solely fueling the  Foresting platform. The Foresting platform in consisted with three main  substructures.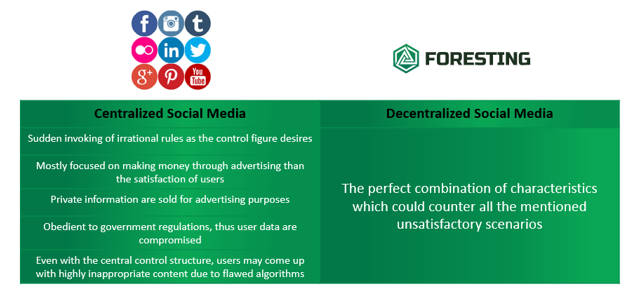 Foresting social media platform 
Users can post pictures, music, videos, posts and many other things  nowadays different social media platforms allows. Just like a  conventional social media platform, the content will be liked, commented  and shared. 
Foresting lab 
Conventional social media platforms are so limited when it comes to  promoting the creativity. Lacking proper editing tools, formatting tools  and content  management tools severely limit the creative limit of  content creators. But, with Foresting lab content creators will be able  to highly customize their content before posting. 
Foresting bank 
This is where the Foresting distinguished from other conventional  social media. Foresting bank is equipped with high-end algorithms to  rate used content based on not only just likes and comments but also the  actual value of that content. Then financial algorithms kick in and  decide the amount of reward content creator deserves. 
 Foresting Token Structure 
With the pleasant meaning of Phytoncide (simply means the essence of the forest turned into a substance), Foresting will use PTON tokens for the day to day operations. Rewards for the content will be given out with PTON tokens. PTON tokens will be generated through user contribution in the network, just as trees in the forest contribute in the Phytoncide process.
• Users from all over the world will participate on the Foresting platform. Foresting will facilitate widespread exchange choices for them to monetize their PTON rewards as desire
• Users will also be able to donate the PTON tokens for the contents they find attractive
• Content creators will be able to choose the advertisements they need to show up with their content and get rewarded by PTON.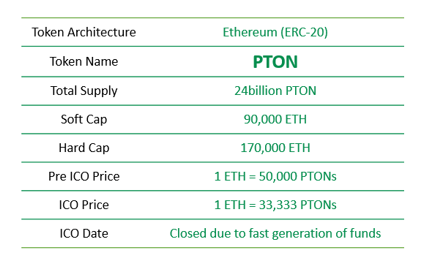 Token Distribution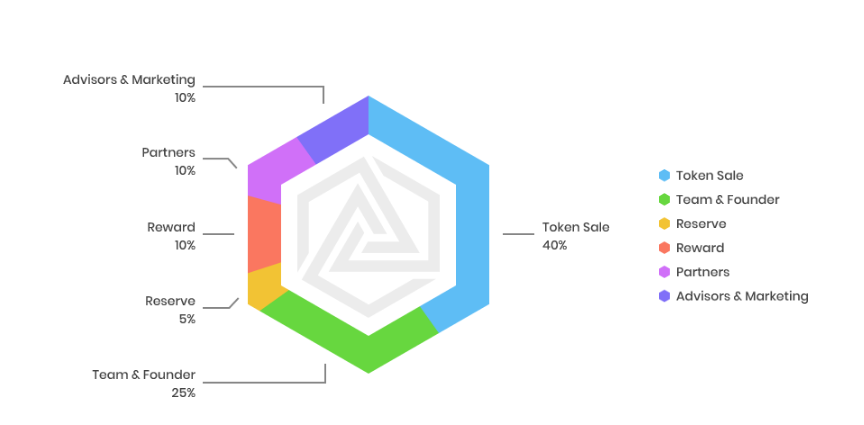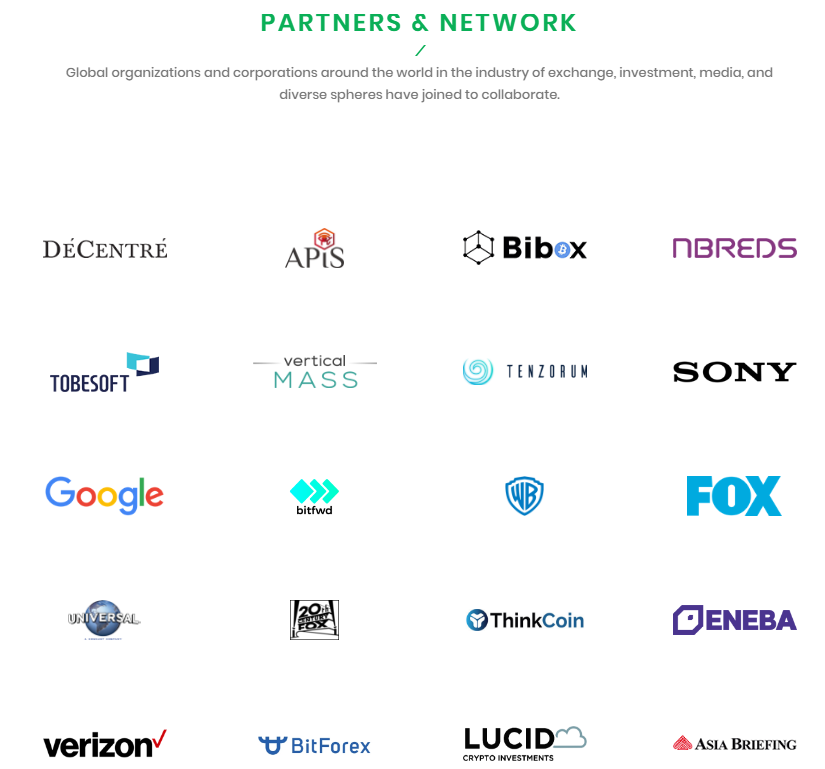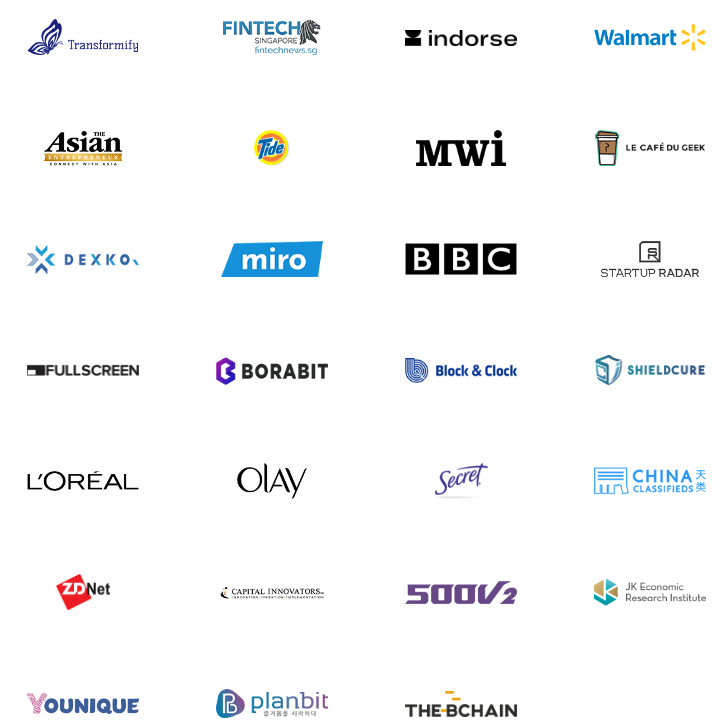 For more information:
Website: https://foresting.io/  
Whitepaper:  https://forestingnetwork.com/whitepaper/FORESTING_Whitepaper_Eng_Ver.0.92.pdf?ver0.2  
Facebook: https://www.facebook.com/forestingHQ/  
Twitter:  https://twitter.com/foresting_io  
YouTube: https://www.youtube.com/channel/UCGgXs74rn_BuE90CH1qYBPA  
Medium:  https://medium.com/foresting  
Instagram: https://www.instagram.com/foresting.io/  
LinkedIn: https://www.linkedin.com/company/foresting/  
Telegram: https://t.me/foresting_global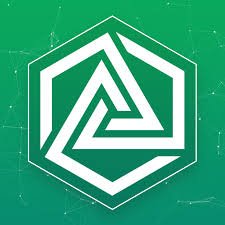 Other links
Bounty Thread - https://bitcointalk.org/index.php?topic=4931943.0 
Author ID : cryptoku   
My Bitcointalk profile :   https://bitcointalk.org/index.php?action=profile;u=1728903