Hi everyone ! Today I would like to introduce to you a great ICO project that I just found, that is the project ICO AllSporter!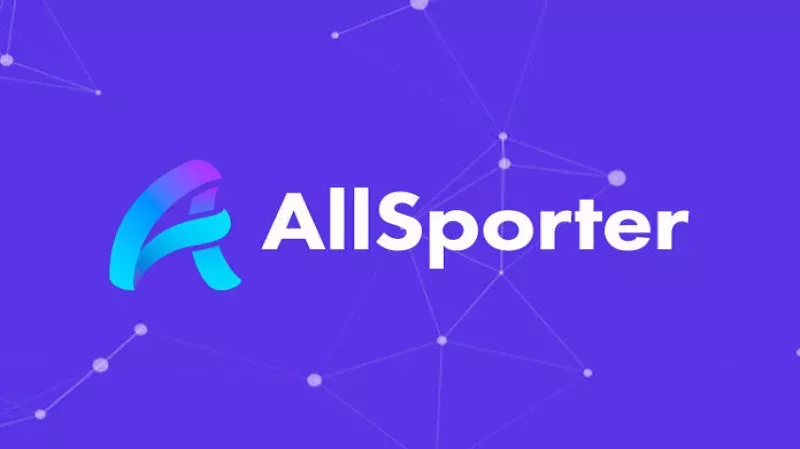 What is AllSporter?
The world is exploding with the industrial revolution 4.0, blockchain technology is slowly changing people's lives. This presents many challenges and new opportunities for investors. After the arrival of Bitcoin the cryptocurrency market is growing very strongly and its potential is enormous, and today I would like to introduce to everyone a project of applying blockchain technology into sports, a first decentralised peer-to-peer marketplace, where sports enthusiasts can book training, rent equipment and monetise personal data. That is ICO AllSporter!
A marketplace for sports enthusiasts, working in a peer-to-peer model.
A platform to share sports gear, monetise personal data or book trainings, with a practical implementation of blockchain.
An instant access to sports equipment and trainings around the world.
An ecosystem for a blockchain peer-to-peer model, with tokens circulating between users as a currency, making ICO a springboard for future growth.
Things the AllSporter project is doing!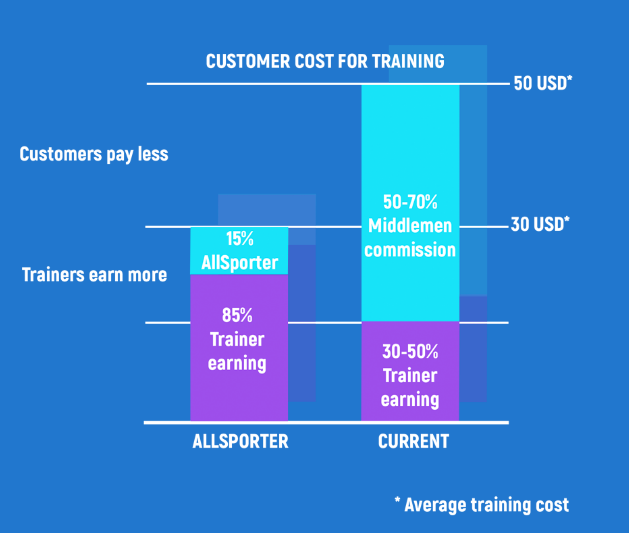 Lower the price of the training by eliminating the middlemen - the value stays in the community.
Give an opportunity to earn money by renting out sports equipment.
Make it possible to find sports equipment easily around the world.
Address problems, discovered through a cooperation with athletes, trainers and sport experts.
Enable seamless access and improve efficiency in the global sports industry.
The benefits of AllSporter!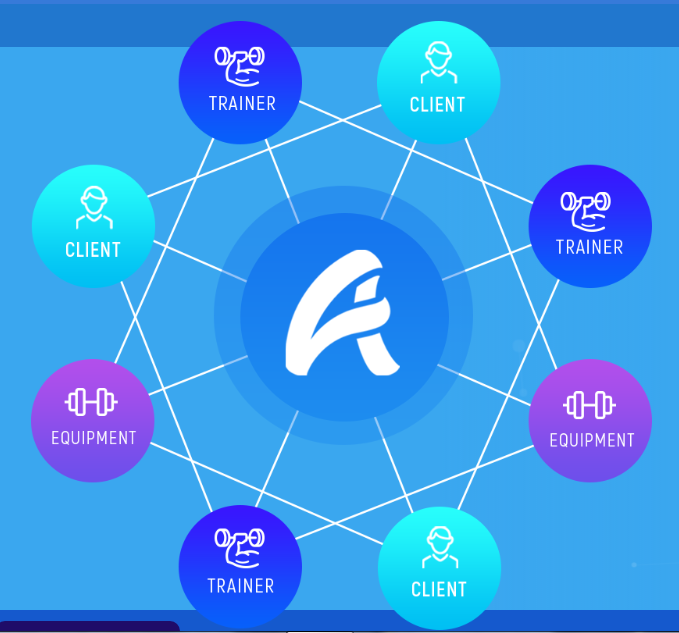 AIISporter enables direct connections, decentralising the market, and letting individuals decide on a time, price, and place for the training as well as the equipment.
Coins enable commision-free payments.
Direct connection supports flexibilty.
Each party can act like a customer, trainer or equipment rentier at once.
Token and funds distribution
AllSporter Coin - ERC20 token and smart contract system is based on Ethereum protocol. Thanks to this protocol, AllSporter Coin can be freely transferred between wallets and easily integrated into the cryptomarkets. A total of 260M tokens will be issued.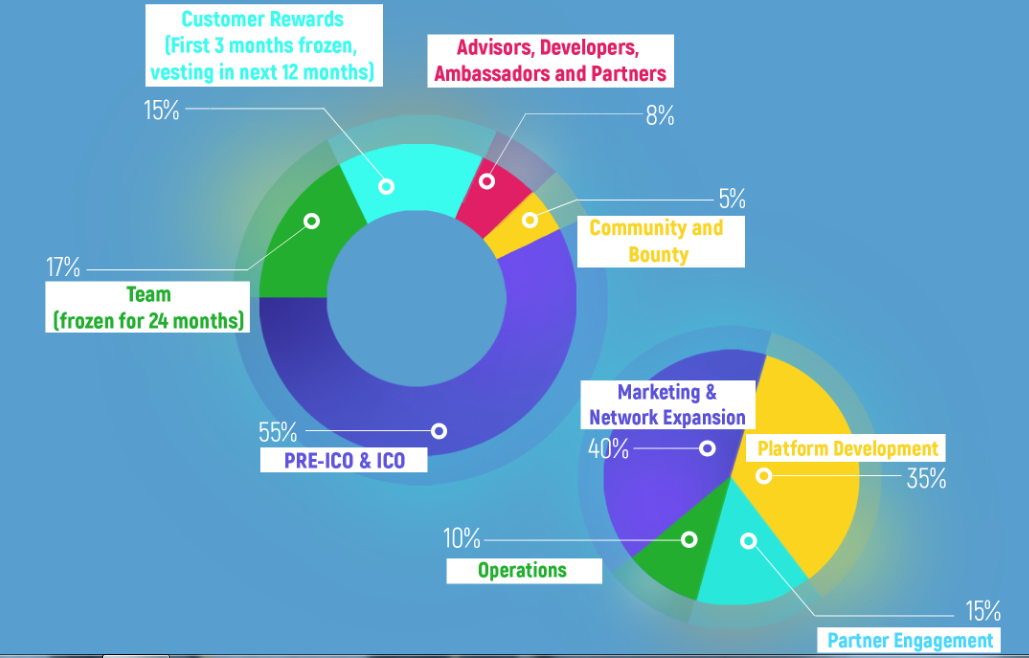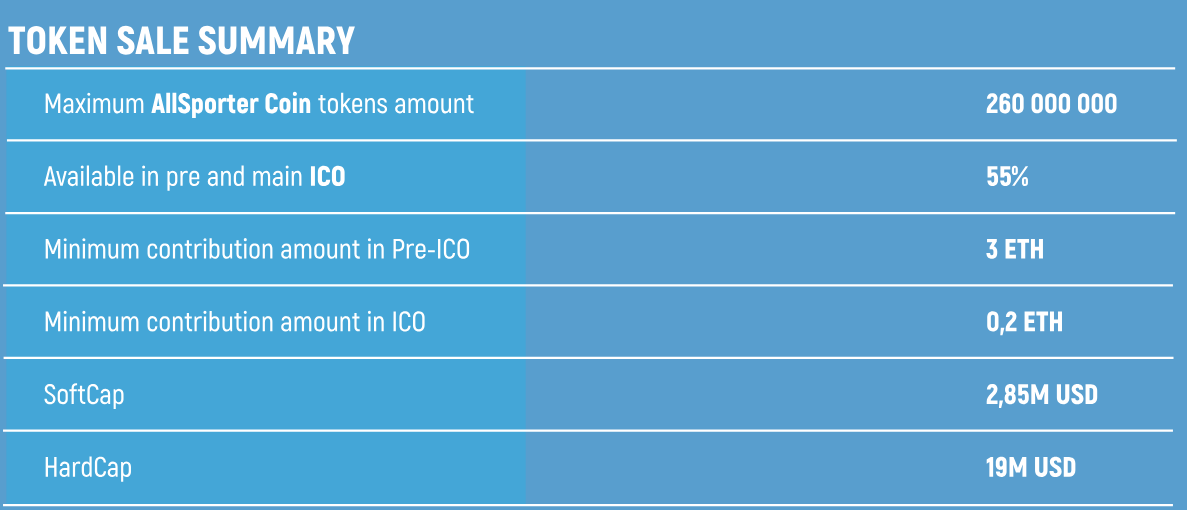 Product Achievements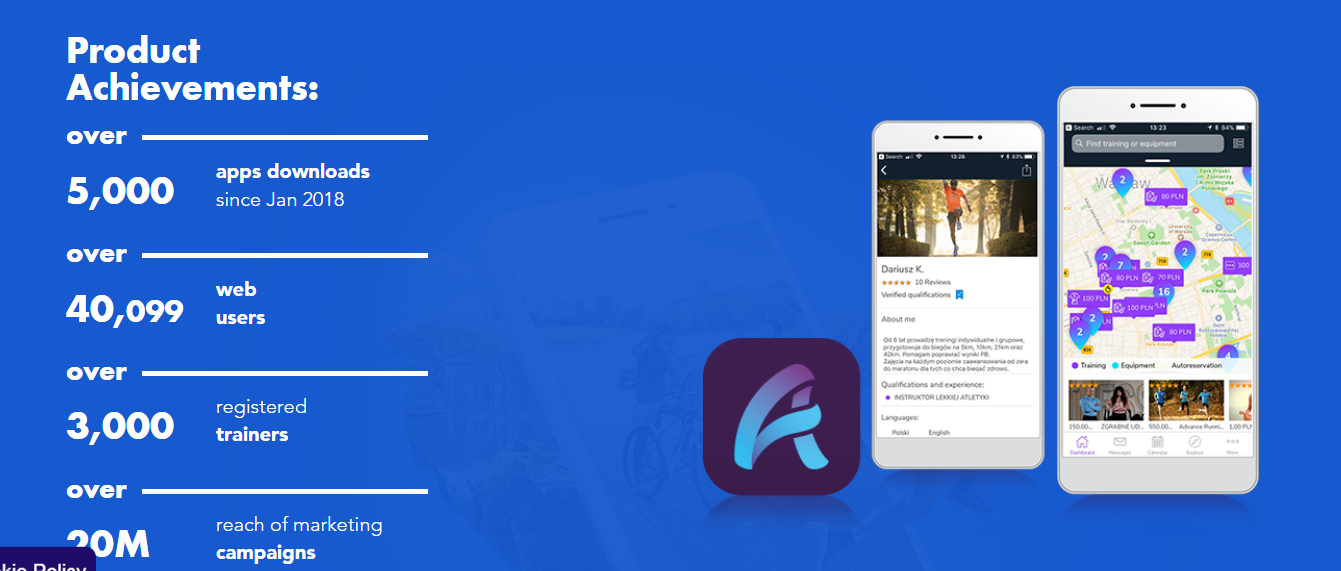 Road map
Q4'18 – Development/ scaling/growth of AllSporter platform in Central Eastern Europe.
Q4'18 – Launch of IN-stream training platform.
Q1'19 – Coin Wallet development and implementation in allsporter app & launch of side chain.
Q1'19 – Research of expansion markets.
Q2'19 – Introduction of AllSporter software for event organizers.
Q2'19 – Expansion to the Asian market and implementation of big data tools.
Q4'19 – Expansion to the United States of America.
Q1'20 – Expansion to Western European market & Pacifc.
Q4'20 – Market expansion worldwide.
Allsporter was founded in 2016 on a base of sport passion and solid market research. There was a huge niche in sports industry concerning technology site. Market of trainer services or equipment rental is still running like 20 years ago. AllSporter is game changer and provide full offer of training and sports equipment for all sports in one App/Web. The launch of Allsporter took place in 2017 in Warsaw, Poland and had a great feedback from sports industry. Now it's time for global develompent and futher innovation like blockchain.
Executive team

Main team




Business advisors


Sport advisors


These are wonderful people, I believe they will develop a successful project!
Partners of AllSporter

AllSporter is highly regarded on the prestigious ICO rating websites

Looking at what the AllSporter project is doing, I think you should be involved in this project! Invest your money wisely. It's your decision! You can find out more about the project at:
Website: https://allsportercoin.io/
White Paper: https://allsportercoin.io/files/WHITEPAPER_VER.1.01.pdf
ANN: https://bitcointalk.org/index.php?topic=4135652.0
Telegram group: https://t.me/allsporterbounty
---
Bitcointalk Username: symwofl125
Bitcointalk Profile link: https://bitcointalk.org/index.php?action=profile;u=2092094
Thank you for following my blog! have a good day!