So, Guys, We Did It. We've reached that stage of human evolution that we've created apps which handsomely reward their users. Basically, you'll get paid for completing various objectives in the form of quests.
The app goes by the name aQuest. It provides an excellent opportunity of launching your own major marketing campaigns with the rewards themselves. The best thing is that it goes both ways. If you're a user, you complete various objectives on a paid basis. If you're a representative of the company, you develop your brand, establishing it in the World of the Recognisable and Popular.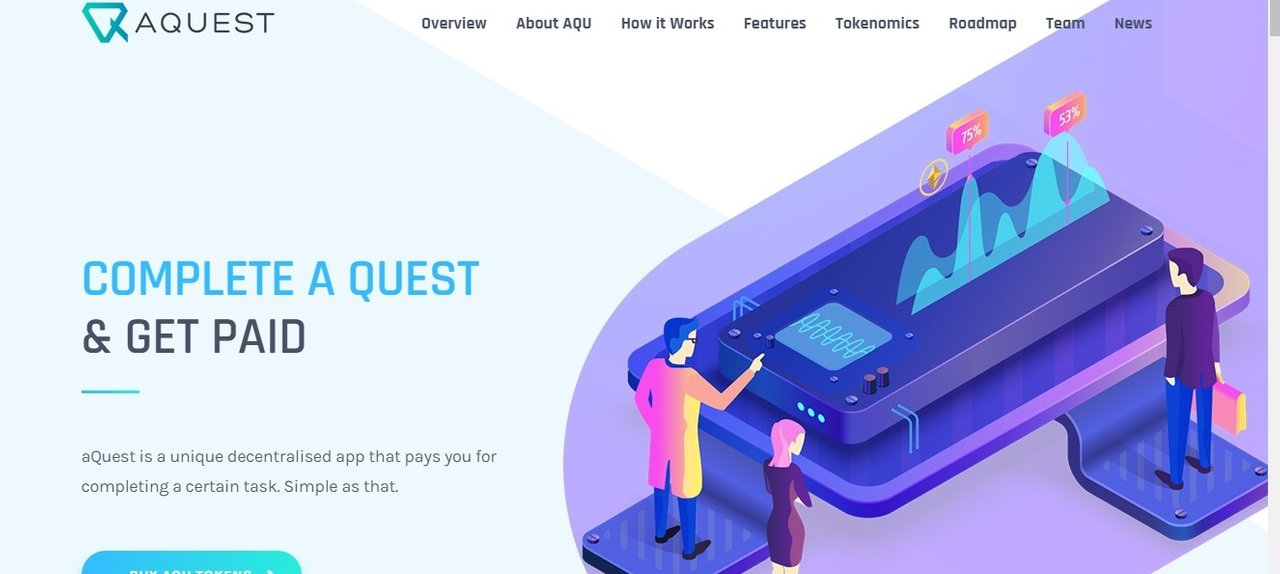 Using the app, you can create unique quests that are executable by any person anywhere in the world. All the quests are integrated with the app, creating sort of a pool for the users. One of the sweet, priceless benefits of using the app is how you can gain an income of your brand's potential users in the process.
The fact that smart contracts are included goes without mention. Well, it did. Smart contracts are the angelic guidance to the ultimate transparency and security. Besides, anyone can join the app without any restrictions and the KYC procedure.
There are plans for integration with PayPal, credit cards and other digital currencies in the future.
The ICO program and the token economy
But what about the tokens? The token's called AQUA, developed based on the ERC-20 standard. The tokens will be used for utility purposes on the aQuest platform.
As was mentioned quite frequently above, the ones willing to participate in the quest will be rewarded. The quests' substance will be to participate in a poll, smash that like button, or to leave a comment down below. You get the idea, am I right?
The token presale has started February 25. It's about time you participated, mate.
Minimal investment: 0.1 ETH
Price Per Token: 0.006 ETH
How does the allocation go?
36.11% - Community
43.89% - Reserves
12% - Founders and team
6% - Advisors
2% - Bounty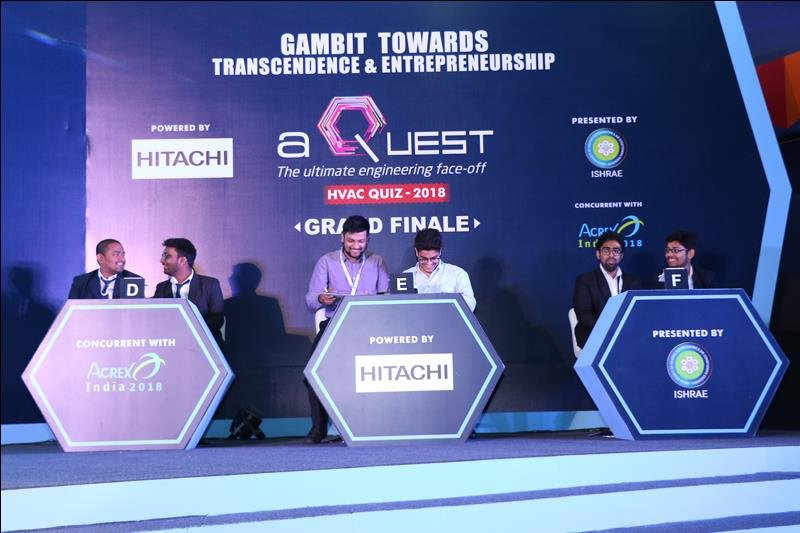 Overall, the project seems simple yet interesting and somewhat unique. The idea, as we all know, is not particularly new. Sometimes a diamond is lying there for a while, waiting to be shaped into a brilliant.
Just in case it's your first time participating in an ICO - take care. Do not forget to read a White Paper carefully. Do bloody not invest borrowed or credit money since ICOs have a certain risk factor to them. Remain vigilant. Take your time to learn how the stuff works.
See you all later.
More Information
Website - https://www.aquest.io
Twitter - https://twitter.com/aQuest_app
White paper - https://www.aquest.io/wp-content/uploads/2018/12/aQuest-Whitepaper-1.0.pdf
Telegram - https://t.me/aQuest_io
GitHub - https://github.com/enkronos/ico
Facebook - https://www.facebook.com/aquest.io/
Linkedin - https://www.linkedin.com/showcase/aquest-app/
Instagram - https://www.instagram.com/aQuest_app
Author: https://bitcointalk.org/index.php?action=profile;u=1638726