Hello, there my fellow cryptocurrency dabblers. Honestly, it's been a while. However, now is the time to bring the blog back to life, and the pleasure is mine. Are you ready to dive in the world of ICOs and projects both promising and perspective? Me too, mate. Me too.
Speaking of promising and perspective. There's a new project out there worth mentioning. The project goes by the name HighBank. Essentially, the project's goal is to establish an ecosystem comfortable enough for people that make their living off cryptocurrencies. These are the main features of the ecosystem:
Decentralised Crypto Exchange
ICO/IPO Holding Platform
Partnership Programs
ICO PR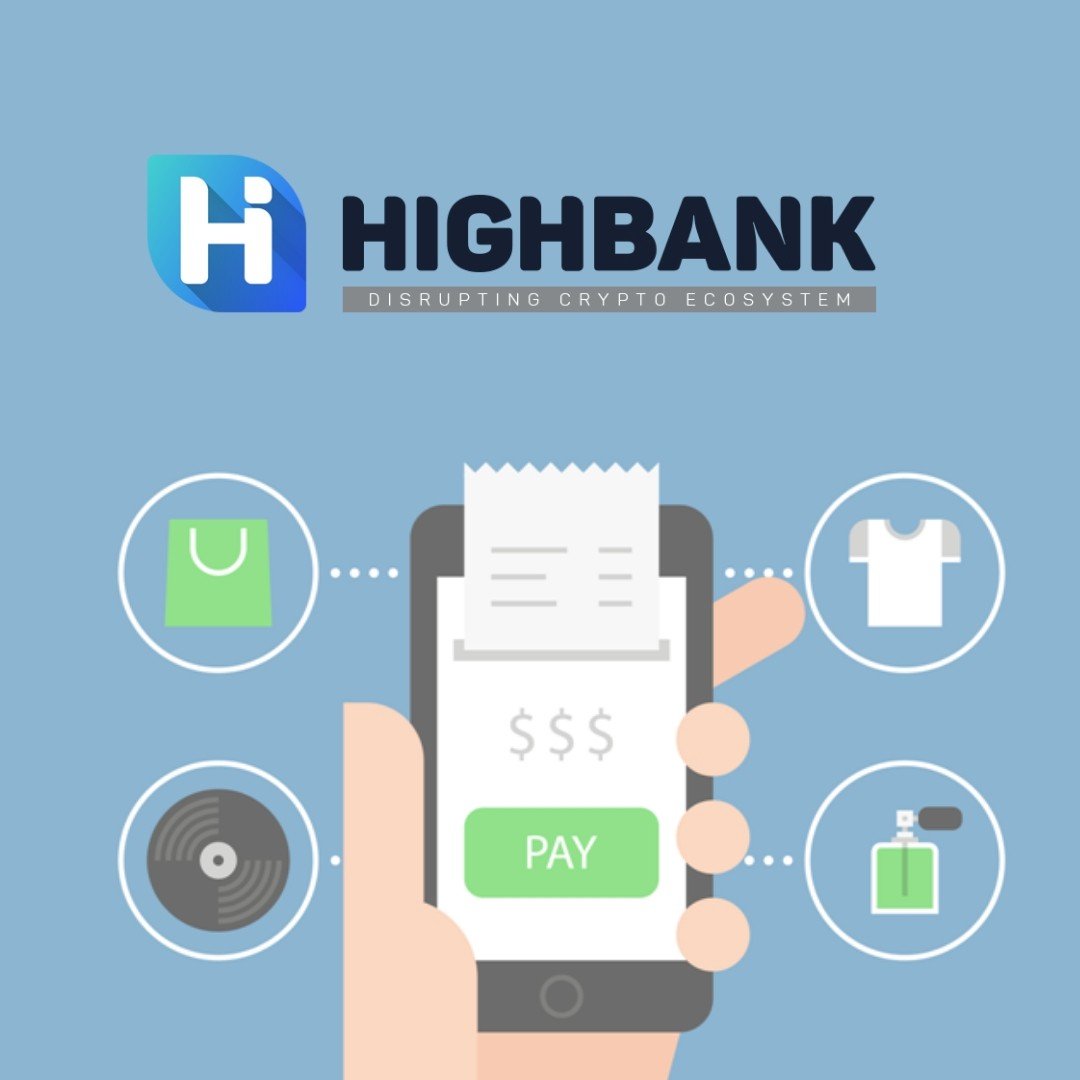 HighBank Crypto Exchange
Crypto Exchanges are a popular thing lately. This isn't a big surprise since purchasing and trading decentralised currencies is an illogical thing to do on centralised exchanges. HighBank isn't revolutionary at its core or anything. The development team is aiming for simplicity, reliability and convenience with a mixture of trader-friendly interface and high security.
The main difference with other decentralised exchanges is that HighBank deals on only in ERC-20 Ethereum tokens but also in TRON, NEO, Waves, Bitcoin and Litecoin tokens.
ICO Listing Service
Is an analogue of numerous ICO rating sites, but decentralised. The potential of startups on HighBank ICO Listing Platform will be decided by the project's experts and AI. In fact, AI will be a crucial part of analysing possible investment profit.
Crowdfunding Platform
Newborn projects will have a vaccine-like chance at life all thanks to HighBank ICO Launch and Crowdfunding Platform. Besides the guaranteed reliability by publishing a project on the platform, you'll get access to the special tools and turnkey solutions to improve the project.
Not only will the project be published on the official HighBank website but you may also receive additional marketing promotion for additional payment. For example, you can boost your ICO by YouTube and Telegram ads.
Advice & Consultants
HighBank is going to form partnership alliances with various research centres. The specialists will do their part regarding all sorts of blockchain statistics and gathering trend information.
ICO Details and Tech Data
To realise their potential, however, HighBank need their project funded first. The ICO is currently underway. So far the ICO has been rated highly positive.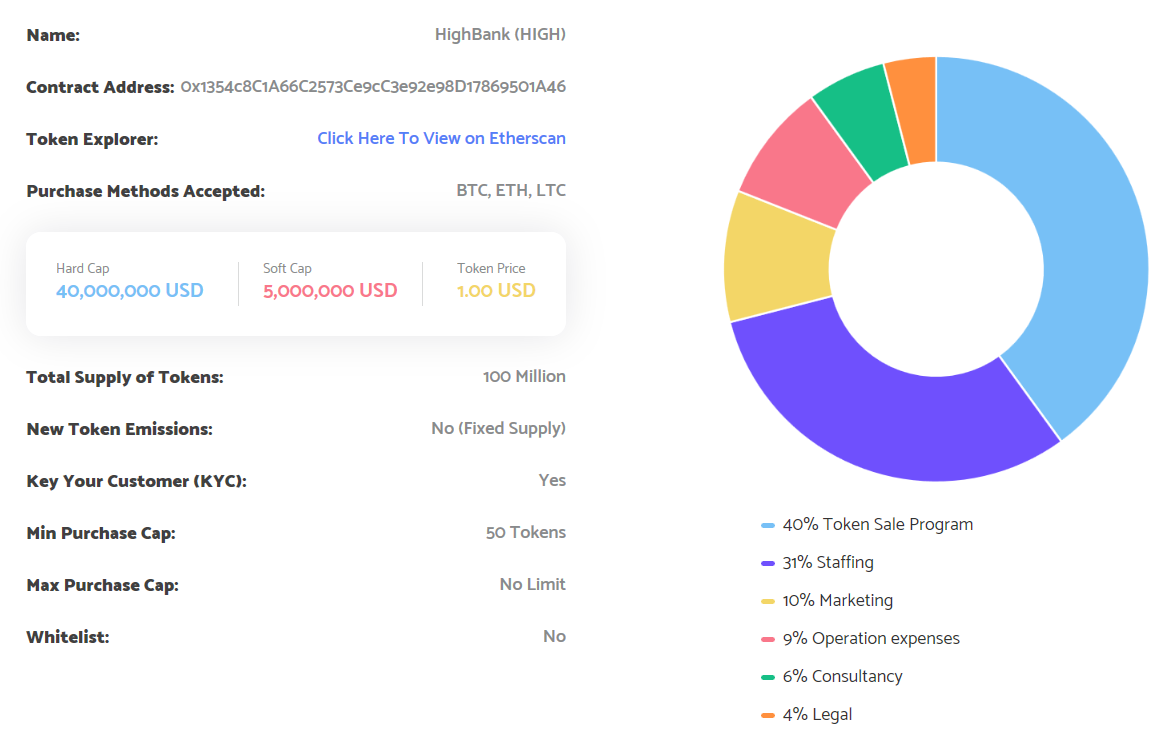 The project's token is called HIGH. It's ERC-20. That means you'll be able to store it on any Ethereum wallet you've got.
Total Number of Tokens: 100 000 000 HIGH
Number of Tokens for the ICO: 40 000 000 HIGH
All the tokens not sold during the ICO will be burned.
More Information
Link to the website - https://highbank.io
Telegram - https://t.me/HIGH888
Official Facebook - https://www.facebook.com/HighBank.io
Official Twitter - https://twitter.com/HighBank19
Whitepaper - https://highbank.io/HighBank_Whitepaper.pdf
Author: https://bitcointalk.org/index.php?action=profile;u=1638726