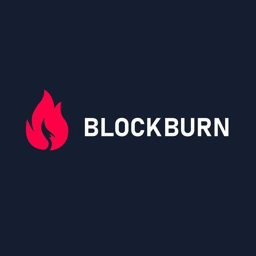 The BlockBurn gaming network is a revolutionary step forward in both cryptocurrency and the mobile app gaming industry, allowing users across the globe to plug in and play against real players for BURN tokens. Players have the opportunity to develop their skills in order to earn more BURN tokens, increase their chances of winning the lottery jackpot and bringing more value to the token ecosystem.

About BlockBurn
The BlockBurn 
Mission
Blockburn is a fully funded project, and as a result no funds will be solicited via ICOs, IEOs or any form of sales whatsoever. The project was propounded to enact a better store of value and equipped with an anti-inflationary architecture to help combat inflation induced depreciation.
  2 million BURN tokens
would be issued. The BlockBurn Token has already been issued on the Ethereum Blockchain.
  No Initial Coin Offering
The tokens would be disseminated to the crypto community through Airdrops and future bounties. This is part of our commitment to reward our loyal community.
Technical Info
The BlockBurn 
dAPP  
The BlockBurn dApp is a reflection of the great values of the BURN coin. It will serve as a utility hub for the members of BlockBurn ecosystem and crypto community at large. Designed with an excellent user interface and packed with robust functions. The app will be available on both Android and IOS platforms.
  Wallet
Users can safely store, receive and send tokens after successful 2FA activation.
  Game [Play n Earn]
We understand that crypto is now part of 80% individual's lifestyle that make up the community, and the App is designed with a game which user can relax with and earn rewards.
  Staking
Members of the Burn ecosystem who also don't wish to trade can also stake their tokens for an attractive reward within the App.
  Read n Get Paid
Stay abreast on all current media developments in the crypto world and earn as well earn rewards while at it.
Team Members
Caghan Bardakci:CEO
Faouzi Dahoua:Co-founder
GamingDaniel Jensen:Marketing
ManagerPrince jax Singh:Strategic
AdvisorJiwoong Kim:Advisor

Links & Contacts
Homepage:blockburn.io/
Whitepaper:blockburn.io/documents/pdf/burn_whitepaper_english.pdf
Forum:discordapp.com/invite/9GAYzHG
Youtube:www.youtube.com/watch?v=kfFX27A3I6Q&feature=youtu.be
Twitter:twitter.com/blockburnhq?lang=en
Linkedin:www.linkedin.com/company/blockburn/
Telegram:t.me/blockburn