ICON Sweden - P-Rep
ICON Sweden (Core Net) has headquarter in Stockholm. We are located at Kista ICT cluster (also known as The Silicon Valley of Sweden). It is the HUB of Global Enterprises, Universities, and Research Centers.
ICON Sweden - P-Rep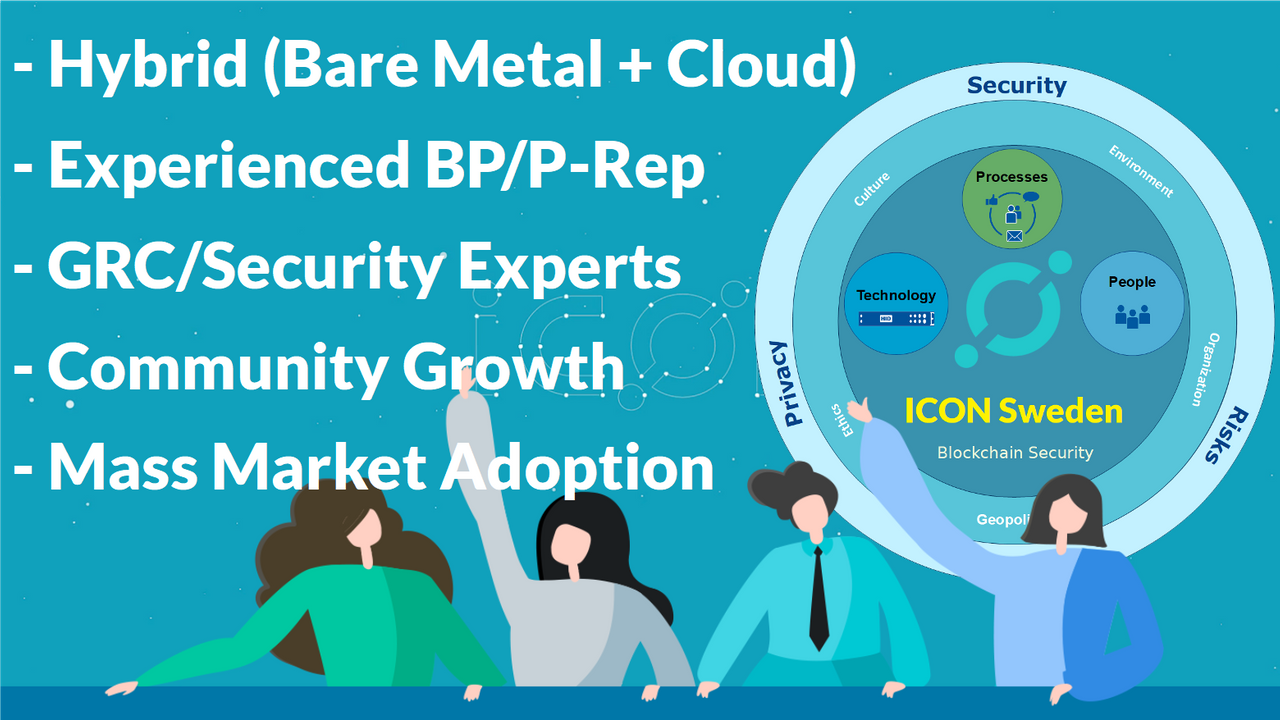 ICON Sweden (Core Net) https://eossweden.eu/ is the 1st P-Rep Candidate.
References:
Infrastructure: Hybrid (Bare Metal + Cloud)
We use highly secure, resilient, & reliable Bare Metal Severs at geographically safe and multiple locations for Blocks Production Nodes (+ P-Reps). For additional extra nodes we use reliable Cloud Service Providers (AWS, Google Cloud, DigitalOcean, Vultr) that comply with CSA (Cloud Security Alliance) CCM (Cloud Controls Matrix) industry best practices. We also align our processes and procedures with Information Security best practices (ISO 27001/2, ISO 27005, ISO27017, ISO27018).
Experienced BP/P-Rep
We manages complex Hybrid-Cloud Blockchain Infrastructures. We provide Security, Privacy, Reliable Operations, Governance, Legal, Compliance and Risk Management Services. We are Block Producers and have active Block Production Nodes in several Blockchain Projects, such as;
ICON P-Reps Testnets & Mainnet "Citizen Node"
We also participated in ICON testnets for all phases and regression/load testing. We had 3 testnet nodes in two different testnets.
Mainnet "Citizen Node"
We have fully synced ICON Mainnet "Citizen Node"
GRC/Security Experts
ICON Sweden (Core Net) is founded by a team of energetic, optimistic, and tech entrepreneurs who are well recognized and have decades of experience in Information Security, Privacy, Operations, Governance, Legal, Compliance and Risks Management. They have served many Global Enterprises for business critical operations. http://eossweden.eu/
Our Top Priority is to Deploy and Manage highly Secure, Reliable, Resilient, and Redundant P-Rep Infrastructure. We can contribute by sharing our knowledge and experience in this area.
We apply Industry "Best Practices" in
Information Security,
Privacy, and
Risk Management.
Security is our top priority. The standards and frameworks that we use,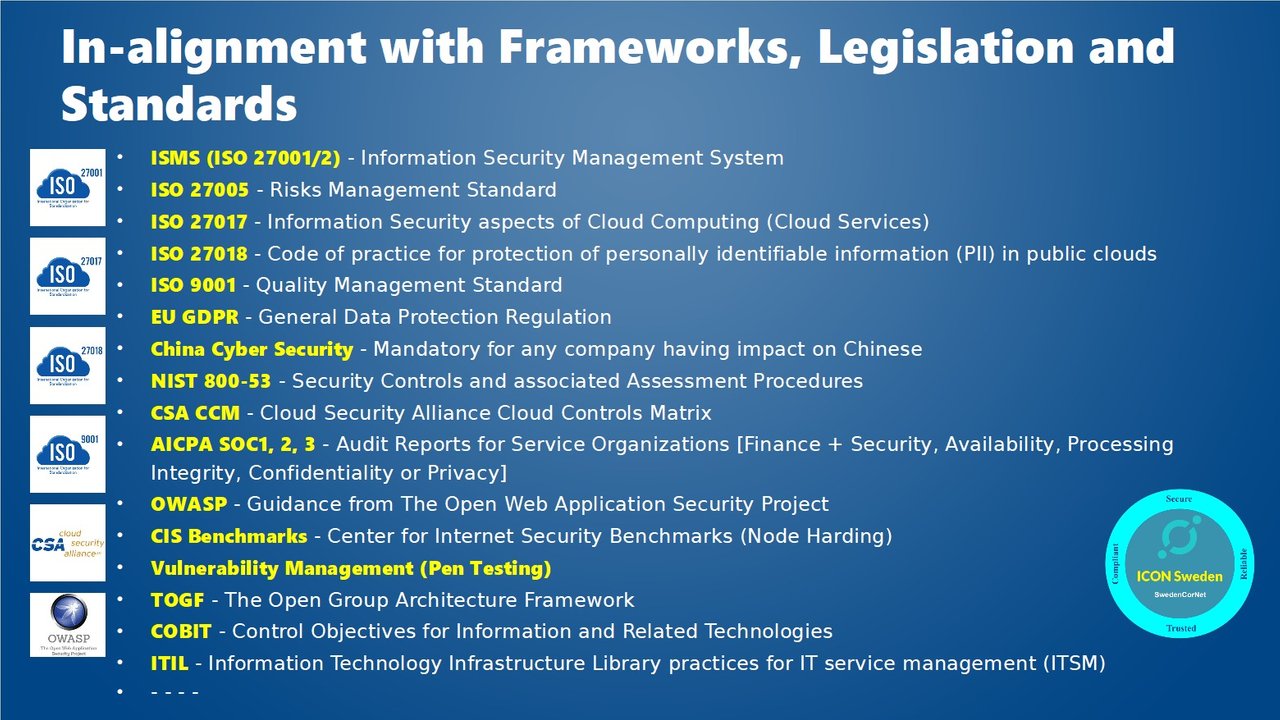 focus on, every aspect of security, for example;
Network Security
Application Security
Node Hardninig
Penetration Testing, Vulnerability Analysis
Access Controls / Segregation of Duties
Physical Security
Business Continuity Management
Disaster Recovery, and Backup Procedures
Community Growth
We will focus on the growth of "ICON Community". We will utilize our EOS links to expand our reach and grow ICON Community. We will do this by;
organizing Meetups
contacting Universities and Youth
arranging Seminars and Conferences
using Social Media channels more aggressively
Mass Market Adoption
Mass market adoption is the key for the success of public Blockchain. To ensure Mass Market Adoption it has to be;
user Friendly,
public Friendly,
enterprise Friendly, and even
government Friendly
We want to focus on e-Governance. We believe that e-Governance related DApps can ensure Mass Market Adoption. One project we have in our mind is to integrate a Blockchain ID (ICX Public Address) with National ID (which is accepted by Governments).
If we do this then National IDs will become a wallet itself. This ensures that every citizen can have a Blockchain Identity and it opens up a whole new world of opportunities.
Welcome to ICON Sweden

Vote for ICON Sweden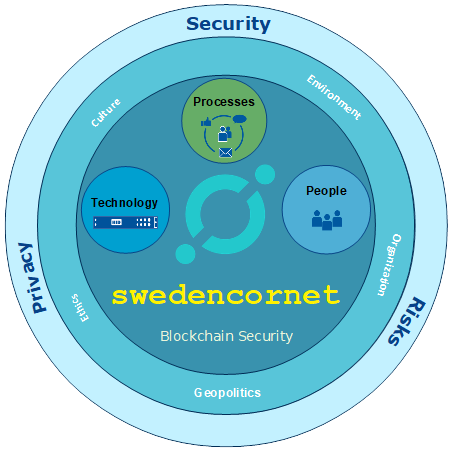 Vote: https://tracker.icon.foundation/address/hx1cb5883939f2fd478e92da1260438aa1f03440ca
Links:
---
▶️ DTube
▶️ YouTube