This morning (Mexico time) there was a debate about the value of ideas, the point was simple:
¿Do ideas have value or not?
Since the debate happened in the spanish pixEOS telegram group, where most of the members have a creative mind, arguments in favor of ideas do have value were majority. Even though, those who thought the opposite didn't give up.
Personally, I gave some arguments in favor of the value of ideas, but right now I will summarize all and capture it the best way I know, with a design: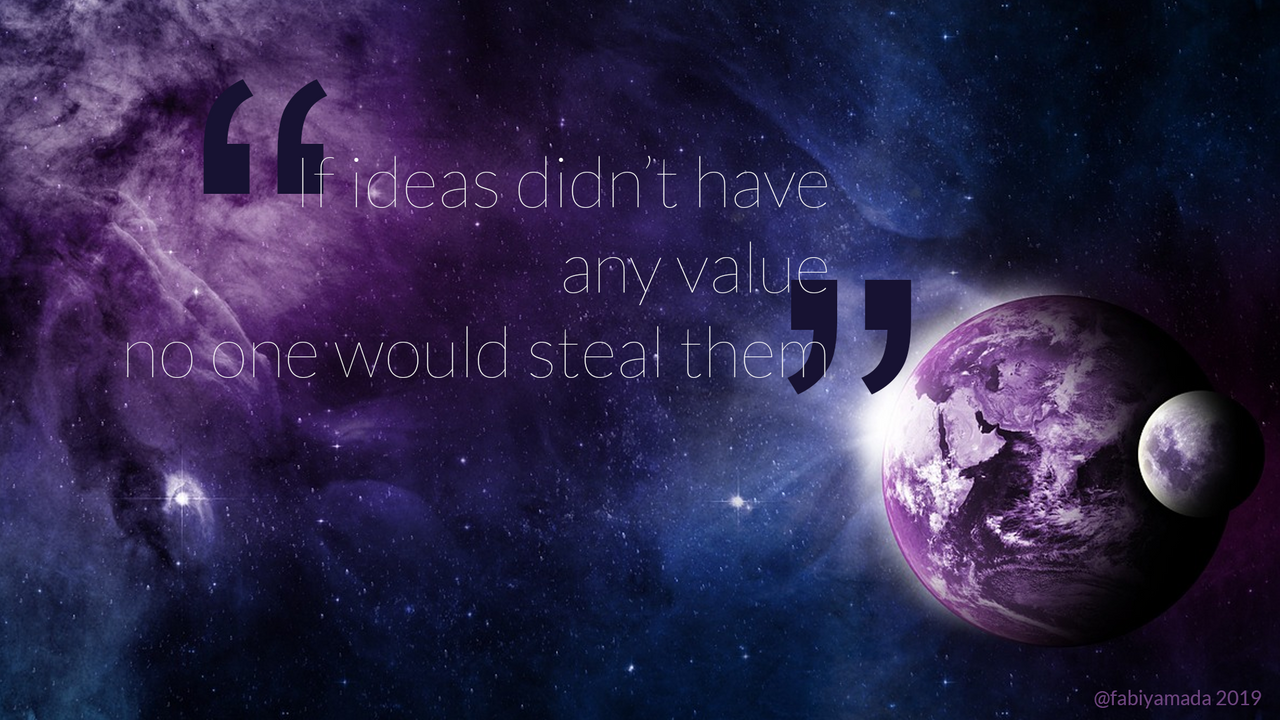 The phrase is my invention, my idea, anyways, I don't discard the chance that someone else could have said it before. Also the design is a wallpaper you can use in your PC, the image was taken from pixabay.com.
What do you think? Do ideas have value or not?
Have a great day!
---
Follow me in my social media:
♥ Twitter ♥ YouTube ♥ Instagram ♥ Tienda / Store
---