Disclaimer: This post is an unedited rant / freewrite / thought dump about health issues, some feminine issues, and unpleasant descriptions. This post is mostly an attempt on my behalf to put the content of my brain right now into text. And what better place to dump it all than the blockchain?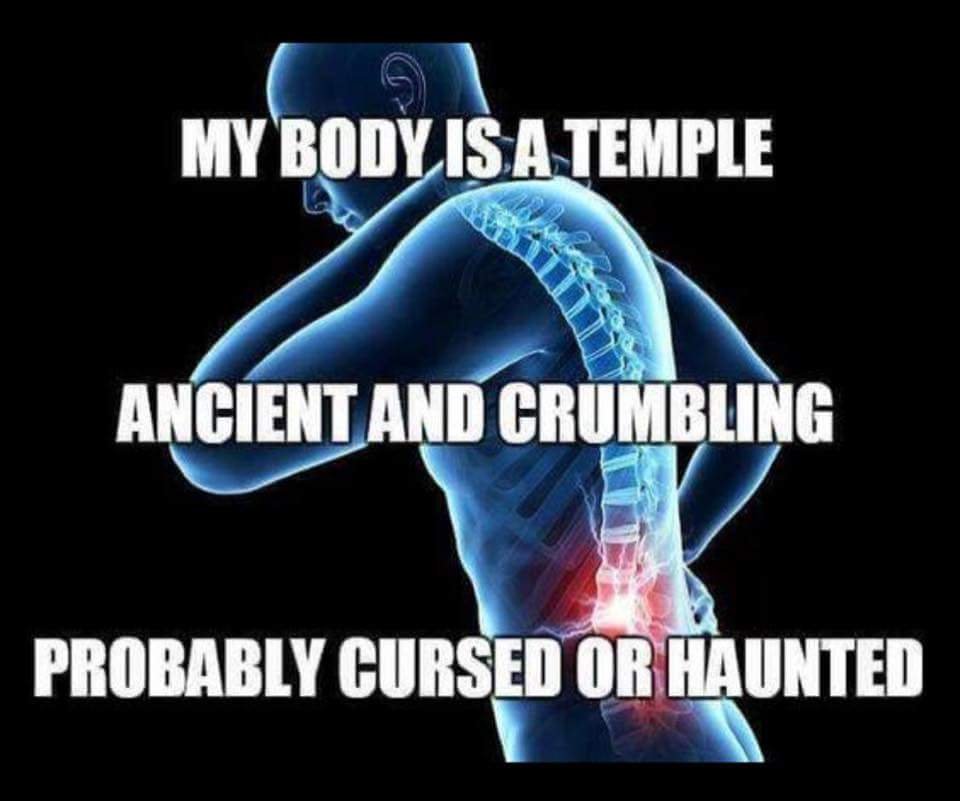 Something is wrong with me.
In the past few months, every menstruation comes with new and "exciting" special effects that feel like an extended panic attack or really bad food poisoning.
How special are these effects? Well, I wake up nauseous 2 hours before my alarm and instantly become covered in sweat as heat and cold waves begin to wash over me. Next, I run to the bathroom because I feel like I have diarrhea and need to throw up at the same time. Like my body is trying to push EVERYTHING out. I throw up and that's when the shaking and convulsions start. It looks like I have high fever combines with some neurological disorder.
Everything hurts. Especially distressing is the feeling of my arms burning as though they've been dipped in some acid. Imagine having goose-bumps for hours after getting a really nasty sunburn. It's hellish.
I feel so tired it hurts. Keeping my eyes open is nearly impossible, and even simple tasks and thinking processes are excruciatingly hard, like there's a huge black fog over everything. I have no choice but to go back to bed.
At this point I lay down and continue to shake, convulse and sweat profusely. I whimper and moan as I drift in and out of what one can perhaps call "sleep". When I get nauseous again, I get up and throw up, drink some water, and go back to bed. This cycle continues for about 4-8 hours, exhausting me and causing my throat to bleed from the excessive vomiting of water.
Around two PM (14:00) I gradually become human again. The shaking stops and the nausea goes away. I can keep my eyes open and think. I can eat, drink, leave the house and work.
The Fuck, Body?
This is obviously hormonal, but it feels like a panic attack (not to be confused with anxiety attack) that is purely physical. I am not overly worried about anything, not anxious, and generally happy. Until my body does this bullshit.
So I just got off the phone with my doctor, with @mrlightning sitting in his office. He thinks it's panic attacks, and prescribed the same benzos in drops he prescribes to children with PTSD from terrorist attacks, but agreed that we should rule out other conditions and check my hormone levels to be on the safe side.
At this moment, he is printing out a pile of referrals to blood tests, urine tests, and a whole other array of tests to check my systems. It's kinda like running an antivirus on your PC once in a while if it starts to lag. I hope it all comes back okay, and I'll just go back to blaming this torment on my defective nervous system.
If you've read thus far, you're a real friend (or masochist) so thank you.