Hi all!
This daily doodle is sort of cheating since I did it yesterday, but oh well.
After I did my warm-up gestures, I started working on one of my comics pages. I needed a reference for someone holding a sword, so I started doing a bit of research. This inevitably led me down the dark rabbit hole of the internet, where I started looking at ridiculous 16th century outfits.
And then I just had to draw them, so I tabled my actual work (oops) and started sketching. My goal was to not only capture the clothing style of the period, but also try to design characters who would fit in these clothing. I wanted to vary their silhouettes, their color palettes, and their personalities.
Here's the final drawing!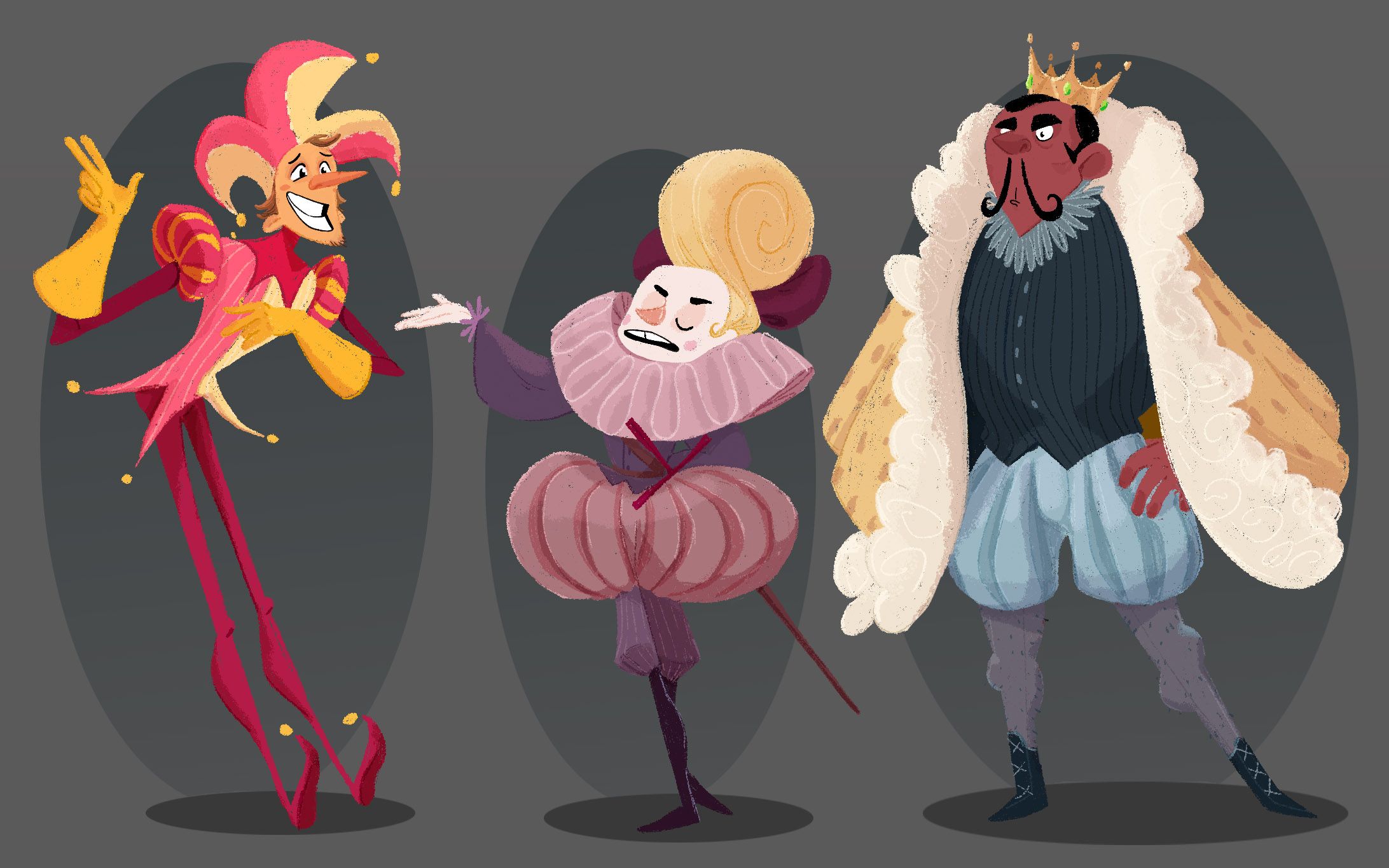 And here's the sketch!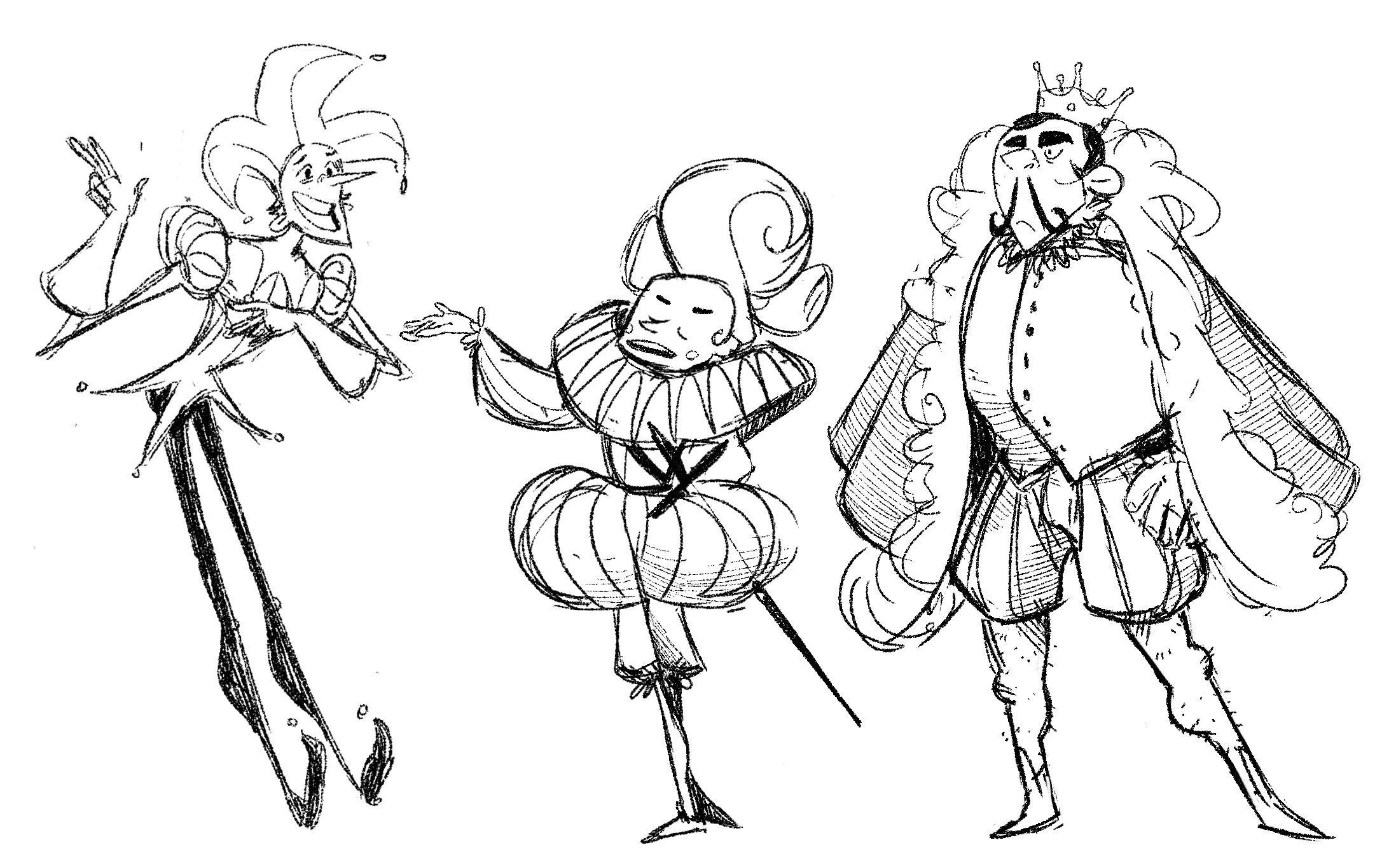 Thanks for checking it out, hope you enjoyed!