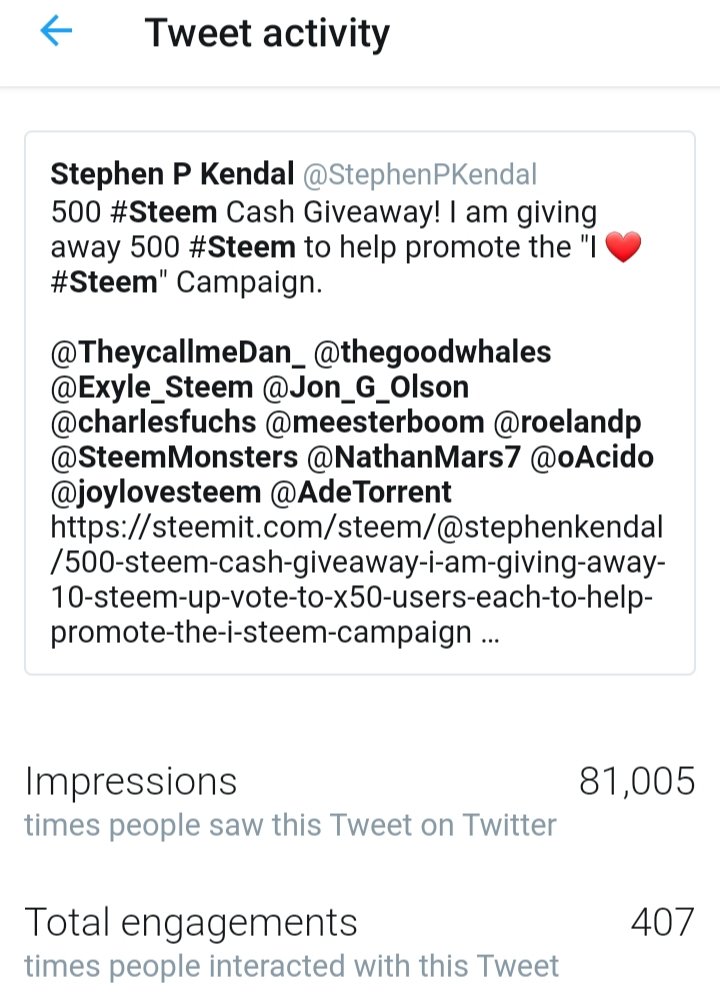 Promoting #Steem on Social Media with the "I ❤️ #Steem" Campaign
With over +80,000 Impressions on the "I ❤️ #Steem" launch tweet, I would like to say a massive thanks to everyone on twitter for supporting the tweet.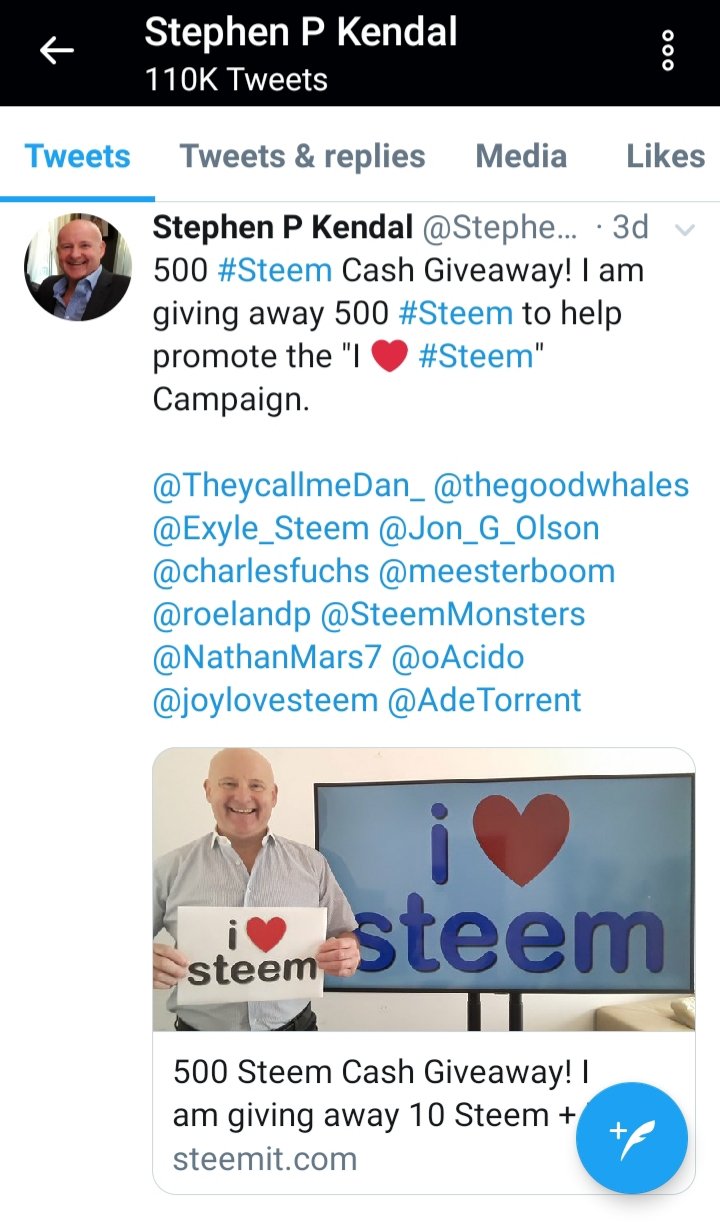 Let's keep the campaign going and tell the World why we all ❤ #Steem.!!
Thanks again for reading.
Stephen