Seeing that this is the top post in my feed, I wanted to share my thoughts on the current proposal to expedite the current 13 week power-down period to 4 weeks. This is SOLELY my opinion as a content creator based on what I understand about Steemit, Steem, and my understanding of the implications that this change could make to the community, this platform, and Steem's overall market value.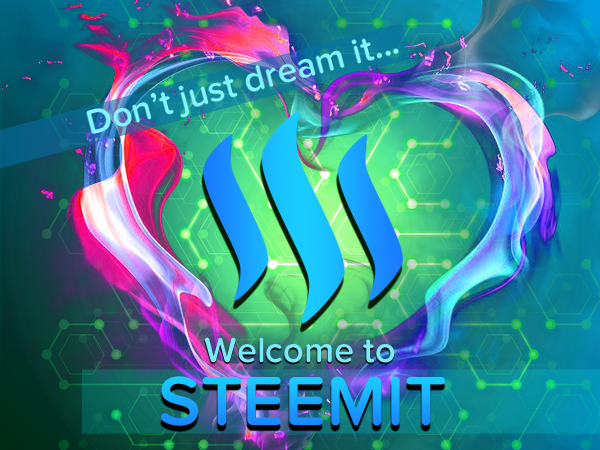 Hello @steemitblog, this is my feedback! I wanted to write a dedicated post to cover my thoughts.
t. I am pursuing my Bachelor's in Computer Information Systems.
I agree with both @aggroed that people who shouldn't be allowed to take things for free and quickly dip out of the system. However, @berniesanders makes a lot of sense as investors paying for their Steem shouldn't be held hostage for wanting to invest into the platform!
The current Steemit is trying to fit everyone into one mold, where circumstances greatly contrast depending on whether you are a content creator or an investor. I believe that there should "different withdrawal options available" if you are investing, and benefits for keeping your Steem powered up for longer periods of time if you are growing your account through producing content.
Why not provide periodic SMT airdrops that award various tokens for holding more Steem in your account, so that it becomes a choice to be staked? There can be community-driven events that require an entry fee in tokens. This rewards those who keep more of their funds on the platform by providing an additional incentive on top of the votes posts and comments receive. As a content creator, I wouldn't be off-put by longer power-down periods if there were an upside to it.
I appreciate that @blocktrades, being an exchange account is not only looking out in their best interests but also wants Steemians to look at the larger picture in stating;
"I'm pretty sure this will result in people losing more money due to phishing attacks that obtain their keys."
Risks with a shorter withdrawal period not only assist phishing attacks through various communication channels, but also allows scammers, bid bot abuse, and upvote rings the tools to get out faster, I am very against the current iteration of this idea. @gtg makes a good effort to explain that the account recovery process is already slow, and the shorter power-down period will only make it more difficult to properly detect and deal with site-wide abuse.
@inertia brought up a good point about people who like to speculate and diversify their investments.
My idea to help Steem liquidity for investors is that when you power up from an "external source" like you bought Steem through through the site or through an exchange (instead of receiving it internally), it gets recorded on the chain. The amount purchased should be the same amount you are allowed to quickly power down as opposed to simply holding Steem without being able to use it for voting. I feel that if you buy Steem, you should be able to use it for voting and still be able to power the purchased amount down at a faster rate.
This way people have the opportunity to try out investing in Steem as a short-term effort as well as through long-term. I agree with @theycallmedan when he says that;
"A month is still too long for a large investor to YOLO on(power-up) and doesn't satisfy a way to get out instantly."
Investors should be allowed to invest as they please. Imagine if people could swing trade Steem :0 like any other coin. The goal should be to evolve Steem and Steemit in a way that is beneficial to everyone. While I don't know what fixes should be approved, I feel that flexibility is a key issue that should also be looked into.
Thank you for reading my post! I wanted to comment my thoughts on this proposal, but I also wanted to show how these seemingly different ideologies tie into one another. I want to believe that there are a lot of people that care about Steem and Steemit.
Like my post? Feel free to upvote or even downvote my post if you don't agree. I came to Steemit because everyone is allowed to have an opinion and a voice!
With love 💖,
@shello