Greetings steemians!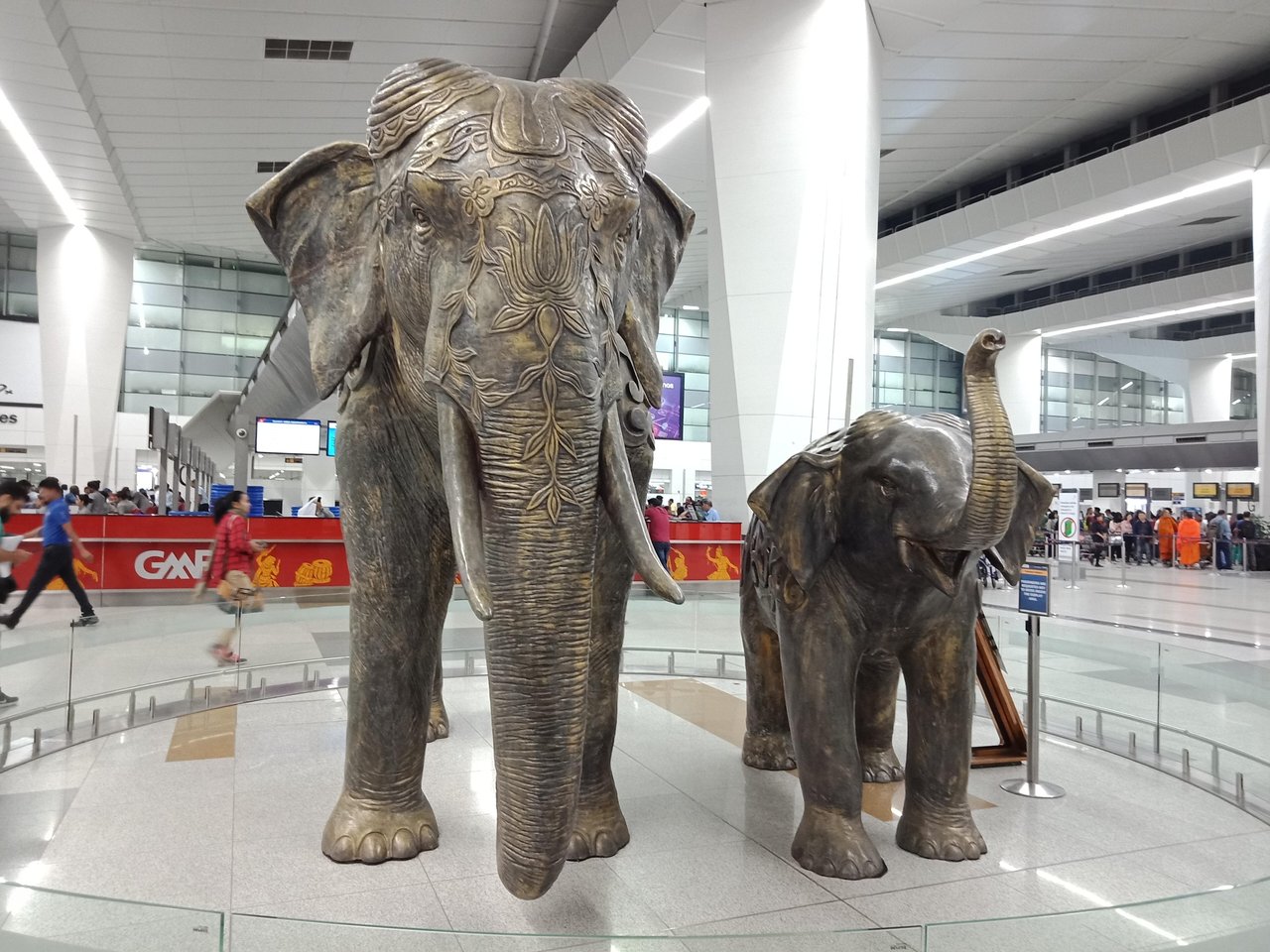 Recently, I had a chance to take flight from Indira Gandhi International Airport New Delhi. It is a one of the best airport in the world and also one of the busiest airport in India. Lots of domestic and international flights take off and land here in every minutes. It is very elegantly designed and is very neat and clean.
This airport also have lots of art pieces, including giant sculptures. I liked the statues of an elephant and her baby. Also, the big conch also took my attention. It was turning continuously in a direction.
I captured photos of these art masterpieces which I am glad to share with you.
I hope you'll like my photos.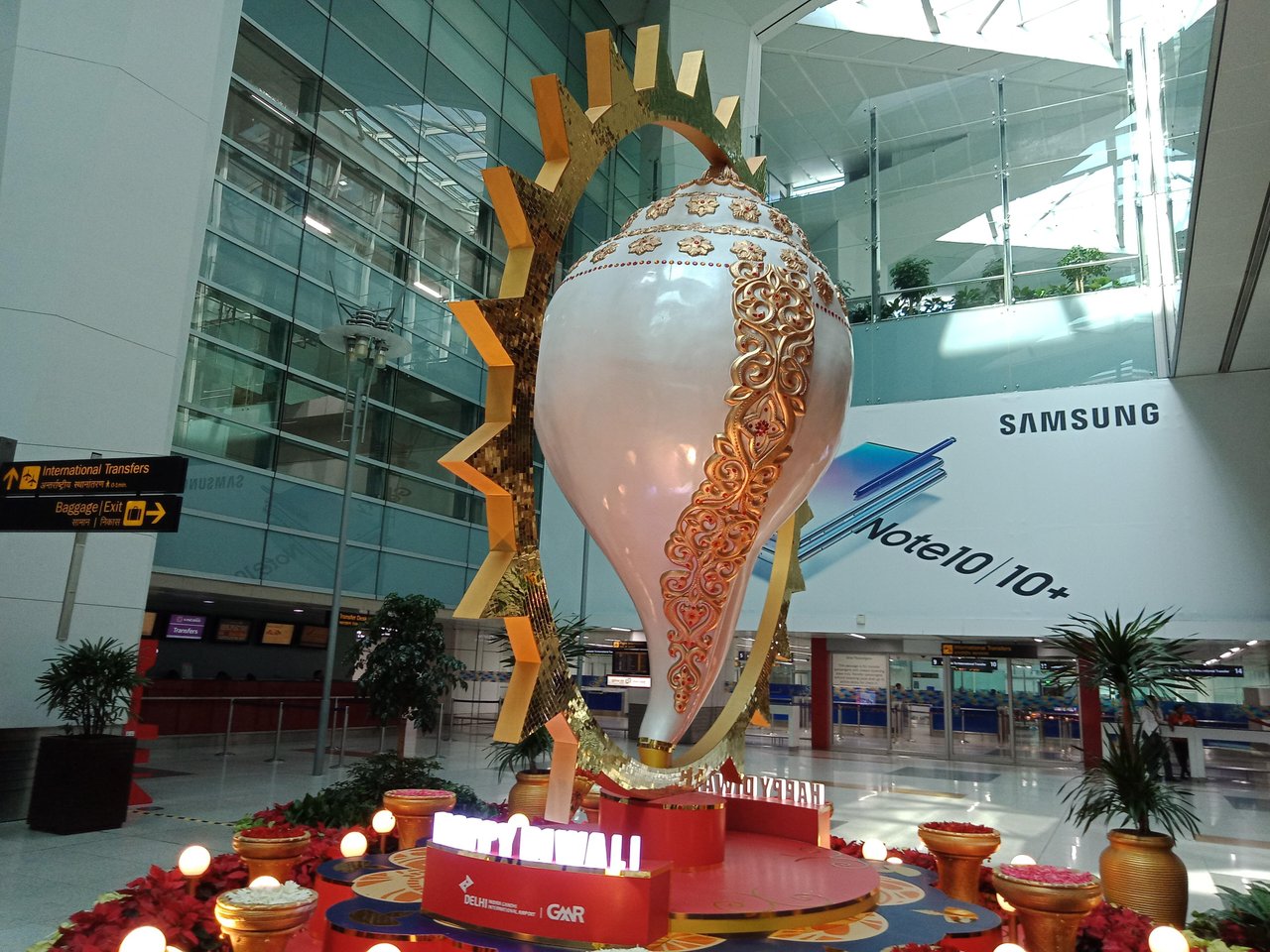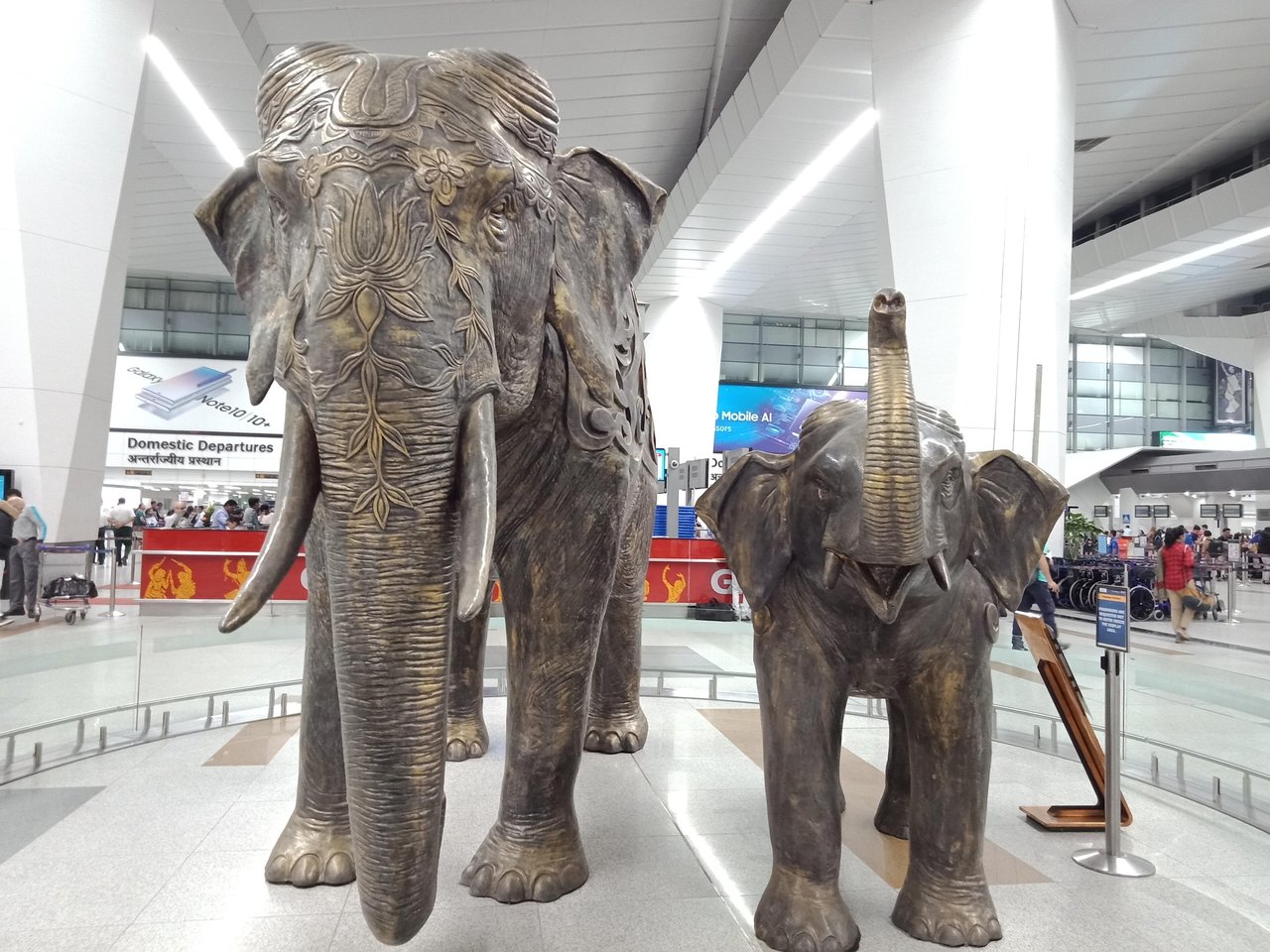 Thank you!