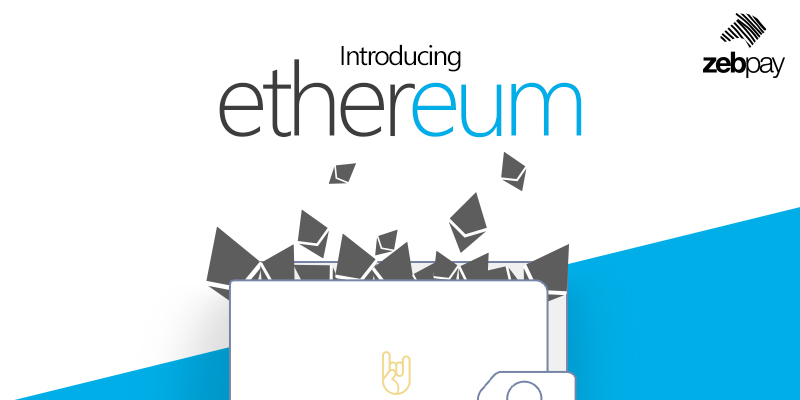 We are excited to announce Ether trading support on Zebpay. Starting today all our users will be able to buy, sell, send and receive Ethereum (ETH) using Zebpay.
According to the official website, "Ethereum is a decentralized platform that runs smart contracts: applications that run exactly as programmed without any possibility of downtime, censorship, fraud or third-party interference." It worked out as they had envisioned it. Only 3 years after the official launch, it has created a new ecosystem of decentralized applications working with each other in synergy.
A large number of tokens in the top 100 of Coinmarketcap are built using the Ethereum technology. From renting out storage space and computing resources to useless tokens and viral cats on the blockchain, people are using the Ethereum technology for all kinds of things. At the heart of all this lies Ether, which is used as a fuel to run smart contracts on the Ethereum blockchain.
Ethereum was bootstrapped with a presale in 2014 at the price of around Rs 20–30. At its peak, Ether reached an all time high of around Rs 1,00,000 in January 2017. If you had invested in ETH during its presale, you now have more than ~500000% return on that investment in terms of INR.
Make sure you check price, total supply and other stats for ETH on Coinmarketcap before you start trading.
To start trading — Download Zebpay app to buy, sell and trade Ether(ETH) in India. Available for Android and iOS devices.
Disclaimer- Trading in cryptocurrencies is subject to market, technical and legal risks. Prices in India vary from International prices due to local demand and supply. Zebpay doesn't guarantee any returns. Users use Zebpay at their own risk.
---