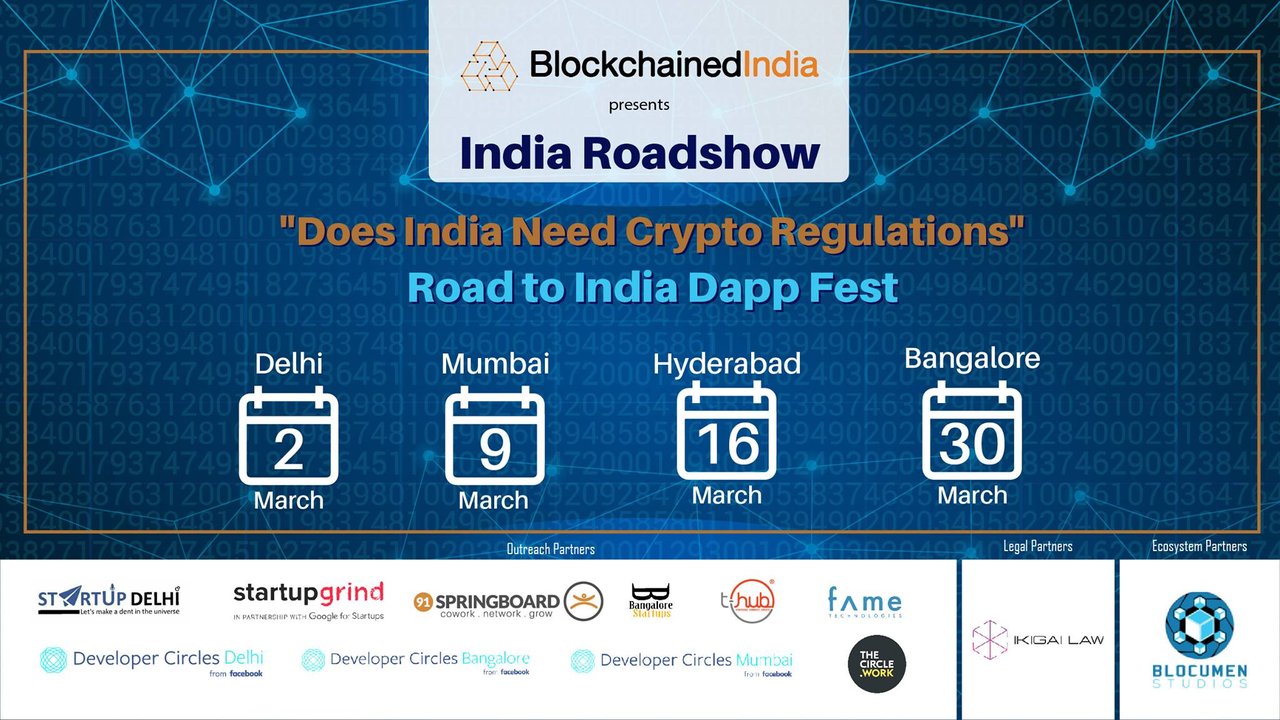 Blockchained India is a community of blockchain tech and cryptocurrency enthusiasts from India co-founded by Akshay Aggarwal and
They are conducting meetups all over the India and currently they have a townhall / roadshow happening in four major Indian cities. Here's an excerpt from the meetup page
The community originated out of the shared curiosity of a group of individuals who want to understand the impact of blockchain as a technology beyond just bitcoin. Not only just understand, we also want to help evangelize and educate community members about blockchain. Our aim is to directly help build startups that tackle problems of today's world through the distributed ledger technology. All of us believe the internet of everything needs a ledger of everything to eliminate the trust deficit that hampers broker-less transactions.
The team behind this initiative are in the process of organising a blockchain conference later this year and have been traveling around India in preparation of the same.
They are keen on changing the blockchain and cryptocurrency landscape in India as we know it. They are trying to influence the government to bring out a cryptocurrency-positive regulation as well.
Efforts like this will go a long way in establishing a strong cryptocurrency community in India and foster growth of entrepreneurship and startups. It will also help create an larger ecosystem in this space.
You can find more information about this group on their website and if you want to join their facebook group here.
---
If you like my work kindly resteem it to your friends. You may also continue reading my recent posts which might interest you:
---