India Dapp Fest is a said to be a major event around Blockchain tech scheduled to take place in May 2019. The dates for the event are 24th-28th May, 2019.
It will take place in the IT capital of India-city of Bangalore over a period of 5 days and with over 50 scheduled talks and presentations from eminent personalities from this sector in India. The folks behind Blockchained India are said to be putting this even together.
There is a hackathon taking place as well as various panels and workshops. Anyone visiting this event will find it an excellent place to get a fresh and real-time perspective into what is going on in the blockchain and cryptocurrency space in India.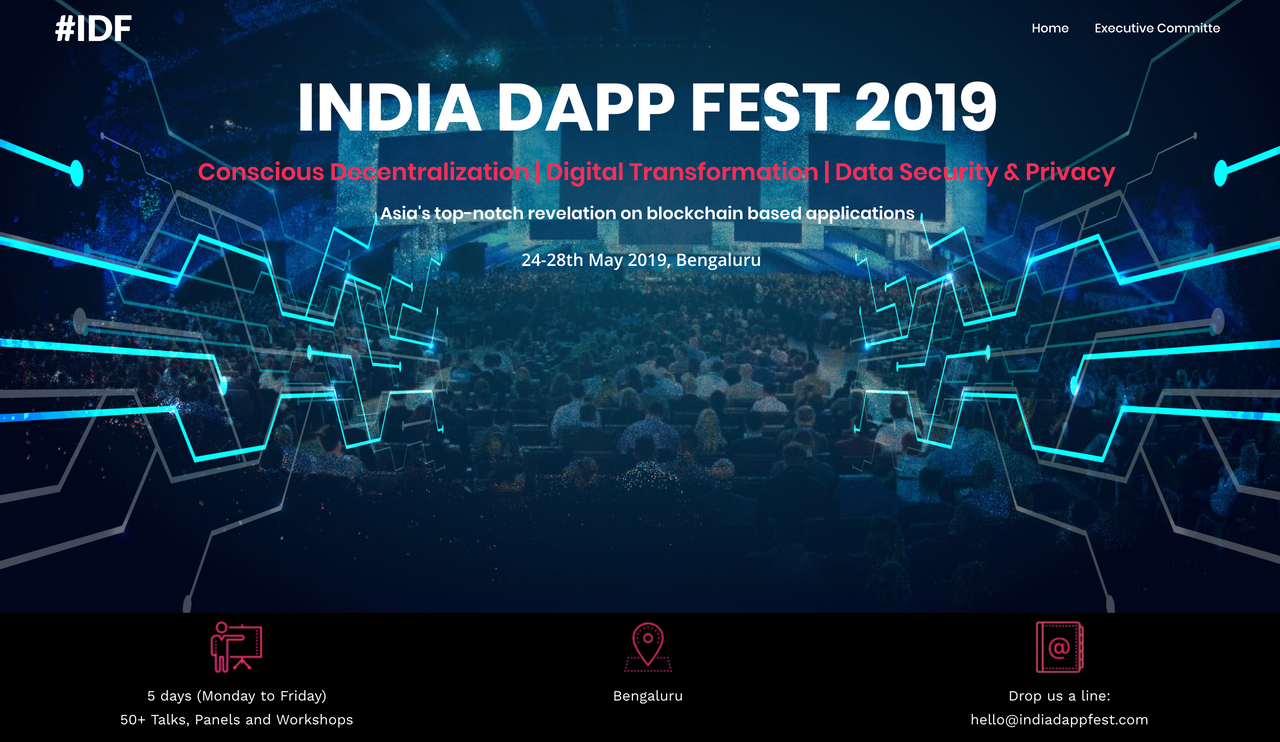 This will be a great event for anyone building a startup in this space from India as it will allow one to reach out to many prospective industry leaders as well as investors in the space.
India Dapp Fest is an unprecedented confluence of thoughts focussed on enabling conscious decentralization and inturn, ushering in a change to pave the path for the future work assemblies. Together, we wish to celebrate the transformation of society digitally into Society 3.0.
I'm not sure if the dates will work for me but I'm quite keen about this event. I think it will be one of the better events scheduled for this year in the blockchain tech scheme of things.
You can find out more about the event and buy the tickets from their website here.
---
If you like my work kindly resteem it to your friends. You may also continue reading my recent posts which might interest you:
---