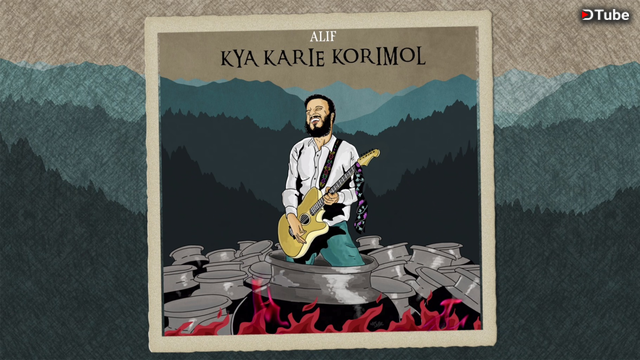 ---
My band Alif just released a new Kashmiri single - Kya Karie Korimol (What will the bride's father do?)
It is a satire on the extravagant weddings expected now-a-days and what toll it takes on the father of the bride.
Here is a link to the YouTube video:
---
Translation:
Around the trami (plate) people sit in groups of four
Waza (cook) has gone to the other room through the door
Let's make the guests wash their hands,
They have started to become restless now.
What else is there to serve?
Gustaba?
What else is there to serve?
Kebabs?
O when the lid over trami is lifted
There are things differently gifted
so much variety of meat on it
one had to ask the cook is there any rice hidden under it
O these tramis look so beautiful,
as if dipped in flowers.
It often comes with a bowl of money
Ah, look at the bride's father, so troubled!
But indeed the turbans look so beautiful on the head of Kashmiri.
Pulav being served loaded with dry fruits and raisins.
What will a Kashmiri do, that is where things have reached in wedding seasons.
Someone cooks one quintal of meat, someone else cooks two.
To meet the peer pressure, the bride's father is to blame who?
Big caravan of bridegroom Cars reach bride's home.
Guests who cannot make it are still to be pleased, so feast-y plates are sent to their home.
Wonder what would bride's father do?
Wonder what he would do?
Let me know what you guys think of the song and production.
Until next time....
♨️ STEEM ON ♨️
---
If you like my work, please UpVote, ReSteem and Follow me @hardikv
---

---

---

---
▶️ DTube
▶️ IPFS