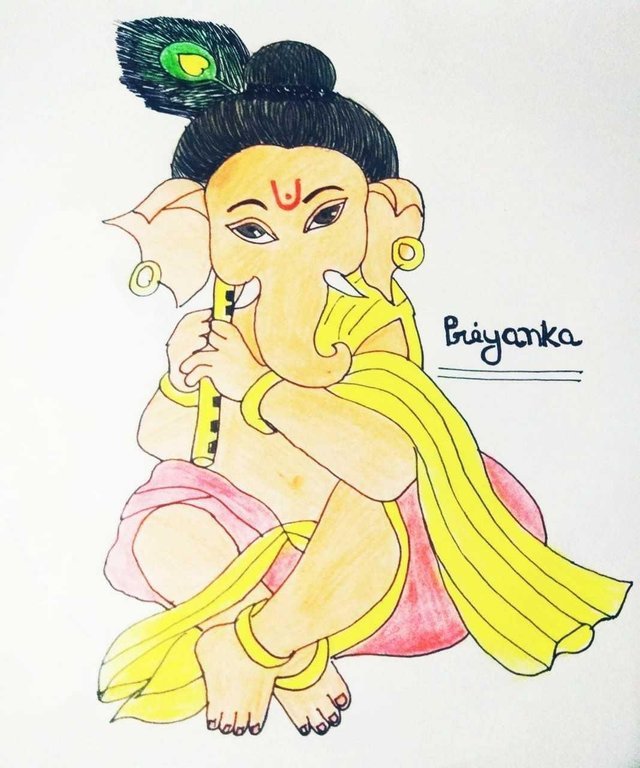 Hey Friends...
Good Night/Morning/Evening..I Hope You All Will Be Good & Doing Their Job Very Well..
Friends, Today i have made a art of The Lord Ganesha. Lord Ganesha is one of the most popular deities in the Hindu religion. Lord Ganesha is also known as Ganapati and Vinayaka. Lord Ganesha is the son of Lord Shiva and Goddess Parvati and the brother of Lord Kartikeya.
Lord Ganesha is also considered to be the most popular God of Hindu religion because it is believed that..Before starting any new work, it is considered auspicious to take the name of Lord Ganesha. Because, It is believed that, they have got the blessing of Lord Shiva, if we do not take their name before starting any new work, then that work will never succeed. lord Ganesha loves Laddus and it is also considered as a favorite offering.
I hope you like this drawing
Thank You For Your Attention!