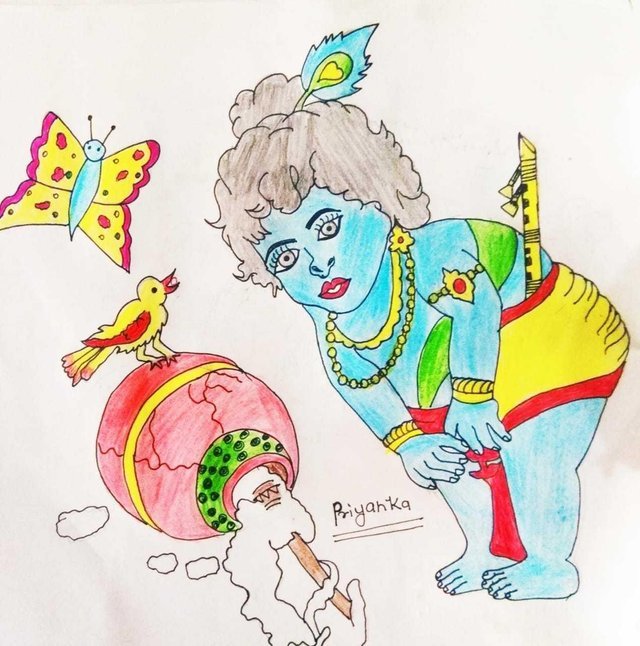 Hey Friends...
Good Night/Morning/Evening..I Hope You All Will Be Good & Doing Their Job Very Well..
Today i have made the Drawing of Lord Shri Krishna by using pen and pencil colors. Yesterday, I presented this drawing in front of you without a color version.. Today I have added a butterfly in this drawing so that the beauty of this drawing increases.
Lord Shri Krishna is considered to be the very great deity of Hindu religion. Who took birth on earth as a simple human being to destroy sinners. In the Mahabharata, his key role was in the victory of Pandav, which is considered to be the greatest war of the Satya Yuga...!
I hope you like this drawing
Thank You For Your Attention!