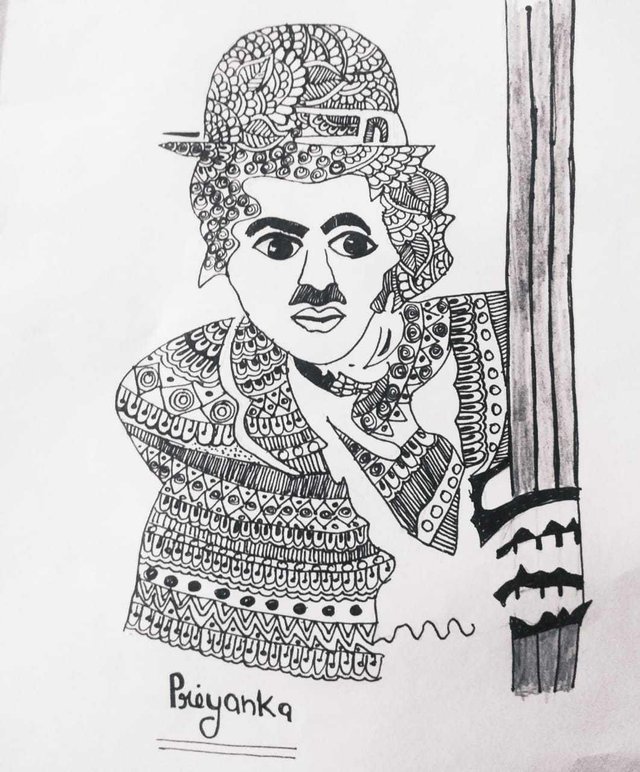 Hey Friends...
Good Night/Morning/Evening..I Hope You All Will Be Good & Doing Their Job Very Well..
Friends, Today i have made a art of The Charlie Chaplin. In today's art, I have tried to make a picture of Charlie Chaplin....In which they are wearing unique designing traditional dress..In this drawing I have shown that he is trying to hide itself and look something..Seeing that he is very surprised.
I hope you like this drawing
Thank You For Your Attention!