Bhajias - Fried Indian Snack Recipe
Ready in 40 mins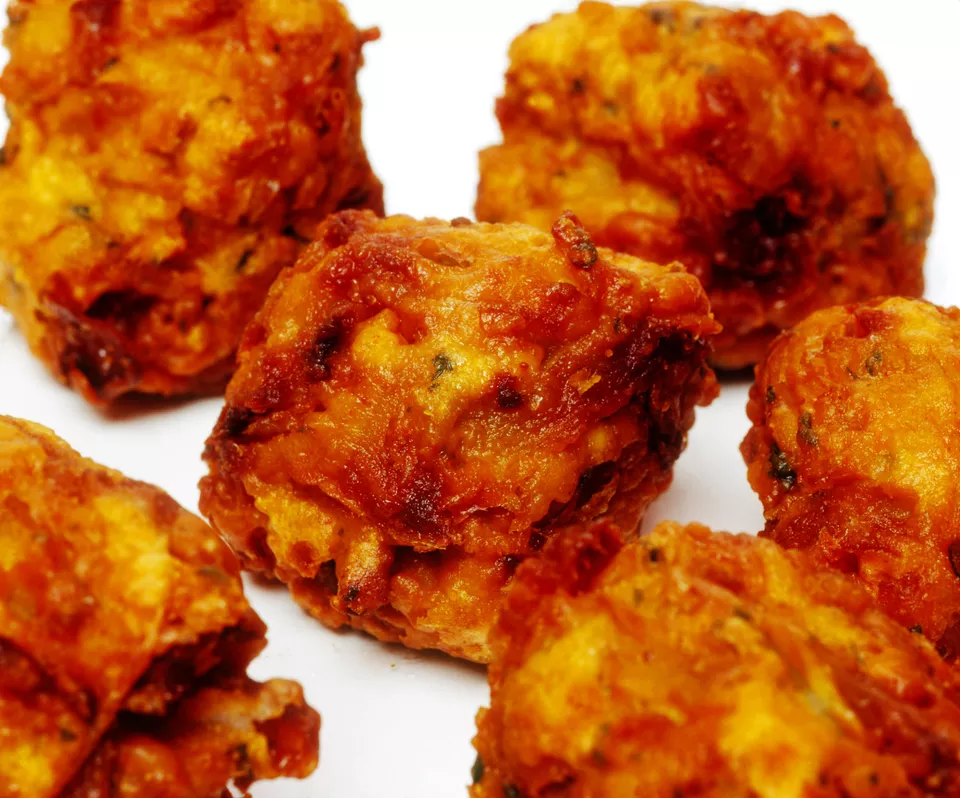 Also known as Pakoras or Bhajjis, these are the perfect snack for a cold, rainy day! Make up a batch and serve them with sweet-sour Tamarind Chutney. Use any vegetable you like.
What You'll Need
1 head cauliflower (or other vegetable of your choice; potato, spinach leaves, onion, paneer for example)

1 cup Bengal gram flour

1/2 teaspoon red chili powder

1 pinch asafetida

1/2 teaspoon turmeric

1 teaspoon thymol seeds

salt to taste

Vegetable, canola or sunflower oil (for deep frying)
How to Make It
Mix the gram flour and all the spices with a little water at a time, to make a thick batter (slightly thicker than pancake batter). Add salt to taste.

If using cauliflower cut it into bite-sized pieces. For potatoes and onions slice thin; for spinach leaves trim the stems and keep only leaves; for paneer cut into 1" cubes.

Pre-heat oil and reduce flame to medium. This will allow the bhajias to cook well both on the outside and inside.

Coat the vegetables well with batter and then deep fry till golden.

Drain on paper towels and serve with Tamarind Chutney or tomato ketchup.
Nutritional Guidelines (per serving)
Calories 76
Total Fat 3 g
Saturated Fat 1 g
Unsaturated Fat 1 g
Cholesterol 0 mg
Sodium 397 mg
Carbohydrates 12 g
Dietary Fiber 2 g
Protein 2 g
(The nutrition information on our recipes is calculated using an ingredient database and should be considered an estimate. Individual results may vary.)
Thanks
@alldeal4u