Aloo Matar Gobi
Ready in 40 mins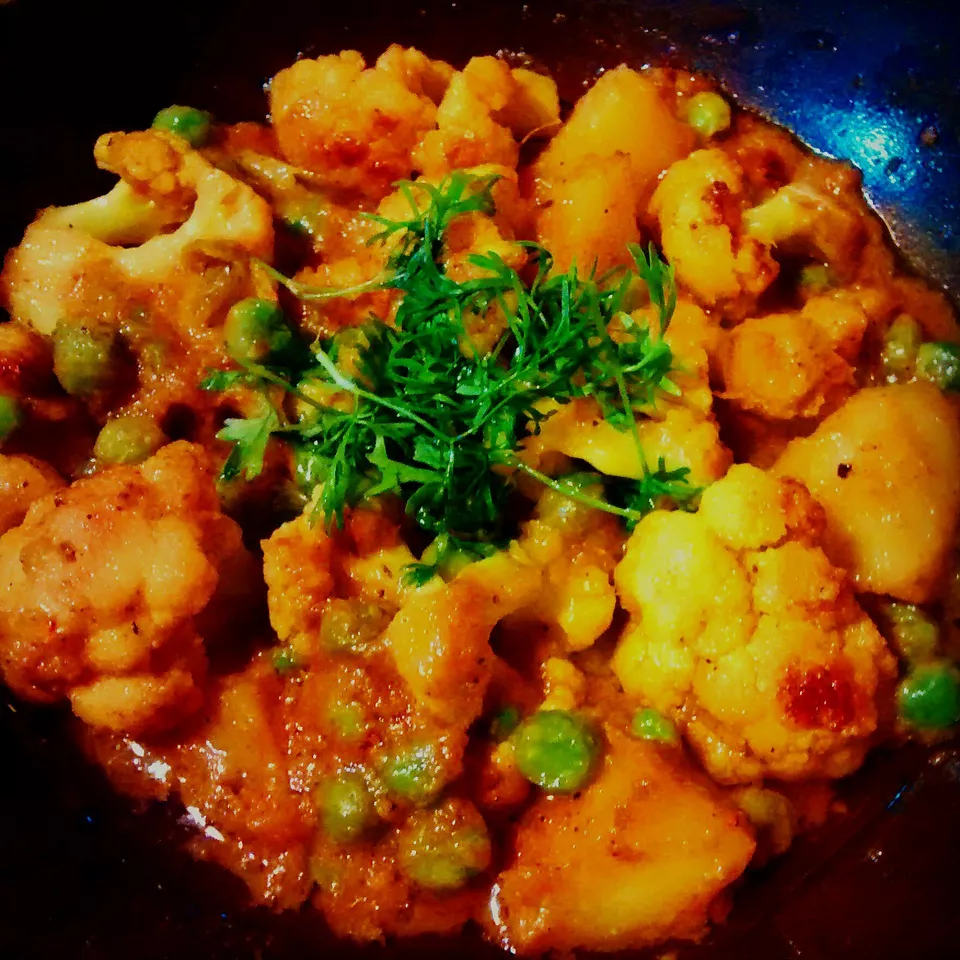 Aloo matar gobi is a blend of potatoes (aloo), cauliflower (gobi) and green peas (matar) in an onion-tomato based curry. This is a simple, wholesome North Indian curry is perfect when served with hot chapatis (Indian flatbread) or parathas (pan-fried Indian flatbread). It can be served with naan or rotis as well.
This aloo matar gobi recipe makes for a quick and easy meal on those days when you can't be bothered spending hours in the kitchen. It cooks up quickly and includes plenty of healthy vegetables along with traditional Indian spices such as red chili powder, turmeric, ginger and coriander. It can be served with naan or rotis as well.
What You'll Need
2 cups cauliflower florets (fresh or frozen)

Dash of salt (or to taste)

2 large or 3 medium-sized potatoes (peeled or unpeeled, washed and cut into 1-inch cubes)

3 tablespoons vegetable oil (or canola or sunflower oil)

1 teaspoon cumin seeds

1 large onion (finely chopped)

2 teaspoons garlic paste

1 teaspoon ginger paste

2 teaspoons coriander powder
10.1 teaspoon cumin powder
1/2 teaspoon turmeric powder

1/2 teaspoon red chili powder

2 large tomatoes (finely chopped)

Optional: 2 green chilies (slit lengthwise)

1 cup shelled peas (fresh or frozen)

Fresh coriander (chopped)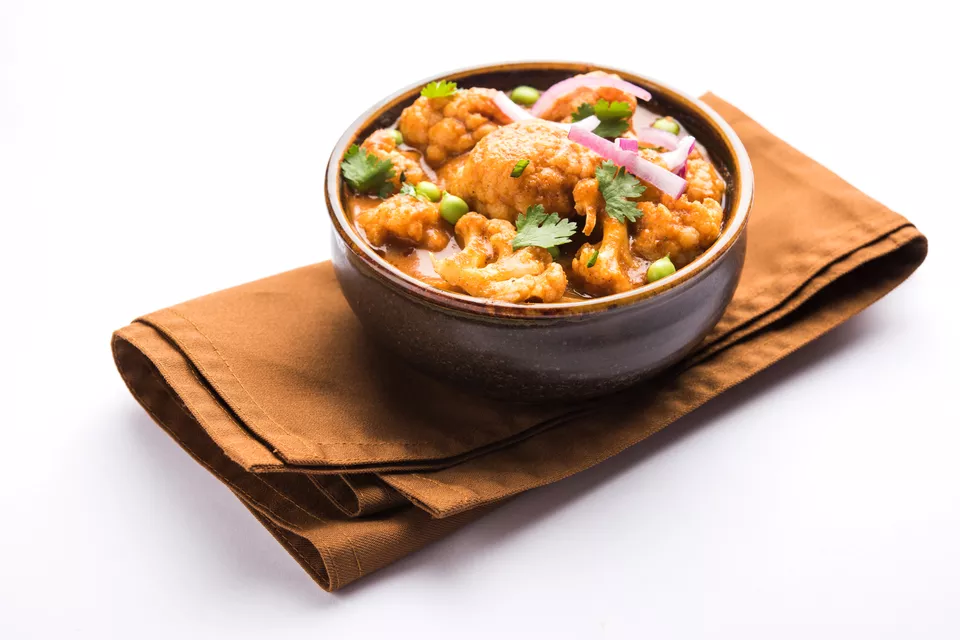 How to Make It
Thoroughly clean the cauliflower. If using fresh cauliflower, put the florets in a large bowl and cover them with hot water. Add a teaspoon of salt and mix well. Keep aside for 10 minutes.

Put the potatoes in a microwave-safe dish and cover them with hot water. Add salt to taste and mix well. Cook on high for three to four minutes. You can also do this in a pan on the stove top. Cook the potatoes until they are par-boiled. Drain the water and set the potatoes aside.

Heat the cooking oil in a deep, heavy-bottomed pan on a medium flame. When the oil is hot, add the cumin seeds and cook them until the spluttering stops.

Now add the onion and fry it until it is soft. Stir the ingredients often. Add the ginger and garlic pastes now and fry everything for one minute.

Add all the spices and fry everything for another minute. Now add the chopped tomatoes and green chilies (if using). Stir well and fry till tomatoes start to get soft (about two to three minutes).

Now add the cauliflower florets, potatoes ​and peas. Stir everything well. Add salt to taste. Cover the pan and cook everything for three to five minutes. Turn off the heat.

Garnish the meal with chopped fresh coriander and serve it with hot chapatis or parathas. Naan or rotis are also good accompaniments.