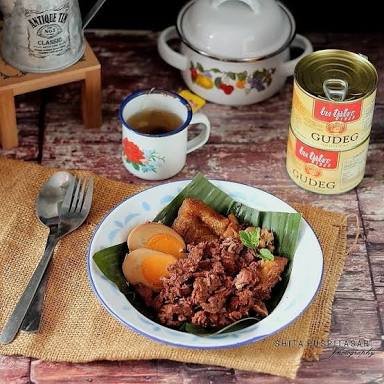 Well, now there is gudeg spicy flavor and can last 1 year. Indeed gudeg spicy already known to the culinary of Jogja. One of them is Gudeg Mercon Bu Tinah located in Kranggan Market near Tugu Jogja, exactly on Jl Asem Gede no.8 Cokrodiningratan. Gudeg lesehan always busy visited every night and never quiet.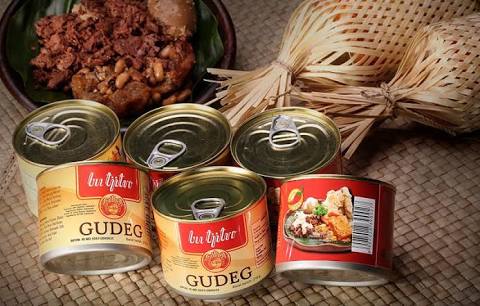 From these two new innovations emerge combine merge and cans. When I explore to Wijilan street where known center Gudeg, one of Gudeg Bu Lies. Here not only provide regular gudeg also gudeg fireworks, according to seller said gudeg fires can last 1 year but if opened and stored freeze can last 1 month.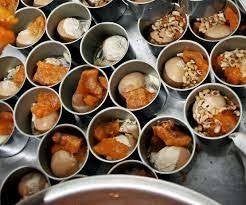 Gudeg Mercon bu Lies cooperate LIPI mountain kidul in the process of canning without preservatives in it, the first technique cans heated 130 celsius continued to be cooled cold water. One can of 400 gr packaging can for 2-4 people, its contents in the complete eggs, tofu, tempe sambel krecek lombok ijo mixed oseng-oseng spicy beef. Price pegged 30 thousand rupiah for gudeg mercon while gudeg usual 25 thousand rupiah. Can even be sent or taken home as a souvenir. So there is a cravings Gudeg or foreigners in Abroad, gudeg fired cans Bu Lies could be an alternative.