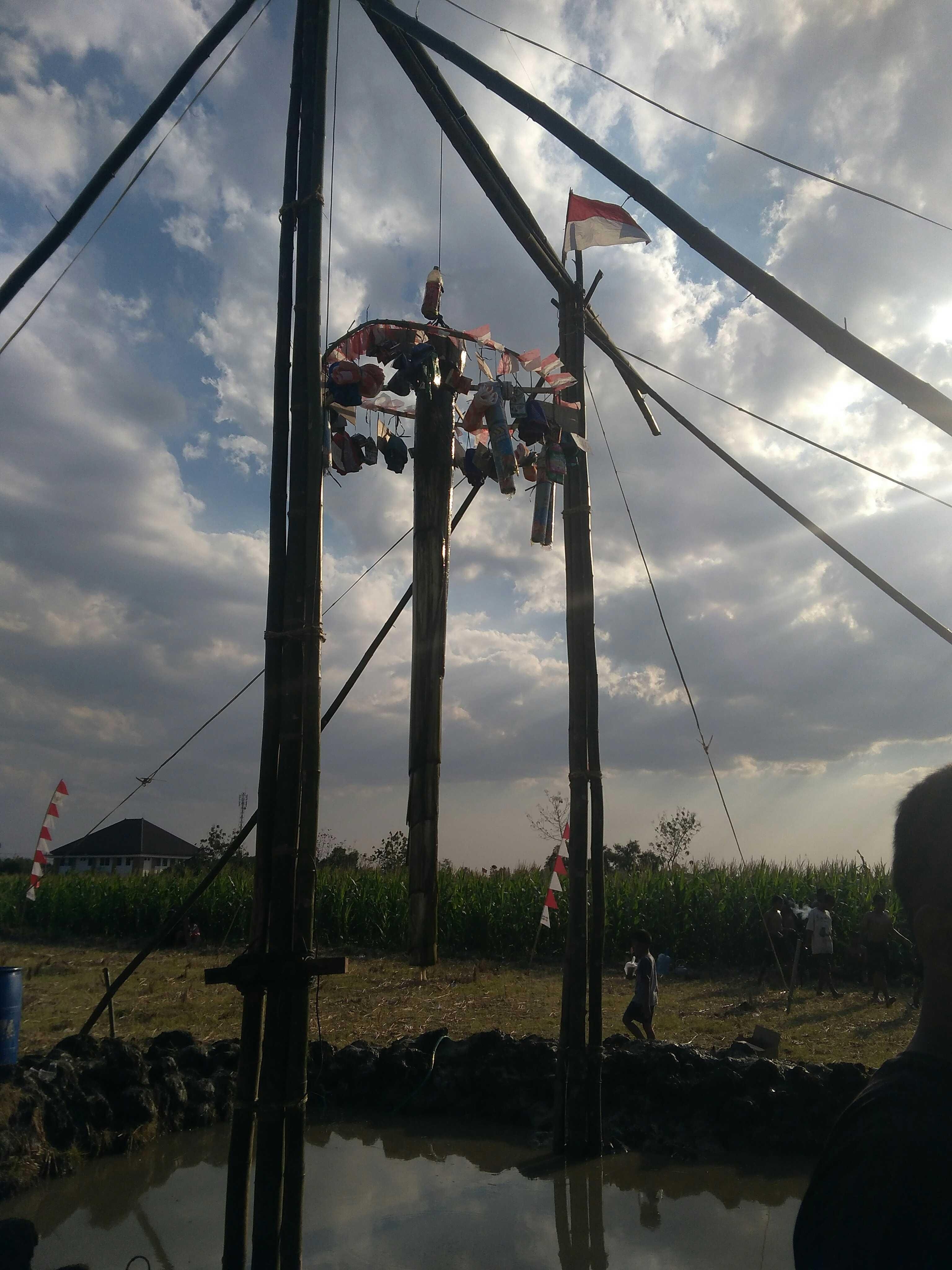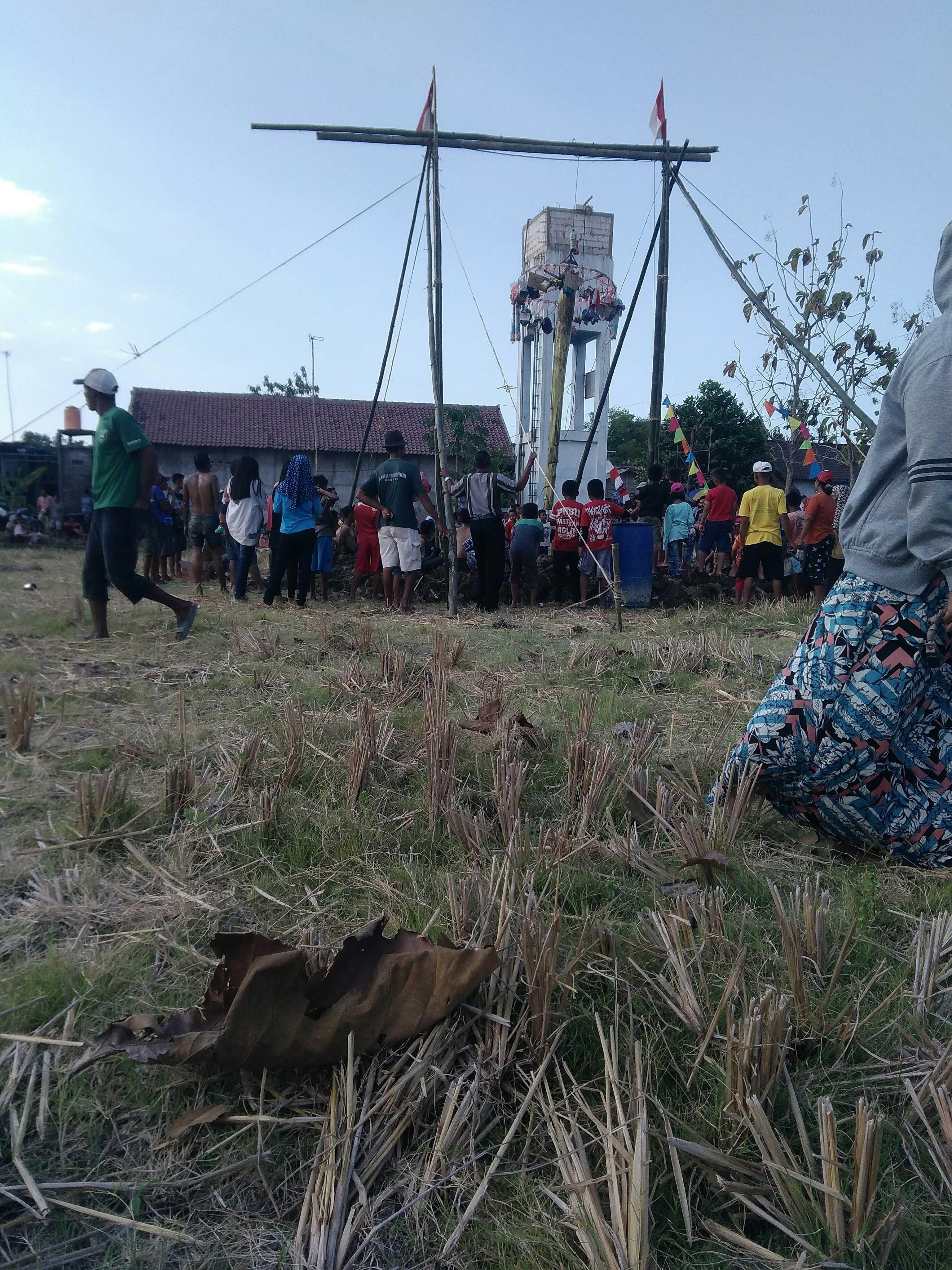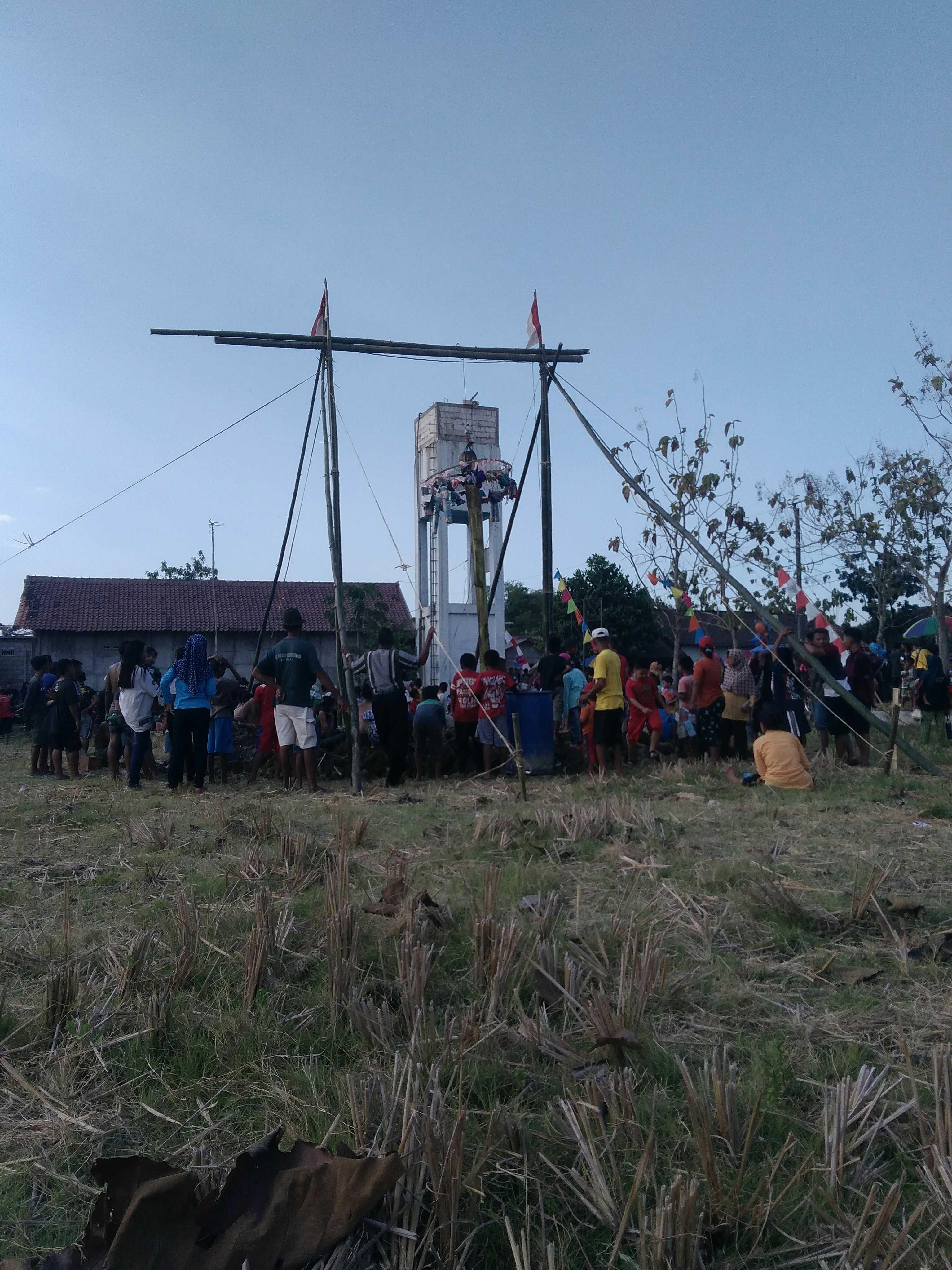 Indonesia :
Selamat malam sahabat steemian semuanya, dan sebenarnya memang sudah tidak malam lagi tetapi sudah menjelang pagi. Mungkin di antara sahabat steemian masih ada yang belum bisa tidur seperti saya, mungkin kita bisa saling bercanda atau saling berbagi di malam yang sunyi menjelang pagi ini.
Masih dalam rangka peringatan hari ulang tahun kemerdekaan, jadi intinya pada post kali ini juga masih tentang acara-acara perlombaan saja. Kalau kemarin saya posting lomba panjat pinang dari pohon bambu, dan sekarang agak seru lagi yaitu panjat batang pohon pisang. Hampir sama perlombaannya dengan panjat pinang, cuma ini di buat dari batang pohon pisang. Kalau panjat pinang pesertanya biasanya kesulitan karena pohonnya yang tinggi dan licin di beri minyak pelumas, kalau panjat batang pohon pisang ini selain di beri pelicin juga di buat menggantung. Lebih sulit lagi sahabat, karena batangnya selalu bergerak. Dan pesertanya biasanya juga tidak banyak, satu kelompok biasanya cukup tiga orang. Yang bikin sulit itu tadi karena batangnya selalu bergerak dan bergoyang. Dan yang paling seru lagi karena di bawahnya adalah lumpur, jadi misalkan ada yang jatuh tidak terlalu bahaya. Kalau di bilang bahaya atau tidak memang yang namanya lomba semacam itu penuh resiko juga sahabat. Tetapi walaupun beresiko apapun, semua peserta tidak terlalu memperdulikannya karena merasa senang dan puas.
Hanya itu saja sahabat yang bisa saya bagikan pada post kali ini, saya harap sahabat steemian semuanya juga selalu semangat tetap berkarya untuk menulis di steemit. Walaupun nilai sbd akan naik atau turun, kita harus tetap semangat dan jangan lemah. Yang penting kita fokus untuk menulis saja.
Terima kasih sahabat steemian semuanya sudah berkenan melihat dan membaca post saya yang sederhana ini, dan semoga kalian menyukainya.
Selamat malam menjelang pagi, sukses selalu buat kalian amin.
English :
Good night, friend, all of you, and actually it's not yet another night but it's already early morning. Maybe there are still friends from steemian who can't sleep like me, maybe we can joke with each other or share each other on a quiet night ahead of this morning. It is still in the framework of commemorating the anniversary of independence, so the point in this post is also about race events only. If yesterday I posted a betel nut climbing competition from a bamboo tree, and now it's a bit more exciting to climb a banana tree trunk. Almost the same race with areca nut climbing, this is only made from banana tree trunks. If areca climbing is usually difficult because the tall and slippery tree is given lubricating oil, if you climb the banana tree, you can use a lubricant to hang it. Even harder friends, because the trunk is always moving. And the participants are usually not many, one group is usually enough three people. That makes it difficult because the trunk is always moving and swaying. And the most exciting thing is because the bottom is mud, so suppose that someone who falls is not too dangerous. If it is said to be a hazard or not, the name of such a race is full of risk and friends. But despite any risk, all participants did not care too much because they felt happy and satisfied. Only that is the friend that I can share in the post this time, I hope steemian's friends are all always passionate about working to write in steemit. Even though the SBD value will go up or down, we must stay motivated and not weak. The important thing is that we focus on writing. Thank you, dear friend, everyone has the pleasure to see and read my simple post, and hopefully you like it. Good night before morning, success always for you amen.