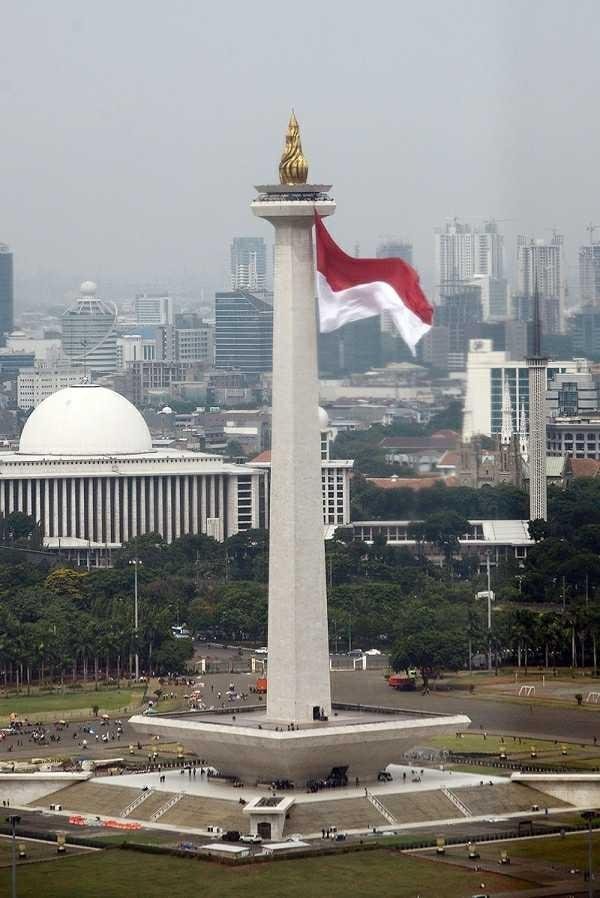 Today is August 17, 2018, the Republic of Indonesia is even the last 73 years of independence. Age is so young for a country, especially a country in Asia, especially in Southeast Asia.
For example, such as India and Pakistan in 1947, Kuwait 1961, Qatar 1971, Malaysia in 1957, Myanmar 1948, Singapore 1965, and several other countries.
Indonesian people must be grateful that this day is the most historic day. As long as it is not independent, Indonesia today is part of the Netherlands with another name for the Dutch East Indies.
Alhamdulillah, from this morning until this afternoon the community has held the Red and White flag raising ceremony and remembers the services of the independence hero.
The Indonesian partner countries through the ambassador also congratulated the anniversary of independence for Indonesia. Among them are the governments of the United Kingdom, the United States and Saudi Arabia.
As stated by the British Ambassador to Indonesia, Moazzam Malik. "On behalf of the British government, I say the 73rd Indonesian Director. May unity and unity be maintained, towards a prosperous and prosperous Indonesia. Go ahead and continue Indonesia, "Moazzam said through a Twitter account @UkinIndonesia.
---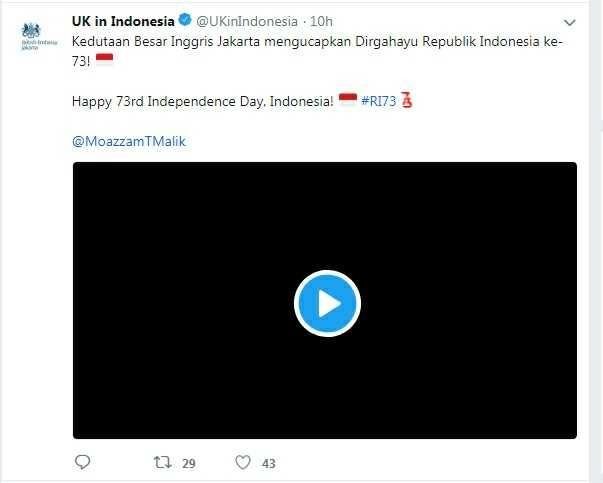 ---
Next, as I quoted from the news vivanews.com
Next was delivered by King Salman bin Abdul Aziz Al Saud and Crown Prince Mohamad bin Salman through the Embassy in Jakarta.
"In the name and nation of Saudi Arabia, it is a pleasure to be able to convey this statement to President Joko Widodo accompanied by hope and sincere brotherhood. Hopefully always be given health and happiness as well as to the government and the entire nation of Indonesia, hopefully always progress and prosperity," the Embassy released Saudi.
Likewise the United States Government.
"On behalf of the United States Government, it is an honor for me to congratulate the people of Indonesia who celebrated the 73rd Independence Day on August 17," read the release of the US Embassy in Jakarta.