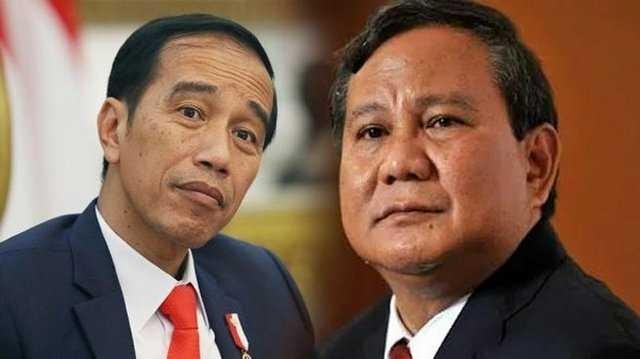 Joko Widodo & Prabowo Subianto
Source
The end of the puzzle who is Indonesia's presidential and vice presidential candidate for the 2019 General Election (Election) has been answered. Tonight (Thursday), two pairs of presidential / vice presidential candidates make a declaration at each place in Jakarta. This declaration is approaching registration on the last day, 10 August at the Independent Election Commission (KPU).
Initial predictions, the presidential candidates for the 2019 Election are Joko Widodo (Jokowi) and Prabowo Subianto are correct. It's just that, in the past month, the vice presidential candidate is still hidden tightly. Only tonight, the vice-presidential candidate was revealed to the surface.
---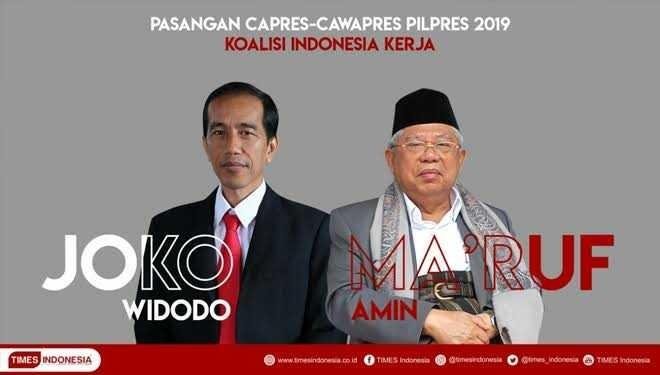 Source
Jokowi Declaration
Jokowi chose to finally choose Ma'ruf Amin as a vice presidential candidate, although a few hours before the declaration of the name Mahfud MD was widely discussed by many. In the declaration, at 18.30 West Indonesia time, Jokowi announced the name of the chairman of the Indonesian Ulema Council (MUI) as his companion.
"On this occasion, I want to make an important decision. After obtaining approval from the coalition party, I decided that I would be accompanied by Prof. Dr. Ma'ruf Amin, "said the incumbent candidate in a declaration at Plataran Menteng Restaurant, Jalan HOS Cokroaminoto No 42, Menteng, Central Jakarta.
Among them were each chairman of the party colisi such as PDI-P Chairwoman Megawati Soekarno Putri, Chairman Nasdem Surya Paloh, Chair of Golkar Airlangga Hartato, Chair of PKB Muhaimin Iskandar, Chairperson of Perindo Hary Tanoesoedibjo, Oesman Sapta Odang.
Joko Widodo is President of the Republic of Indonesia 2014-2019 period;
Kiyai Ma'aruf Amin is the Chair of the Indonesian Ulema Council for the 2015-2020 period.
---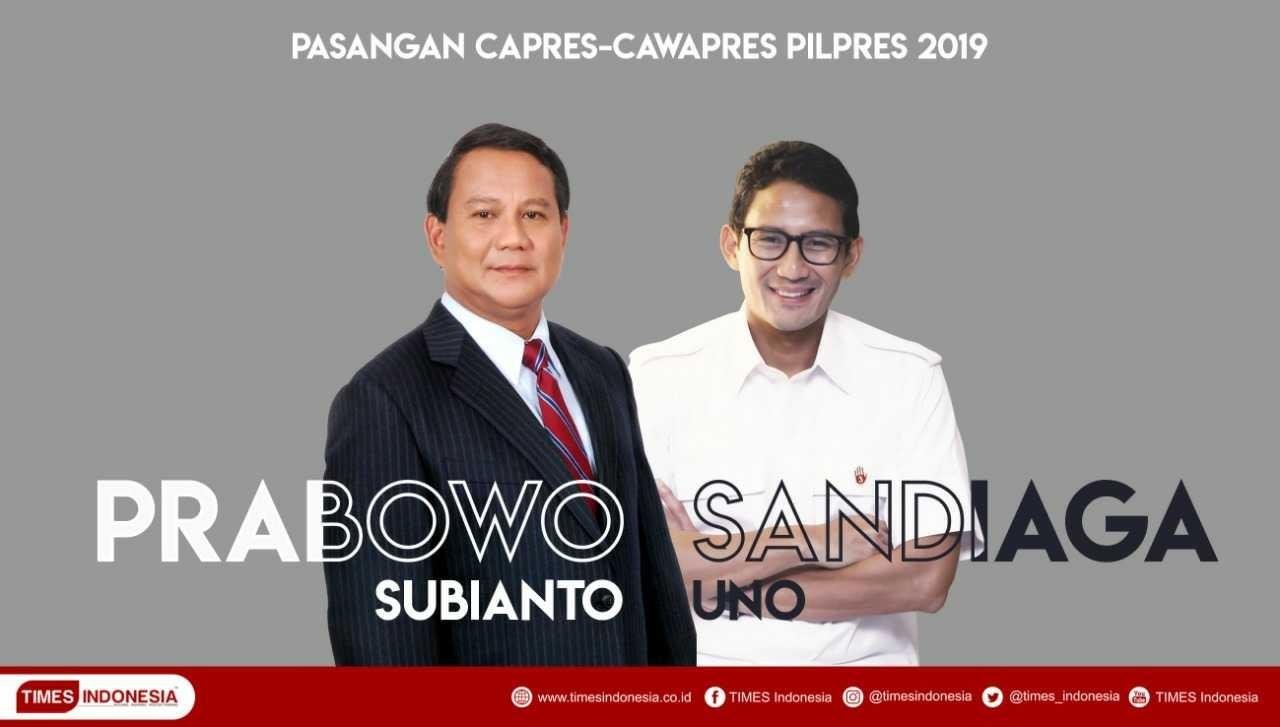 Source
Prabowo's Declaration
While Prabowo Subianto's camp also made a declaration 5 hours after the Jokowi declaration. The declaration was made at Prabowo's residence at Jalan Kertanegara, Kebayoran Baru, South Jakarta, at 11:30 p.m. West Indonesia time.
"The Gerindra, PKS and PAN parties have trusted me and Sandiaga Uno to advance as presidential candidates and vice presidential candidates," said the former Kopassus General Commander in the declaration.
Present in the declaration were three minus political party leaders from the Democratic Party, including PAN Chairperson Zulkifli Hasan, Chairman of the Honorary Board of PAN Amien Rais, PKS President Sohibul Iman, Chairman of the Syuro Assembly PKS Salim Segaf Al Jufri.
But the Prabowo's camp is also a lot about the determination of the vice presidential candidate, because about a month before the declaration did not appear the name Sandiaga Uno. The names strengthened before were Ustadz Abdul Somad (preacher), Salim Segaf Al-Jufri (PKS), Agus Harimurti Yudhoyono (Democrat), Zulkifli Hasan (PAN), Anies Baswedan (Governor of DKI Jakarta).
Prabowo Subianto is the Chairperson of the Gerindra Party for the 2014-2019 period;
Sandiaga Uno is Deputy Governor of DKI Jakarta for the 2017-2022 period.