1. Istiqlal Mosque, Jakarta
It is a national mosque of the Republic of Indonesia and is located at Jalan Taman Wijaya Kusuma, Pasar Baru, Sawah Besar, Jakarta City. This mosque has a capacity of more than 200,000 pilgrims. The first stone laying of the mosque was built by the 1st President of Indonesia, Soekarno on August 24, 1951.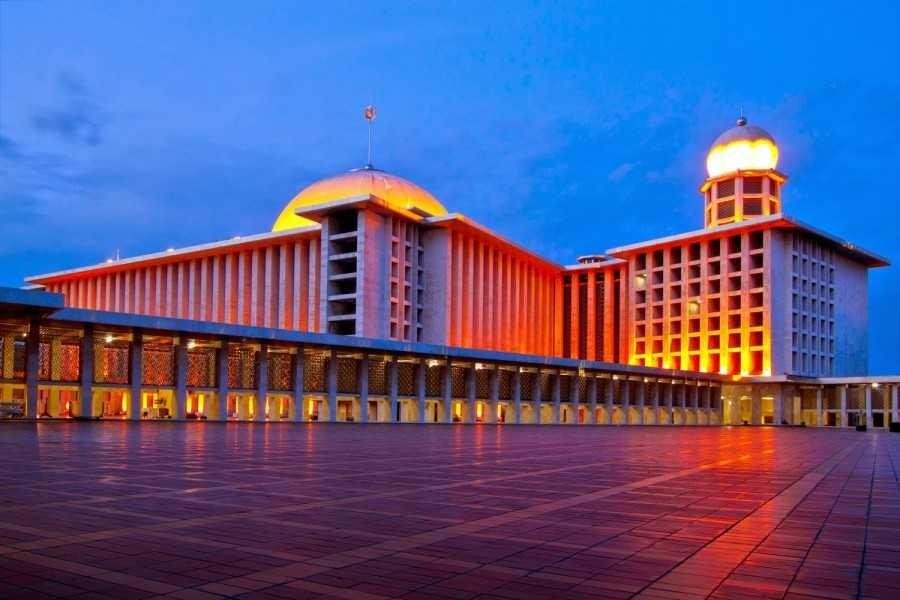 Source
2. Baiturrahman Great Mosque, Banda Aceh
It is a historical heritage mosque of the Sultanate of Aceh built by Sultan Iskandar Muda in 1612. The mosque was once burned by the Dutch colonization on 10 April 1873 and survived the tsunami of 24 December 2004. After the expansion last year, it now has a capacity of 24,400 worshipers. Having his address at Jalan Muhammad Jam Number 1, Kampung Baru, Baiturrahman, Banda Aceh City, Aceh Province.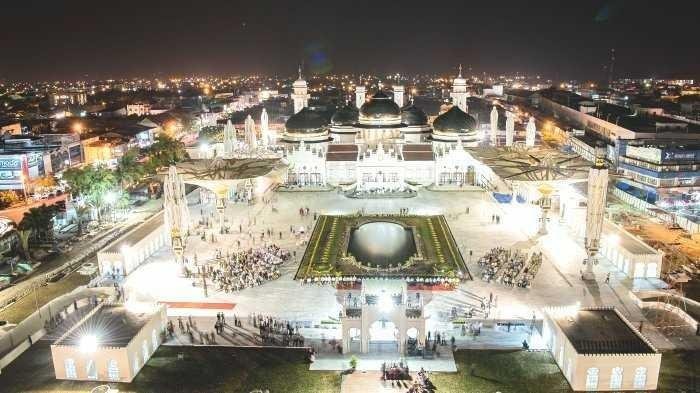 Source
3. Islamic Center Mosque of Samarinda
It is the second largest mosque after the Istiqlal Mosque in Jakarta. The mosque is located Slamet Riyadi Road No. 1, Lerong Ulu Bay, Kunjang River, Samarinda City, East Kalimantan Province. The dome of the mosque is similar to the Istanbul Haghia Sophia Mosque. The mosque is able to accommodate 45,000 worshipers. Built in 2002.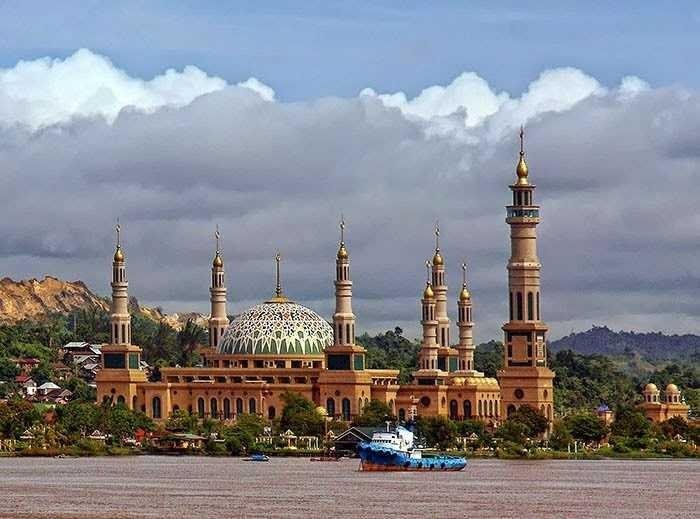 Source
4. Al-Irsyad Mosque, Bandung
The mosque was built in 2009 and completed in 2010, located in Padalarang, West Bandung regency, West Java Province. The architect who designed the mosque is Ridwan Kamil. The prayer room is able to accommodate about 1,500 worshipers.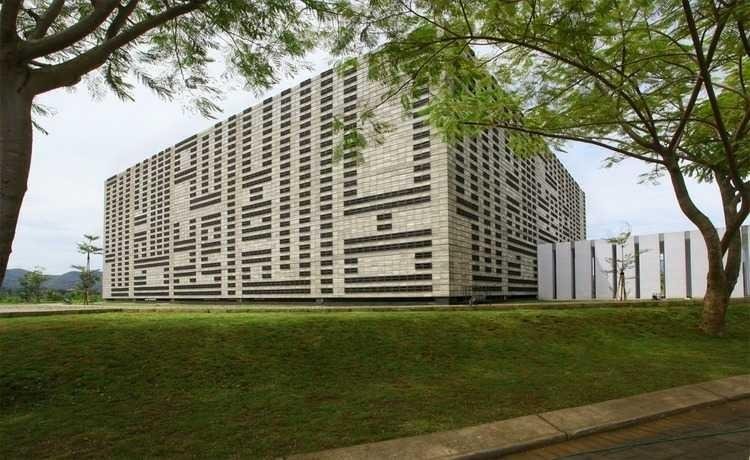 Source
5. Great Mosque of Central Java, Semarang
The mosque is located in Semarang City, Central Java Province. Started from 2001 until completion as a whole in 2006. The mosque is able to accommodate 10,000 worshipers.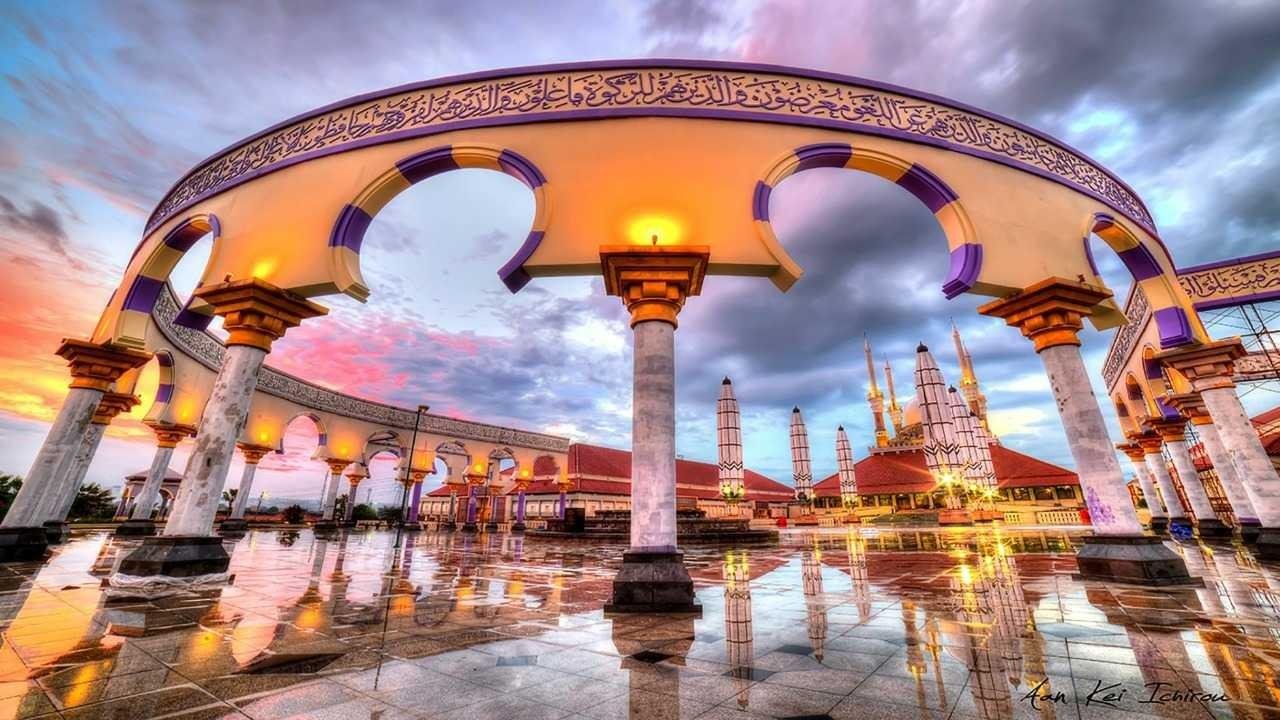 Source
6. An-Nur Grand Mosque, Pekanbaru
Is a mosque-style mosque Malay, Turkish, Arabic and Indian built in 1963 and completed in 1968. Naturally this mosque is called as the Taj Mahal of Indonesia. Located on Hangtuah Street, Sumahilang, Pekanbaru City, Riau Province.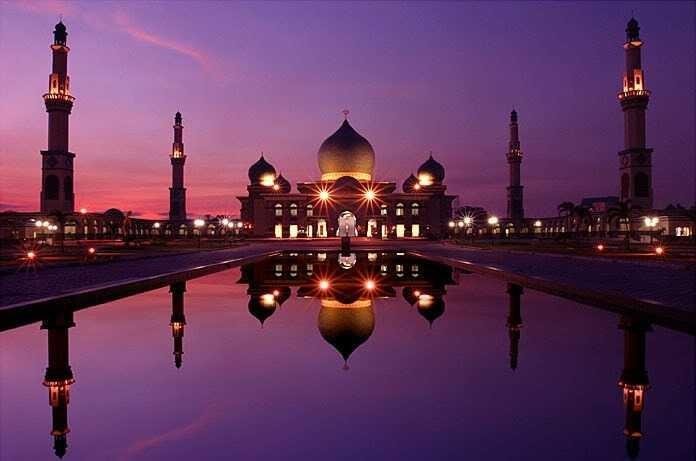 Source