---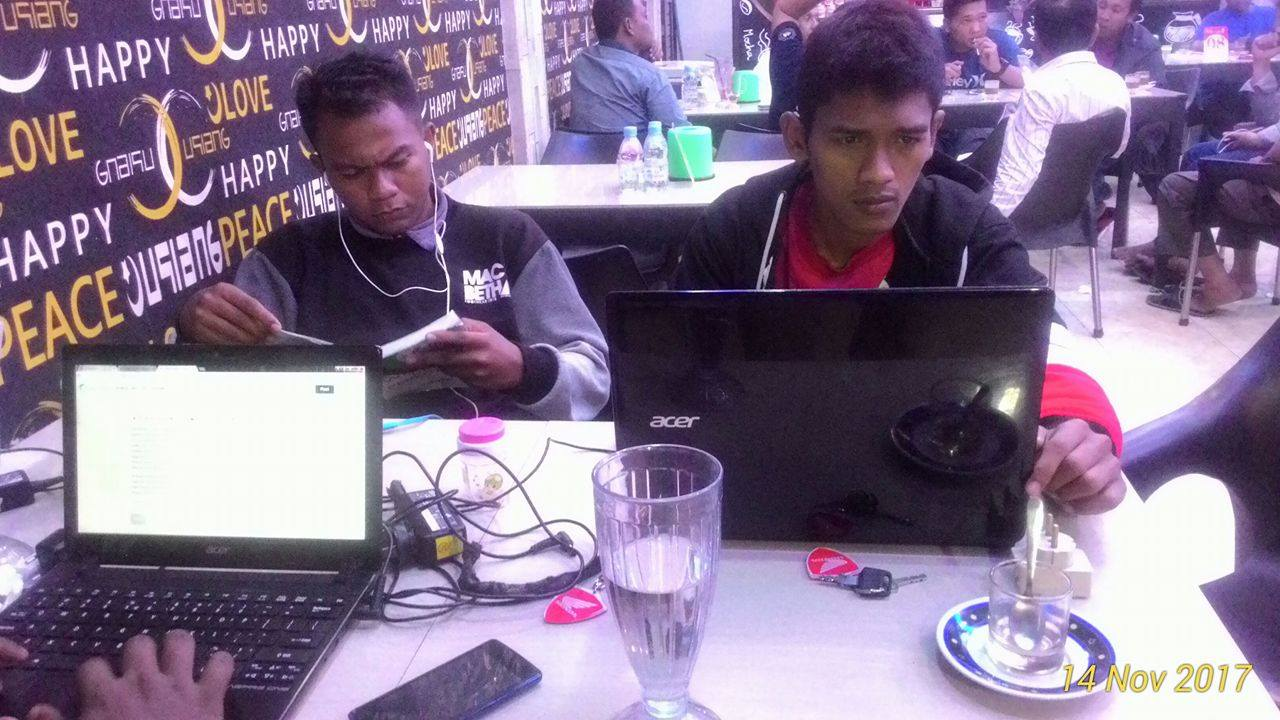 ---
(ENG)
Assalamualaikum! good night, best wishes to all stemian. Hopefully keep the spirit and healthy always, so it can live everyday activities with happy and energetic, amiin.
Stemian all! on two (2) days ago precisely on 12 November 2017 I wrote about Cultural Shifts in the Modern Era - Cultural Shift in Modern Era (ENG-IND) # 2.
On this night I will still raise about the culture that is in Aceh, but in this article I raised the title of writing that may already be familiar in the ear of stemian with the culture in Aceh this one. But there is something interesting in this article that will make us study about the habit in Aceh.
Good stemian! tonight I will write about the Acehnese coffee habits in the title of "Kopi Kopi". Aceh is a province of Indonesia with cultural beauty and local a'rifan as well as Islamic shari'ah area that upholds strong religious and cultural values.
---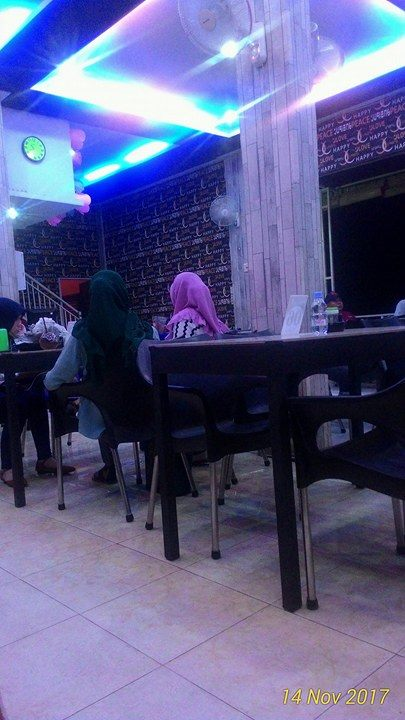 ---
One unique culture in Aceh is coffee or coffee, coffee or coffee as it has become a necessity of life for the people of Aceh, coffee has become a hereditary culture among the people of Aceh. Every area in Aceh certainly has a small coffee shop and simple but still there will be a shop that provides coffee in the form of sachet and coffee beans are ready in brew.
Speaking about the coffee culture in Aceh I took a quotation from a statement submitted by FARID WAJDI IBRAHIM, Rector of UIN Ar-Raniry he said "In this world only in Aceh 80 percent of young people spend time in coffee shop day and night. great from atomic bombs in Japan.
---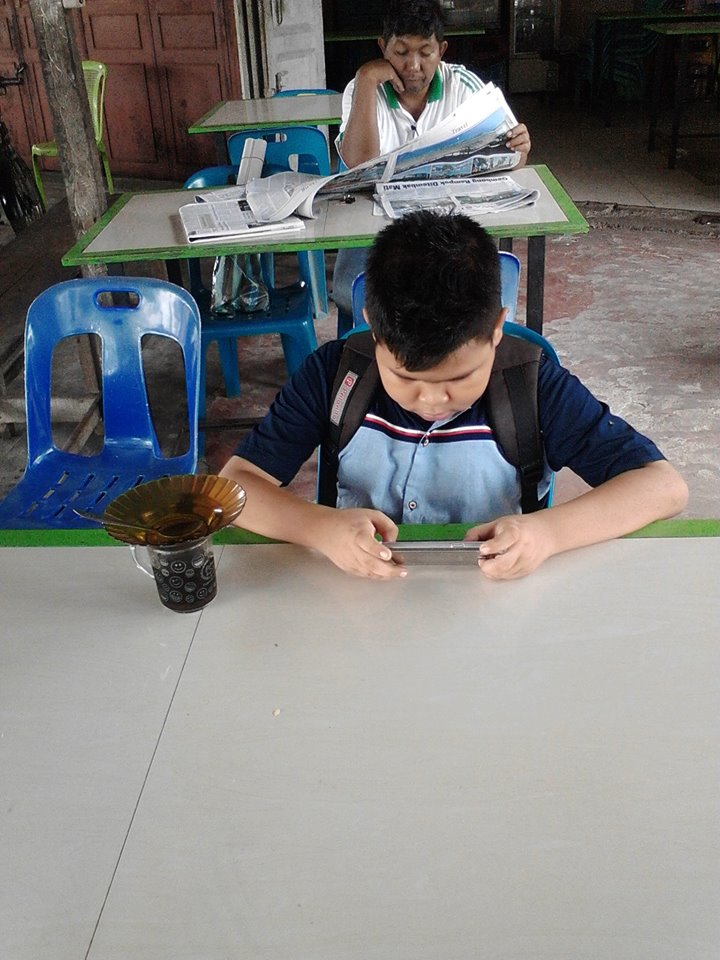 ---
From these quotations we can draw the conclusion that the culture of coffee has become a tradition that can not be separated from the people of Aceh. The statement can also be per strong with what I witnessed in one of the coffee shops of a child who estimated I was still in elementary school, casually playing gadgets and in front of them available black coffee or village coffee commonly referred to by the people of Aceh. The child seemed very enjoy the atmosphere in the coffee shop with a relaxed and without feeling awkward to sit coffee in a place that is usually filled by adults to coffee. The child even spent hours playing gadgets over coffee. This is one of the great threats to future generations of Aceh who are neglecting to waste time drinking coffee.
Various activities are done in the coffee shop, one of them playing games, relaxing with friends, discussions and also there are reading books and even some who do school and school work in the coffee shop. Coffee shop became the center of community activity of Aceh, when want to solve problem with someone most of society do musyawarah at coffee shop to find solution of problem solving. It is fitting to be a study and discussion of Aceh youth and society especially in response to this.
Hope that Aceh youth can take advantage of coffee drinking habits for positive things such as reading books and exchanging ideas about science and future strategies better, hopefully growing and growing among Acehnese youth and society in particular who can contribute to the progress of nation and state . May coffee's coffee culture be a culture that produces both in terms of science, business and other useful things.
So my writing on this evening may be a study to stemian and help give me ideas and motivation to make coffee culture more useful in the future, amen.
so much
Wassalam!
---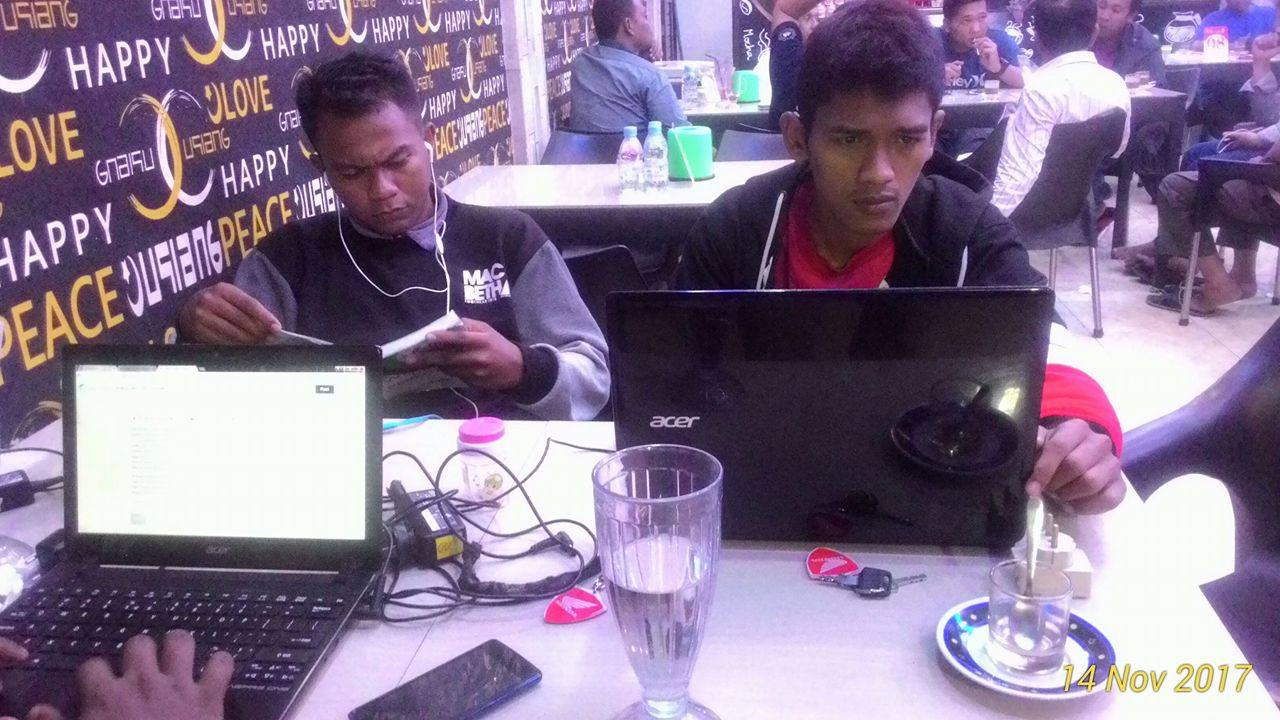 ---
(IND)
Assalamu'alaikum! selamat malam, salam sejahtera untuk stemian semua. Semoga tetap semangat dan sehat selalu, sehingga dapat menjalani aktivitas sehari-hari dengan bahagia dan energik, amiin.
Stemian sekalian! pada dua (2) hari yang lalu tepatnya pada tanggal 12 november 2017 saya menulis tentang Cultural Shifts in the Modern Era - Pergeseran Budaya di Era Modern (ENG-IND) #2.
Pada malam ini saya masih akan mengangkat tentang budaya yang ada di Aceh, namun dalam tulisan kali ini saya mengangkat judul tulisan yang mungkin sudah tidak asing lagi di telinga stemian sekalian dengan budaya yang ada di Aceh yang satu ini. Namun ada hal yang menarik pada tulisan kali ini yang akan membuat kita mengkaji mengenai kebiasaan di Aceh.
Baik stemian! malam ini saya akan menulis tentang kebiasan ngopi masyarakat Aceh dalam judul tulisan"Masyarakat Kopi". Aceh adalah sebuah provinsi di Indonesia dengan keindahan budaya dan ke a'rifan lokal juga daerah syari'at islam yang menjunjung tinggi nilai agama dan budaya yang kuat.
---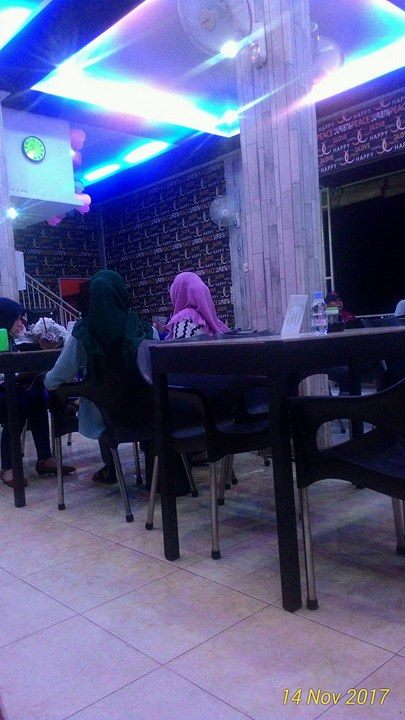 ---
Budaya unik di Aceh salah satunya adalah ngopi atau minum kopi, ngopi atau minum kopi seperti sudah menjadi kebutuhan hidup bagi masyarakat Aceh, ngopi sudah menjadi budaya turun temurun di kalangan masyarakat Aceh. Setiap daerah di Aceh tentu memiliki warung kopi meski kecil dan sederhana namun tetap  akan ada warung yang menyediakan kopi dalam bentuk sachet maupun biji kopi yang siap di seduh.
Berbicara soal budaya ngopi di Aceh saya mengambil satu kutipan pernyataan yang disampaikan oleh FARID WAJDI IBRAHIM, Rektor UIN Ar-Raniry beliau mengatakan"Di dunia ini hanya di Aceh yang 80 persen generasi muda menghabiskan waktu di warung kopi siang dan malam. Ini musibah yang lebih besar dari bom atom di Jepang.
---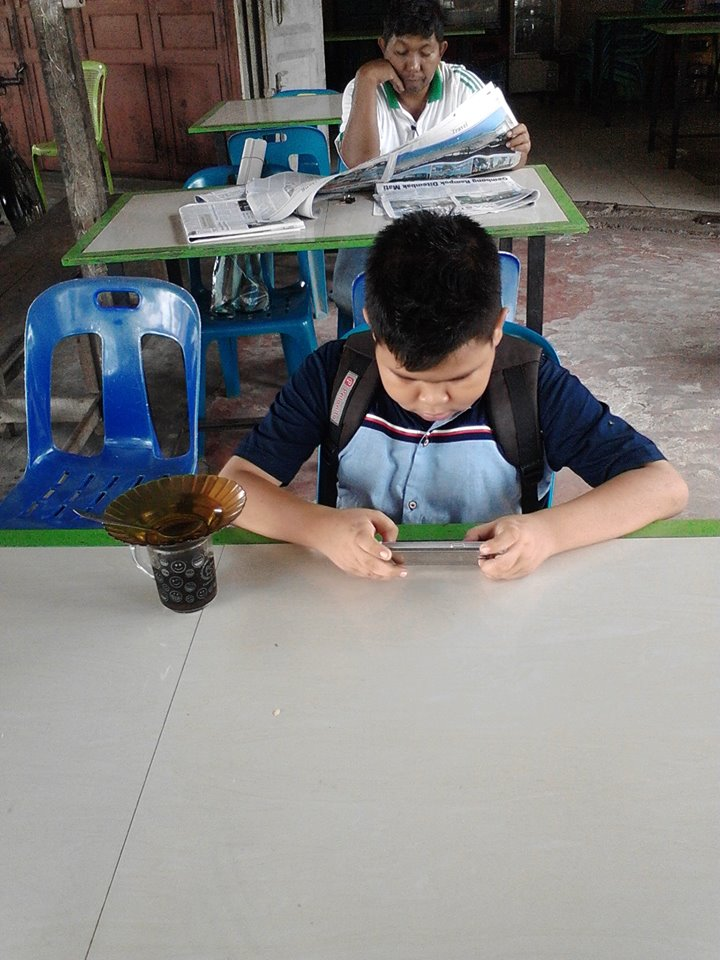 ---
Dari kutipan tersebut dapat kita tarik kesimpulan bahwa budaya ngopi sudah menjadi tradisi yang tidak bisa di pisahkan dari masyarakat Aceh. Pernyataan tersebut juga dapat di per kuat dengan yang saya saksikan di salah satu warung kopi adanya seorang anak yang perkiraan saya masih sekolah dasar, dengan santai memainkan gadget dan di depannya tersedia kopi hitam atau kopi kampung yang biasa disebut oleh masyarakat Aceh. Anak tersebut tampak sangat menikmati suasana di warung kopi dengan santai dan tanpa merasa canggung untuk duduk ngopi ditempat yang biasanya di penuhi oleh orang dewasa untuk ngopi. Anak tersebut bahkan menghabiskan waktu berjam-jam untuk memainkan gadget sambil minum kopi. Ini adalah salah satu ancaman yang luar biasa untuk generasi Aceh ke depannya yang lalai membuang waktu untuk meminum kopi.
Berbagai aktivitas di lakukan di warung kopi, salah satunya bermain game, santai bersama teman, diskusi dan juga ada yang membaca buku dan bahkan ada yang mengerjakan tugas kuliah maupun sekolah di warung kopi. Warung kopi menjadi pusat aktivitas masyarakat Aceh, ketika ingin memecahkan masalah dengan seseorang kebanyakan masyarakat melakukan musyawarah di warung kopi guna mencari solusi pemecahan masalah. Sudah sepatutnya menjadi kajian dan pembahasan pemuda dan masyarakat Aceh khususnya dalam menanggapi hal ini.
Harapan agar pemuda Aceh dapat memanfaatkan kebiasaan minum kopi untuk hal positif seperti membaca buku dan bertukar ide mengenai ke il-muan dan strategi masa depan lebih baik, semoga semakin tumbuh dan berkembang di kalangan pemuda dan masyarakat Aceh khususnya yang dapat berkontribusi untuk kemajuan bangsa dan negara. Semoga budaya minum kopi menjadi budaya yang menghasilkan baik dari segi ilmu, bisnis dan hal yang bermanfaat lainnya.
Sekian tulisan saya pada malam ini semoga dapat menjadi kajian kepada stemian sekalian dan membantu memberikan saya ide dan motivasi untuk menjadikan budaya minum kopi lebih bermanfaat lagi ke depannya, amin.
sekian
wassalam!