Anonymous Patriots  August 11, 20187:43 am Truth News Headlines August 11, 2018 American Intelligence Media Citizens Addicted to Truth has a very interesting article. One that is really claiming treason by a senator. See screen shot below: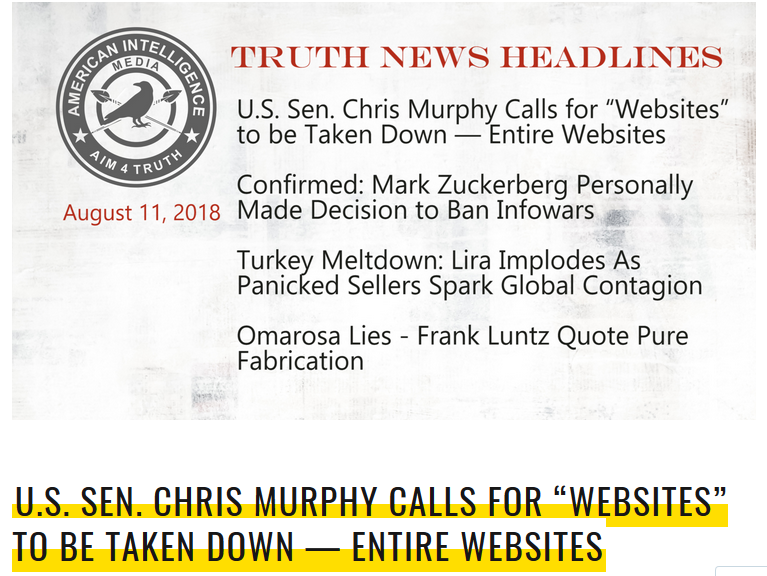 Photo Source : American Intelligence Media
The relevant Law of the land that is being unfaithfully discharged and lacks true faith and allegence to is the First Amendment of the Bill Of Rights.
Amendment I
Congress shall make no law respecting an establishment of religion, or prohibiting the free exercise thereof; or abridging the freedom of speech, or of the press; or the right of the people peaceably to assemble, and to petition the Government for a redress of grievances
One can easily see that this Senator is a oath breaker with the below screen shot from a very reputable school of law.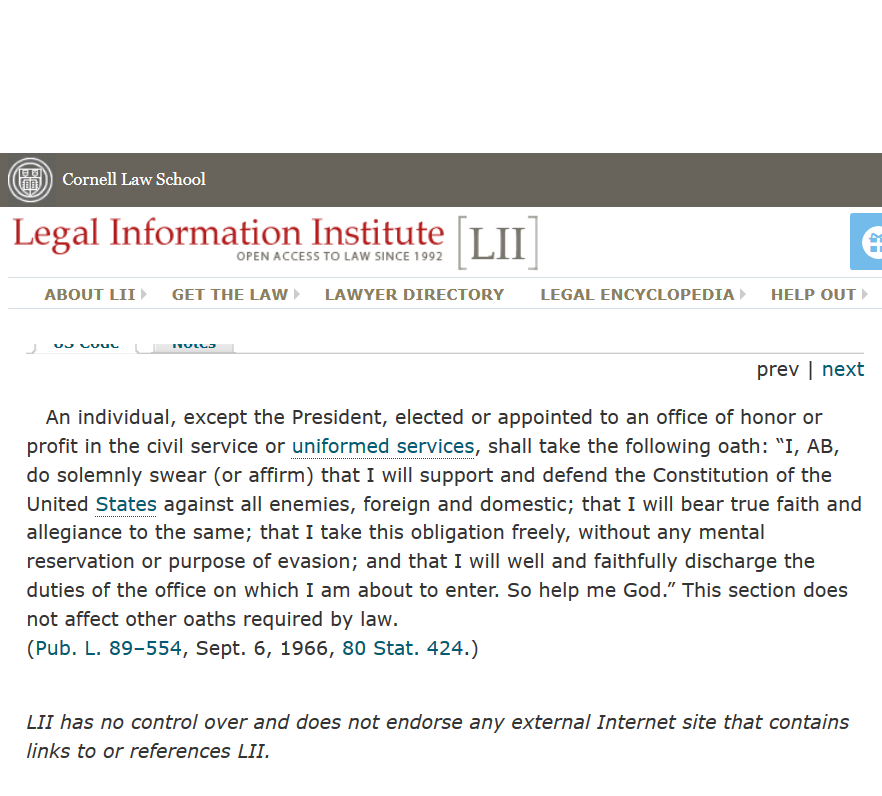 Screen Shot Source : Cornell Law School / Legal Information Institute
Screenshot_2018-08-15 5 U S Code § 3331 - Oath of office.png
Links reproduced from the website.
(Pub. L. 89–554, Sept. 6, 1966, 80 Stat. 424.)
It seems to me that President Trump could see to it that this volunteer be brought up on charges ASAP.
https://aim4truth.org/2018/08/11/truth-news-headlines-august-11-2018/
Source : American Intelligence Media