Today I wanted to share something important with my reader's. I have shared before the fiasco that is Facebook's Market Watch account. The last time I posted about it, I shared how it was up and down a lot like Bitcoin. Well I have to say that seems to have gotten a bit worse and now it is down more than it was last time. I share a screen shot of last posts screen shot below.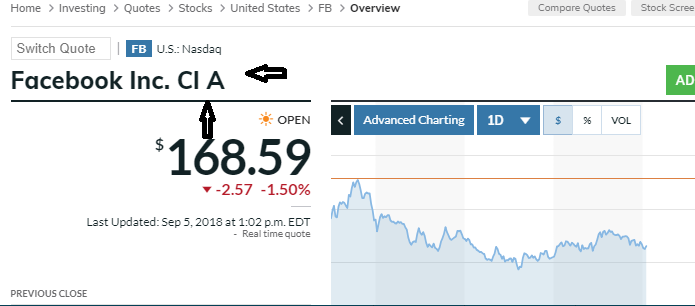 Screen Shot Mine!
Now to be sure I have been checking this everyday for some time now. The reason is becauseLeader v. Facebook Judicial Corruption case has convinced me that the Weaponized Social Media has stolen Leader's Patented software and the Judges are complicit (committing treason and sedition). You can read about that here! To be clear if they did steal Leader Technologies Patient than Leader should be payed period.
We all know that with the censorship we are in a real war with the deep state. We even know through the constructed comprehensive CRIMELINE the what, who, when, where and why! Trump is actually not in a good position right now. With the election coming up and the censorship of conservative views, the propaganda and programming of people on publicly funded social media and the Mockingbird controlled CIA Agents of the News Media it all looks really bad. Some of you know about Trumps executive orders concerning transnational criminal organizations declared in Executive Order 13581. Also Presidential Executive Order on Enforcing Federal Law with Respect to Transnational Criminal Organizations and Preventing International Trafficking. So  it is pretty clear that the situation is heating up to mass arrest. Trump needs a Jubilee to garner support for those mass arrest.
The Jubilee
In the following video about Michael McKibben and the governments theft of his invention a solution is proposed. The entire 20:33 minuet video is packed full of claims most of which I have managed to verify and confirm. The most Ger-main to informationwar part of the video starts at 6:10 - 6:28. At 18:35 a contract is proposed and is the real reason for writing this post. If you watch the video you will get why this could be a way to get funding for informationwar.
Now having had some time to think about this, I have now come to a conclusion that Trump is likely to take leader up on there proposal using the Miller Act.  Now my informationwar warriors and #familyprotection (no need to up vote if you don't want to, but hopefully it is clear why I tagged familyprotection), I have to tell you that there is a amazing amount of information about this subject to go through. So much that all by myself I still have not managed to read or verify and confirm most of it. It would likely take me to long for us (informationwar and familyprotection) to take advantage of the clear opportunity of funding for our own endeavors.
It would not however take as long if 10-15 of our writers where to go over this with as fine a toothed comb as we can. Our writers can write post about what they find and post it as a informationwar post because this whole subject needs exposure. There are at least 100 long post for anyone! More motivating for me is the stated intent to fund with billions, a new News Infrastructure world wide, which we already are. I don't know what the chances are that informationwar could get enough funding to make our up vote on our informationwar post a house hold income for our warrior's. I for one will not ignore this possibility.
To be clear I am asking for help from my fellow warriors to investigate the claims made by Leader Technologies, with the intent of seeking the advantage in funding for informationwar if morally viable
So I have a question of my fellow #informationwar warrior's and #familyprotection? Do you think informationwar and familyprotection can take part in the proposal Michael McKibben shares at 18:35?
Screen shots are mine. I am not responsible for if you think, how you think, what you think or do. You Are!. If you like my content consider a up vote and follow! Peace!
A way to make free BTC and 4.08% interest in a BTC savings account.

Interested in joining or supporting the Information War?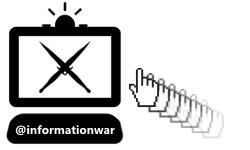 Use tag  #informationwar to post your own stories about the lies and propaganda being pushed on the public.
@informationwar will up vote posts worthy of the cause.  
Join the discord: https://discord.gg/JsXbzFM chat with like minded individuals like myself and share your articles to receive additional support.  
How to delegate SP, join the fan base and more:   https://steemit.com/informationwar/@truthforce/you-can-make-a-difference-join-the-informationwar-and-help-support-others-today  
Find out more about the Information War. Click Banner!