Imagine my surprise at the depth of the fraud in our society when as a high school student I figured out something was terribly wrong. After all it is not rocket science or really even difficult to see how the fuel in our society is the Lying. One can see it in all of our sciences, most of our religions and endemic in our schools. The most obvious corruption is in our courts. You would think however that science would have a natural resistance to fraud, because they are supposed to be dealing with the real world of substance. 
However being in high school and discovering that in reality it is about the food in the belly and the appearance one can generate with the income didn't actually surprise me. Is it evil that Scientist will find you evidence for your bias or prejudice if you wave enough money at them? It definitely is not good. What is however evil is the branding people who practice the method at home as fraudsters all the while the entire system is operating in Fraud. 
Few people, as obvious as it is, actually acknowledge this truth.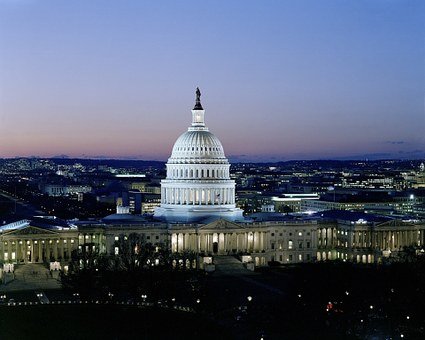 Fewer still are able to open their mind to new ideas that are based in fact, largely because of the systemic fraud. In the following article by
aim4truth.org
we find claims of a science that may rival the political claims of treason and sedition by bad actors in our government. A real hope that the worlds standard of living will go up maybe even hundreds of times and feed the world energy at a level that is comparable to what happened with the explosion of fossil fuels around the world.
I don't know that any of these claims that have been made about science are true. Still I have to admit the research I have done on the claims about the systemic fraud in politics aim4truth.org has gained them quite a bit of creditability. That creditability is why I am sharing this discovery with my reader's despite my reservations. So here it goes. The below excerpt is self explanatory and I just added it because visual references help some. 
THORIUM ENERGY TECHNOLOGY CAN FREE THE WORLD FROM NUCLEAR POISONS TODAY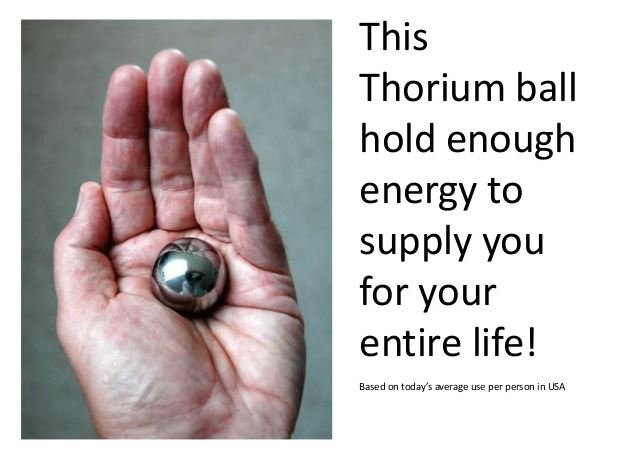 Photo Source : aim4truth.org
The power point presentation (below) is provided by American Intelligence Media contributor Condor. We have placed the slides on YouTube as you see in the links below, but also offer these as individual slides so that you can enlarge and read the details. 
Additional articles we have posted about GALT, thorium, and free energy can be found at:
Source : aim4truth.org 
So below they are not only sharing the Thorium Technology, but also how it was stolen and by whom (Big Oil). One can get a really good comprehension of this by reading "The Censoring is not private, but being done by bad Actors of the Deep State.". The links in that post will expose you to the evidence of theft and fraud. One thing that doesn't surprise me is just how out in the open the Liar's are. The fact that our politicians are Liar's doesn't however prove Thorium Technology. It does however lend credence to the idea's expressed in the following excerpt.
For our readers that are first-tier alt media disseminators, here is how you might summarize all of this to your listening audience:
THE U.S. GOVERNMENT HAS BECOME THE MILITARY BRANCH OF BIG OIL'S INDUSTRIAL AND ECONOMIC ESPIONAGE. THE WORLD BANK, INTERNATIONAL MONETARY FUND, WORLD TRADE ORGANIZATION, PRIVATELY OWNED CENTRAL BANKS, EXCHANGE STABILIZATION FUND, THE U.S. INTELLIGENCE 
For our readers that are first-tier alt media disseminators, here is how you might summarize all of this to your listening audience:
COMMUNITY, AND THE U.S. TREASURY ALL WORK FOR THE GOALS OF THE PETROCHEMICAL WARLORDS (WHICH ALSO INCLUDES PHARMACEUTICAL AND AGRICULTURAL COMPANIES).
OIL WARS BETWEEN LARGE OIL COMPANIES (OFTEN NATIONALIZED) CREATE THE CONFLICTS OUR BRAVE AND PATRIOTIC SOLDIERS DIE IN. THE SEVEN SISTERS (ESSENTIALLY STANDARD OIL BROKEN INTO PIECES) HAVE RULED THE WORLD SINCE OIL WAS DISCOVERED IN THE MIDDLE EAST. THE U.S. DIPLOMACY OF OIL BARONS LIKE EDWIN PAULEY, JOHN D. ROCKEFELLER, GEORGE H. W. BUSH, HENRY KISSINGER, DICK CHENEY, AND THE REST OF THE USUAL CULPRITS, HAVE MANIPULATED THE U.S. GOVERNMENT THROUGH THE COUNCIL ON FOREIGN RELATIONS TO FIGHT ONE OIL WAR AFTER THE NEXT AND NEVER MENTION THAT WE ARE FIGHTING FOR OIL PIPELINES THAT BENEFIT A FEW FILTHY RICH OIL FAMILIES THAT SEEM TO NEVER HAVE ENOUGH WAR SPOILS.
THEY'VE LIED TO US… "THE SUPPRESSED TRUTH ABOUT ABUNDANCE!"
The Anonymous Patriots have written extensively about all these subjects. Just go to the search bar on our site AIM4Truth and type in any of these names and phrases and you will learn history and current events that the legacy media will never tell you. 
Article : THE FREE ENERGY REVOLUTION HAS BEGUN
Source : aim4truth.org
Seeing as this is where I am at in my researching of the materail supplyed by aim4truth.orgI, am going to do some more post on this. I do plan on focusing on the science. I know however that without the equipment and the ability to do the experiments ; that in fact whether or not the Science is Science and not B.S cannot be determined. I will be looking for the fraud and have high hopes that my reader's will inform me should I miss it. The main focus however will be to determine if the crimes claimed canned be verified. Such would lend more credence to aim4truth.org

All photos are from Pixabay.com unless otherwise attributed. Screen shots are mine. I am not responsible for if you think, how you think, what you think or do. You Are!. If you like my content consider a up vote and follow! Peace!
A way to make free BTC and 4.08% interest in a BTC savings account.

Interested in joining or supporting the Information War?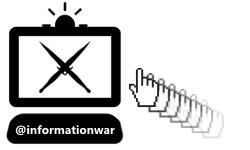 Use tag  #informationwar to post your own stories about the lies and propaganda being pushed on the public.
@informationwar will up vote posts worthy of the cause.  
Join the discord: https://discord.gg/JsXbzFM chat with like minded individuals like myself and share your articles to receive additional support.  
How to delegate SP, join the fan base and more:   https://steemit.com/informationwar/@truthforce/you-can-make-a-difference-join-the-informationwar-and-help-support-others-today  
Find out more about the Information War. Click Banner!