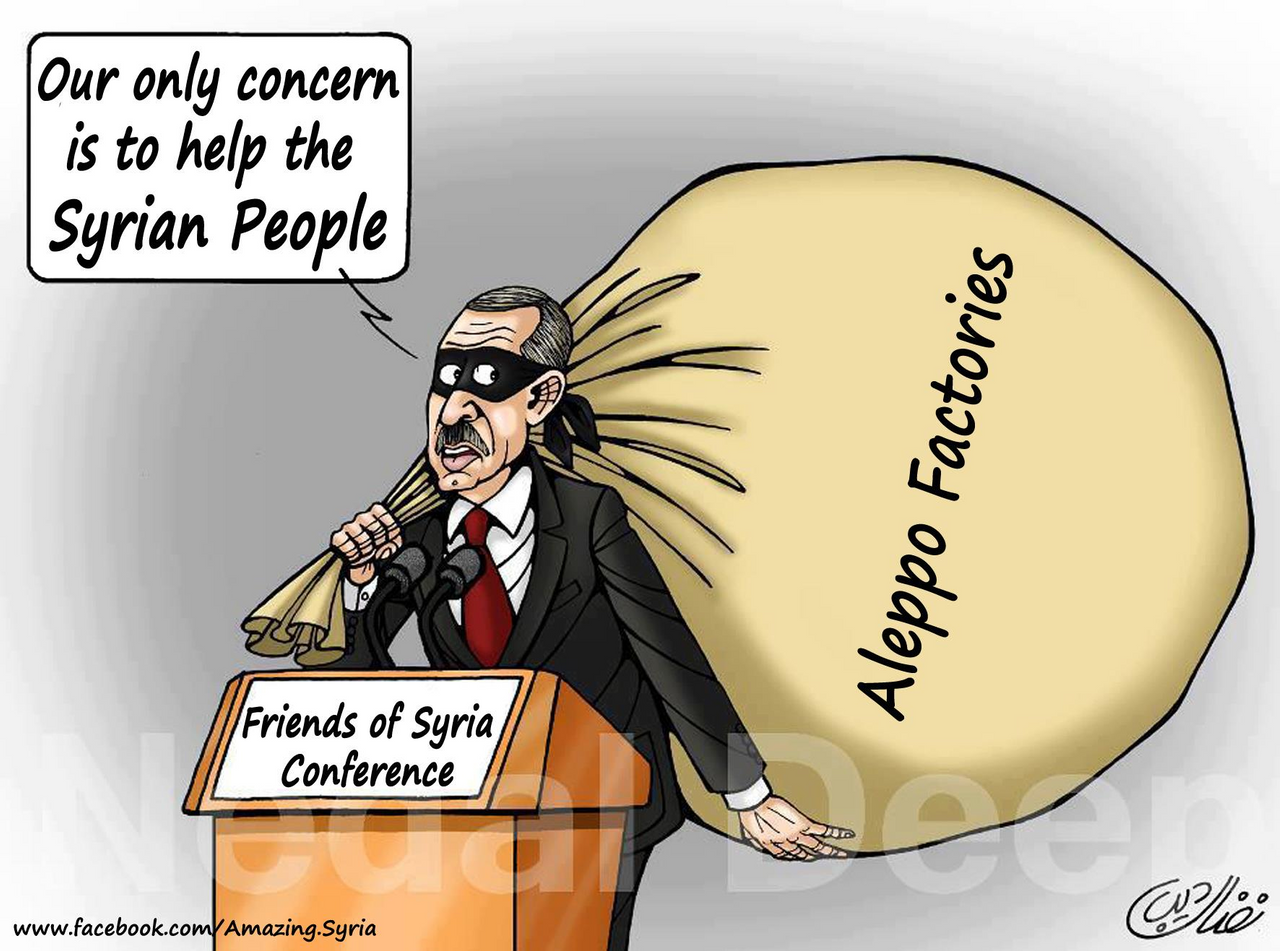 In addition to smuggling into Syria tens of thousands of terrorists, at the rate of 700 per week in the early days, Erdogan sent special terrorist units to steal Syrian factories then burn the buildings down. He also stole the wheat and burned down the silos.
May God his Almighty avenge each drop of blood spilled and each tear wept and cent lost by the Syrian people from this evil monster and his ilk and his supporters.
Image source: New Syria FB Page.
---

Posted using Partiko Android