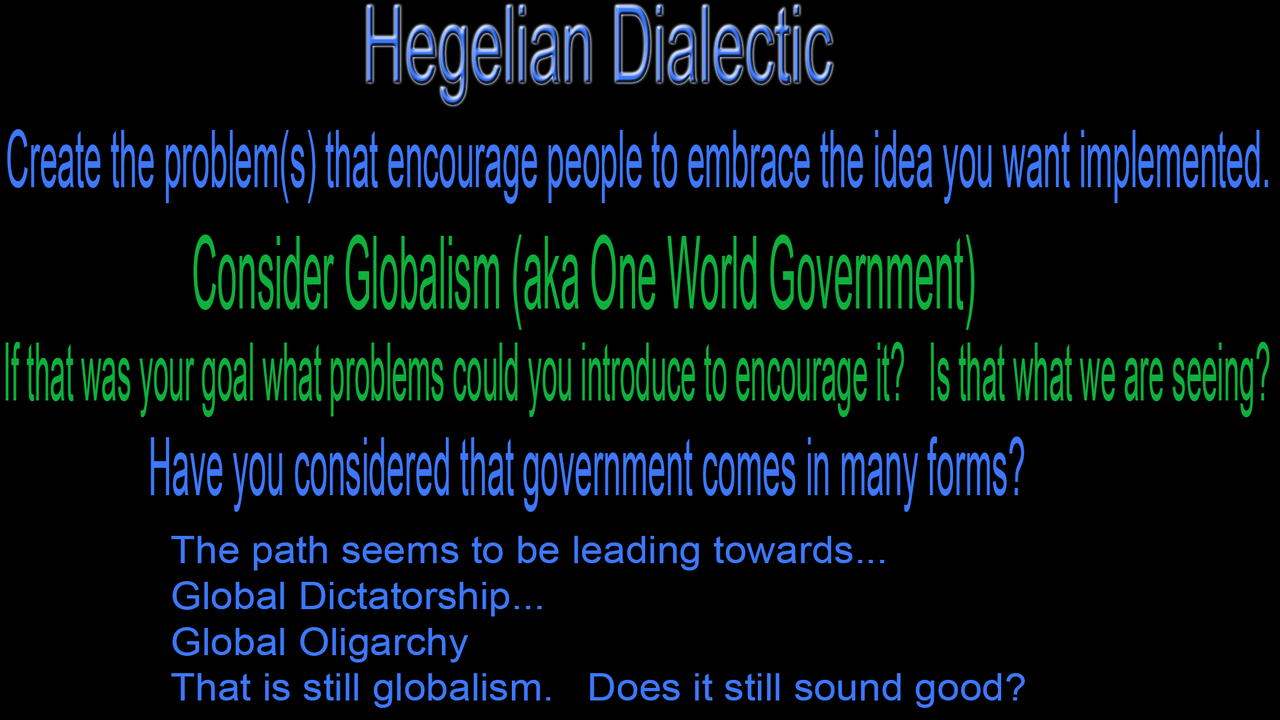 Hegelian Dialectic
Create the problem(s) that encourage people to embrace the idea you want implemented.
If that was your goal what problems could you introduce to encourage it? Is that what we are seeing?
Have you considered that government comes in many forms?
The path seems to be leading towards...
Global dictatorship...
Global oligarchy
That is still globalism. Does it still sound good?
---
If I were wanting that I'd create as much division among the people as I could. I would need to collapse the effectiveness of existing governments to convince people that the solution is for there to be one global government that can bring order out of the chaos (that the globalist authors likely intentionally are engineering).