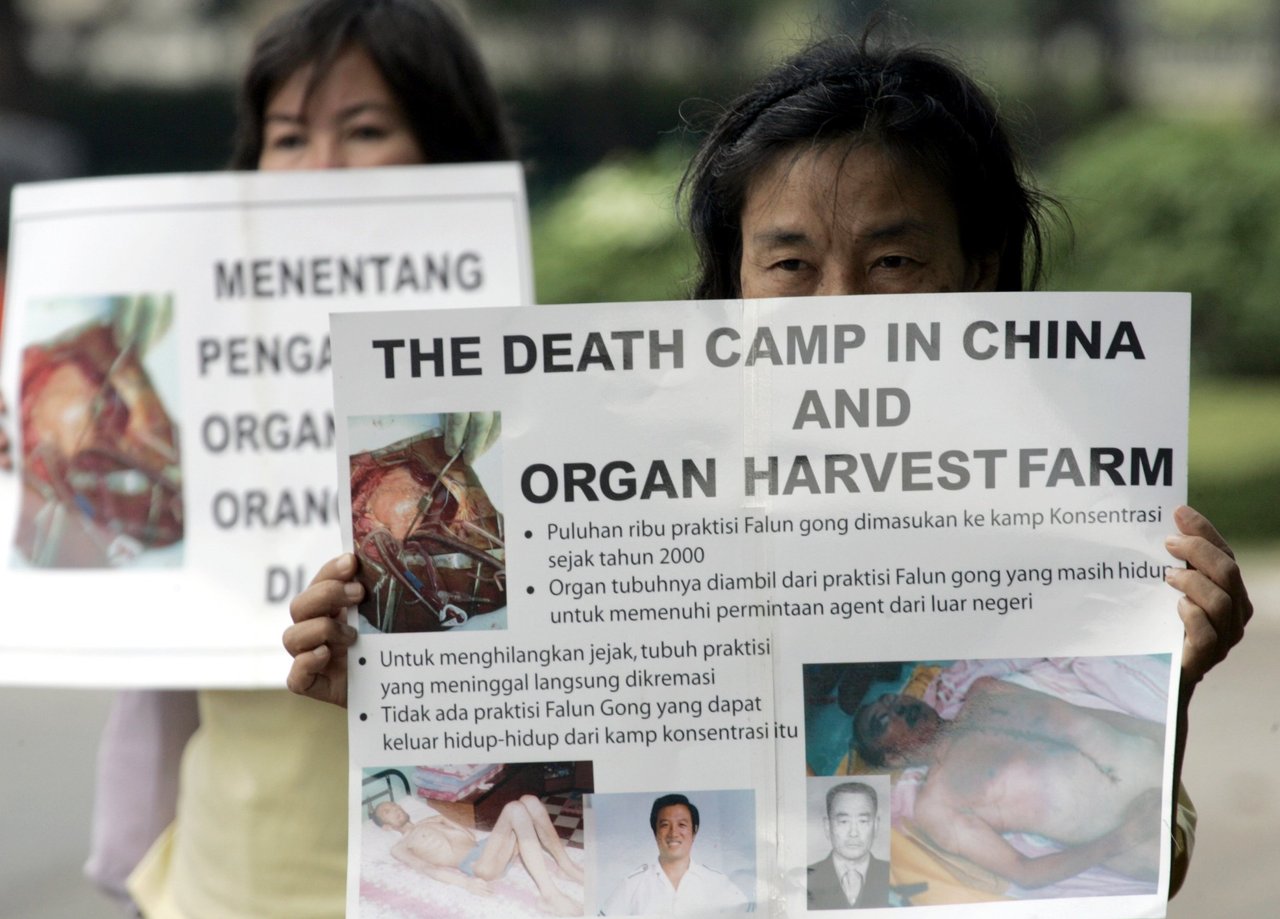 So while we have Bernie Saunders and Jeremy Corbyn campaigning for a Communist state in America and Gt Britain respectively, with surprisingly a fifth of their populations seemingly agreeing and expressing the firm desire to see our countries being handed over to a Communist regime taking control ! In China which has been under this style of regime since now already 100 years must seem like a perfect place for these people, one wonders why indeed they dont just go and live there to enjoy the benefits that they clearly cannot enjoy here !
You know like living in a world where you have no free speech or right to oppose publicly the government as we have clearly seen with the recent protests by the brave population of Hong Kong who do not themselves to privy to these advantages of living under the red flag of socialism and the doctrines of Chairman Mao! Where facial recognition systems in the street follow you everywhere and watching and recording your behaviour ! Yes if you make what is considered a mistake , for instance crossing a road when the flashing red man says no could get you reprimanded in this new social point system which will remove in time your ability to travel, have access to services and even your bank account !
As if this was not enough, there is another " benefit " to be gained if you happen to be somebody of political belief contrary to the government or an ethnic group which is seen as a threat to the state, well then you might well be "beneficiary " of China,s new prison system that will give you a free bed and lots of new friends once you are interned for reprogrammation !
But here is the great big " RED " cherry on the cake, as indeed if you are one of the lucky ones to be as i said interned into these government provided hotels, well then you might even be subject to some free "health care " where they will remove under the scalpel and with no need of anaesthetic your eyes, liver, spleen or even your lungs !
Its OK! , you don,t need them Comrade, but somebody else does and will pay and thats what counts ! That,s Communism for you, its just like Magic eh?? So yeah come on all you Liberal Progressives keep fighting for your right to be pushed into a hole along with all the other Lucky winners of your so desperately loved and needed Communist State that will love and take care of you and your family forever !
EXPOSED: The Untold HORRORS in China
SGTreport
Published on 6 Sep 2019
An ongoing investigation into China's organ harvesting industry depicts an illegal, widespread and systematic practice with many questions to be answered. Feeding an enormous trade in China, prisoners of conscience are being executed for their organs. Falun Gong practitioners, Uighur Muslims, Tibetan Buddhists and "underground" Christians are all subjects of China's mass harvesting of organs from individuals without their consent.
There is a "systematic, state-sanctioned organ harvesting from non-consenting prisoners of conscience" taking place in China. And according to a new report published by David Kilgour; former Canadian lawmaker, David Matas; human rights lawyer, and Ethan Gutmann; a journalist, "thousands of people are being executed in China in secret and their organs harvested for use in transplant operations," CNN reported. Supported by strict evidence, including their two previous reports – "Bloody Harvest" and "The Slaughter," the report "shows that the Chinese regime is performing 60,000 to 100,000 transplants per year as opposed to 10,000 per year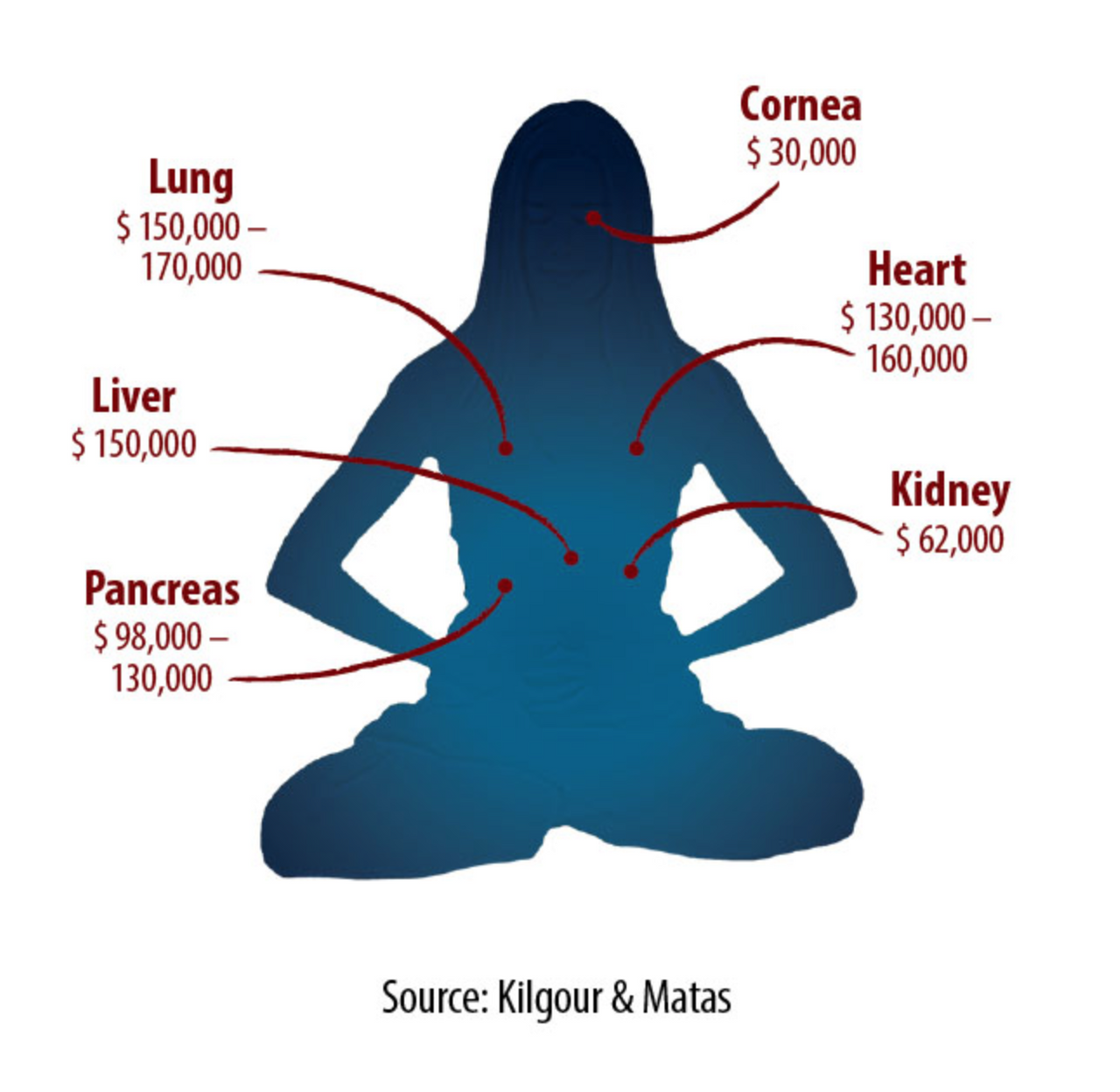 ISN,T IT GREAT HOW LIVING UNDER A COMMUNIST REGIME CAN MAKE A VERY SELECT FEW VERY RICH ??