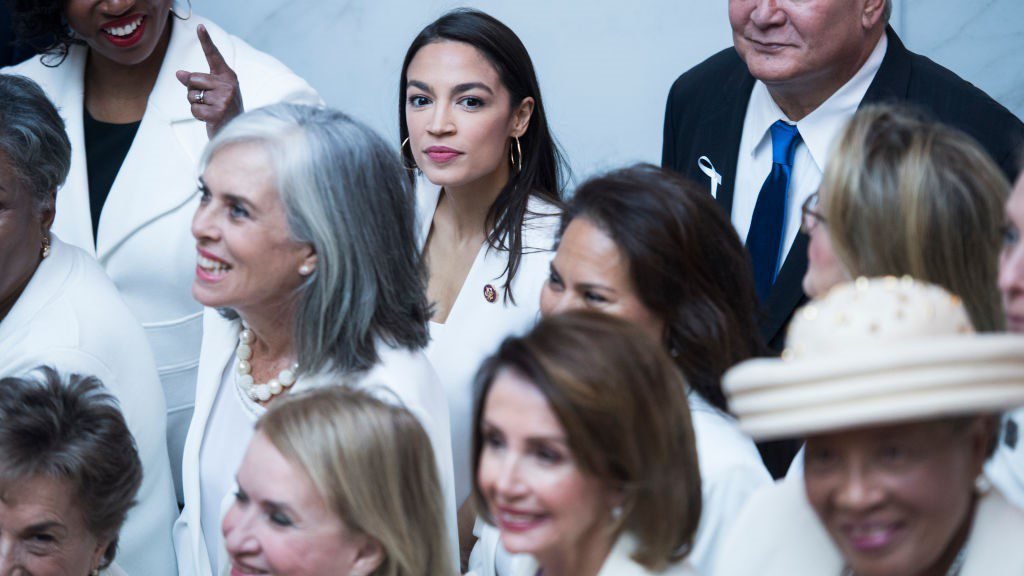 What a Brilliant move on behalf of this clearly pro Trump troll that popped up to ask a question which has stuck the noses of all these liberal progressive people that stand behind and support this undoubted Social Marxist AOC into the crap which is this Global Hoax Climate Change ! This lady standing up to spout the sort of satire so shocking because its so close to the bone ! As to say that we need to eat babies to curb the CO2 production of Mankind is actually not so far from the sort of solutions being proposed by this wanna be Communist regime trying to steal liberty and freedom from all Americans !
Just priceless to watch AOC dumb face as she stands there speechless while this " supporter " stands up and calls for the eating of babies to help fight climate change ! Hilarious ! Plus one should also consider that this AOC could be if i am correct tied closely to this evil regime present in the Dem party and could even be herself an eater of children in these Satanic ceremonies that she may well attend ! But they dont eat babies for the climate they do it more the for the kick of the Adrenochrome and the power they believe is theirs from such acts !
The Irony of what this lady says as she stands up is just off the charts ! Caught this Witch AOC with her pants down if you ask me !
Trump Troll Crashes AOC Town Hall: "Eat The Babies"
Rebel HQ
233K subscribers
I BET YOU ANY AMOUNT OF SBD THAT THESE WOMEN DO INDEED EAT CHILDREN AND NO SATIRE INTENDED !