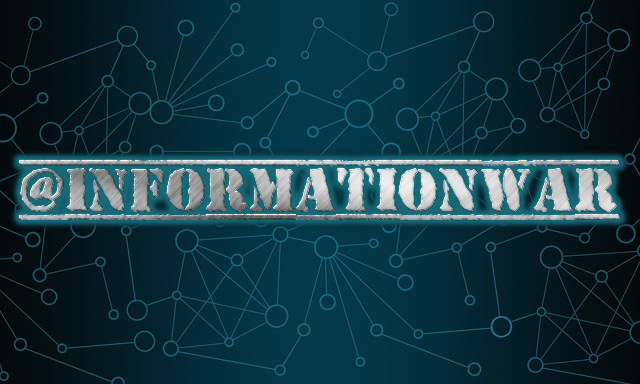 Are you disgusted by the censorship tactics of large news organizations and social media companies? Well, we are too, in fact, that's part of the reason the information war exists. We are here so you can set the record straight on a place where censorship is slim to nil.


This new medium for the new media is called blockchain technology, and our purpose on Steem is to encourage posts discussing information war, propaganda, disinformation, and liberty. We are a peaceful group of truth-oriented individuals. The topics we write about are those that mainstream and controlled social media actively suppress.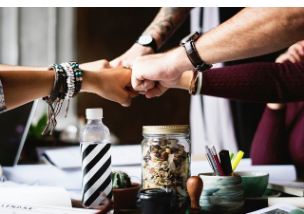 Steem is all about finding your tribe of people, or niche. This way, you can write or learn about topics that either capture your attention or make for an interesting read. If you think the IW might be your cup of tea, then I would highly encourage checking out the sites at the end of this post.
There are some ground rules when using the tag if you want a shot at getting curated. Firstly, our curators do their job based on individual discretion and therefore have their own biasses. So keep in mind when writing that you want to appeal to as broad an audience as possible.
Usually, this is as simple as having common decency, a logical train of thought that we can understand and a quality article. Also, it never hurts to double check your spelling and grammar before clicking publish. Most importantly, we do not advocate violence, so if you do that in an article, you can expect that it won't be curated.
Mistakes, however, do happen from time to time and if you notice that someone has called for violence and we've mistakenly curated it, then please bring the article to our attention, and we will decide whether or not to remove the information war vote and comment.
Last but not least, have fun, as this is all about your personal growth and development as a writer and we want to help you out with that as much as possible. So if you have questions join the discord link below and ask away in the general chat.


The main benefit of membership in the information war community is friendships with many individuals who share similar goals and are on the same wavelength. The tag is actively monitored and rewarded with the group's Steem power and curation trail.
We also strongly encourage information warriors to use the palnet tag, as this ensures that your post will automagically be visible on palnet.io, and this means that you'll be eligible to earn palcoin on your Steem posts!
A big shout-out goes to @r0nd0n for his most generous delegation of PAL to the group's overall voting power. R0n is a fellow information warrior and also runs the freeze peach server on discord to help ensure that people can retain their right to express themselves on condensers who dither out (or hide) downvoted content.
In an effort to expand our indomitable internet reach we have a WeKu presence also, and thanks to the good folks of the WeKu team, we've been blessed with a 200,000 WeKu power delegation! So if you want to earn tokens at an even faster pace, you can cross-post your high-quality articles from Steem onto WeKu for double the crypto fun!


DISCORD | REDDIT | YOUTUBE | OFFICIAL WEBSITE | THEKURE
---

---
Images brought to you courtesy of Pixabay. [1] | [2] | [3]