I didn't know that it was ok to hug a strange woman you've never met around her waist, much less allow your hands to gently caress her "side breast", in public.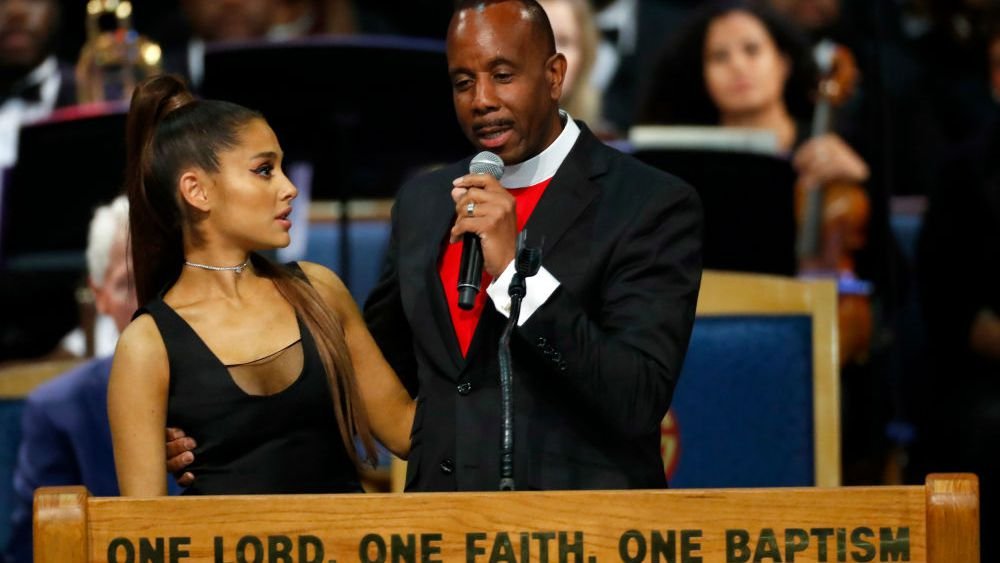 Furthermore, every man knows what a woman's breast feels like, even blindfolded. The minute he first made contact, he should have removed his hands and placed it on her shoulder.Well, it now appears that the cat is out the bag.
Sadly, this happens so often in black churches that it's now kind of joke. 
 Bishop Apologizes to Ariana Grande for 'Too Friendly' Grope During Aretha Franklin Funeral